WhatsApp has become the latest in a list of Facebook-owned services to incorporate Snapchat tools into their offering.
Hot off the heels of the introduction of Instagram Stories and the recent updates Facebook has made to its camera feed, WhatsApp now allows users to add text, drawings and emojis to photos and videos. Interestingly, these functions are all very familiar to users of Snapchat.
The new additions don't stop there – WhatsApp users can now zoom in before taking a photo or while filming, using just one hand (thanks to the single finger-dragging functionality). There has also been an update to the camera feature of the app, which allows for better photos to be taken in low-light situations (thanks to screen brighteners on the front-facing camera).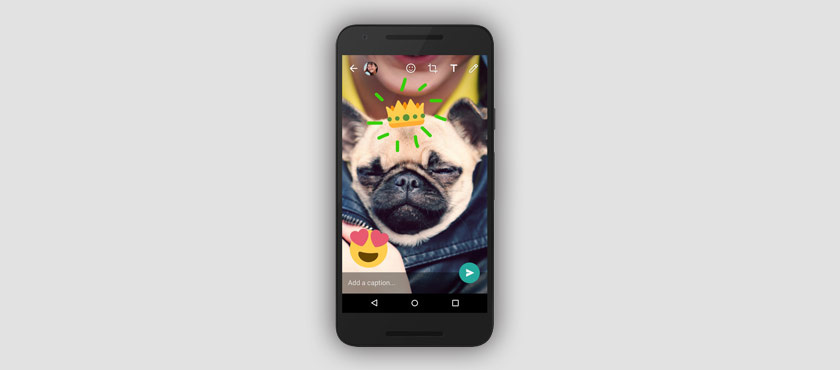 To Snapchat users, this comes as further (blatant) adoption of their tools, by a Facebook-owned brand. However, for those who do not use the app, these updates will probably be a pleasant addition to WhatsApp. Regardless of which camp you fall into, it's fair to say that Snapchat's rebrand to Snap Inc. and their release of Snap Inc Spectacles couldn't have come at a better time for the brand, as they continue to try to stay one step ahead in an already crowded market. The Spectacles' 115 degree camera, for example, will certainly give brands something to think about in terms of how they use video going forward.
As the social media giants continue to battle it out between each other, we wonder who will throw the next punch, and most importantly, what this all means for brands and marketers? While Snapchat is beginning to form part of the digital marketing strategy for brands, Whatsapp is (for now) still a space that remains relatively untapped.
However, does the adoption of tools like this signal that working more closely with brands and marketers is the next step for the Facebook-owned mobile messaging app? We say, watch this space…
Want to be the first to hear about the latest updates in digital marketing? Sign up to receive our newsletters, straight to your inbox.