It's been a more interesting year than usual for the Great British Bake Off tent, and that isn't just down to Val and her cake-whispering or her Noah's Ark with only one 'animal' per species. No, GBBO is moving to Channel 4, Mel and Sue have left, quickly followed by Mary, and with only Paul hanging on. Chaos!
Being an office filled with avid fans of the show, this has been a hard slice to swallow here at addmustard, but instead of mopping up our tears with a Victoria Sponge, we decided to mark this final 'true' Bake Off series with an experiment…
Using Twitter conversations surrounding each baker (as well as the presenters and judges) we've found out the most used descriptive terms in tweets about individual members of the tent – essentially finding the 'ingredients' of each baker as voted for by Twitter. With some being positive and others negative (extremely negative if you're Paul Hollywood!), our hypothesis was simple: Can we predict who will win the Great British Bake Off 2016 based on who is the most resoundingly likeable on Twitter?
Somewhat surprisingly, we found one clear winner, but to start, let's look at the most negative word association with the bakers, all the way to most positive:
TOM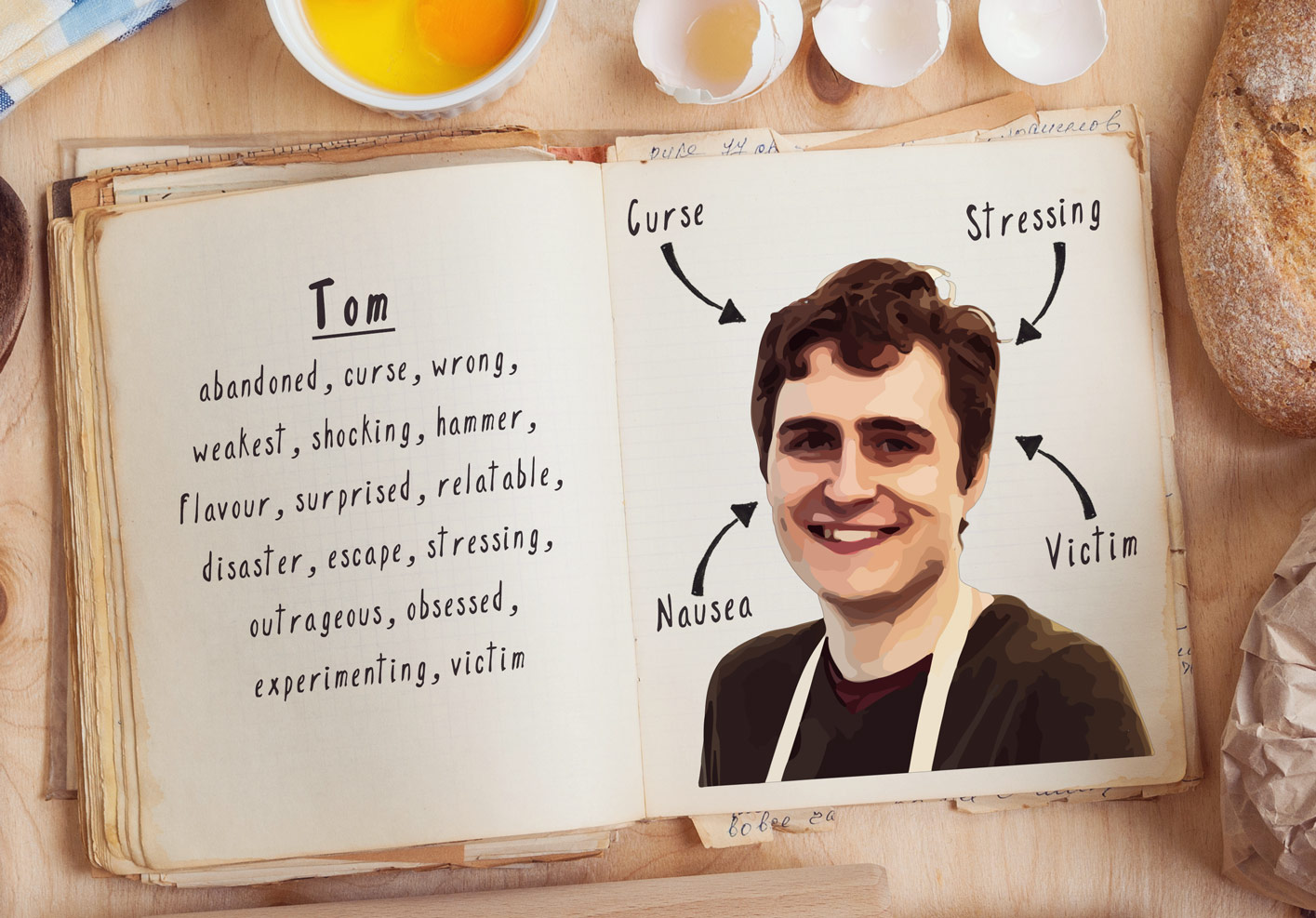 It's quite tough to choose who came out more negatively between Tom and Jane, simply from terms such as 'nausea', 'abandoned' and 'disaster' popping up regularly. And with Tom hanging on for the past few weeks, we should really expect him to go soon, based on likeability alone.
JANE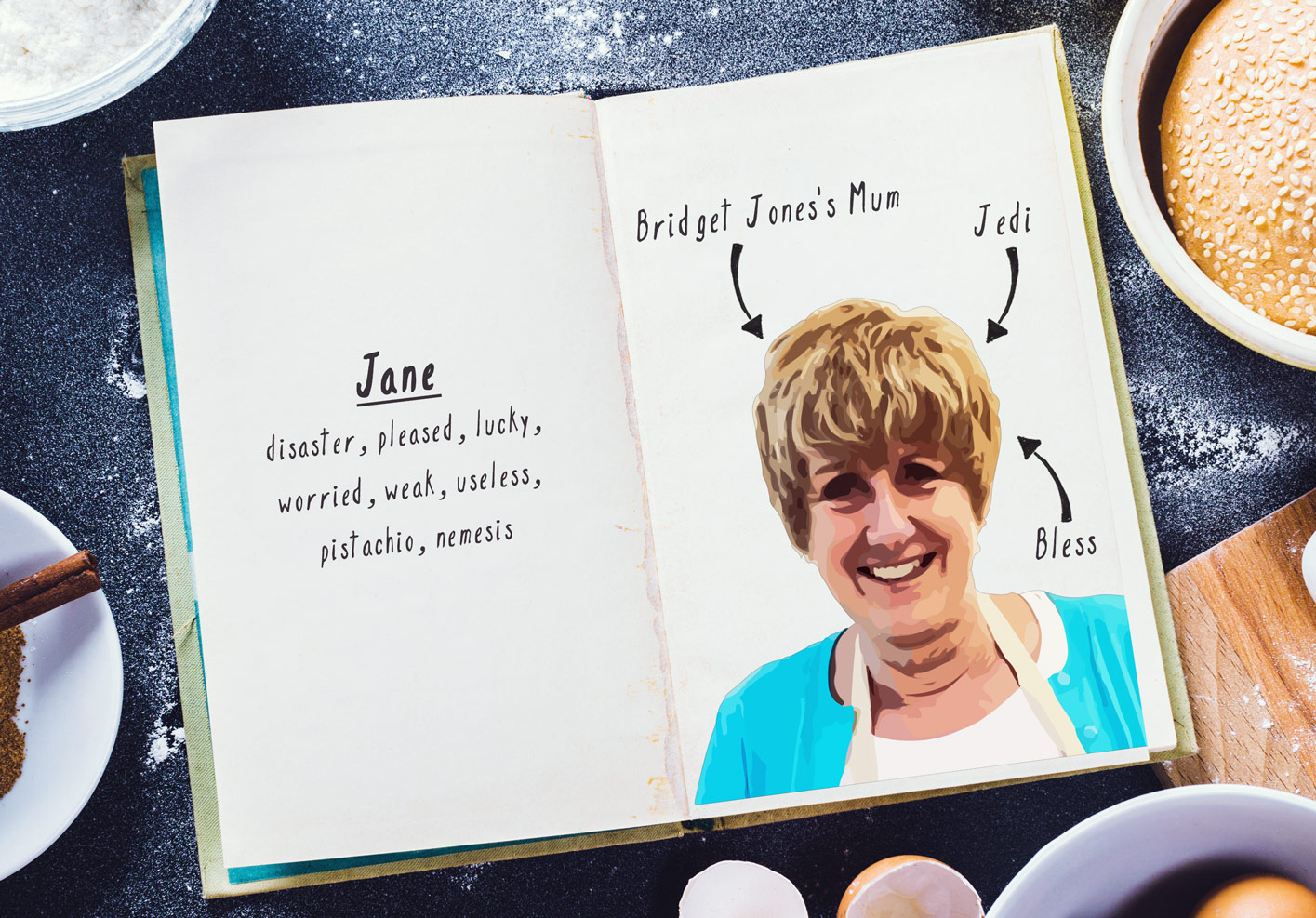 Being top of the pack multiple times obviously hasn't protected Jane from being called a 'disaster' or 'useless'. But on the other hand, she has also been labelled a 'Jedi' multiple times by the tweeting audience. Could the 'force' send her all the way?
CANDICE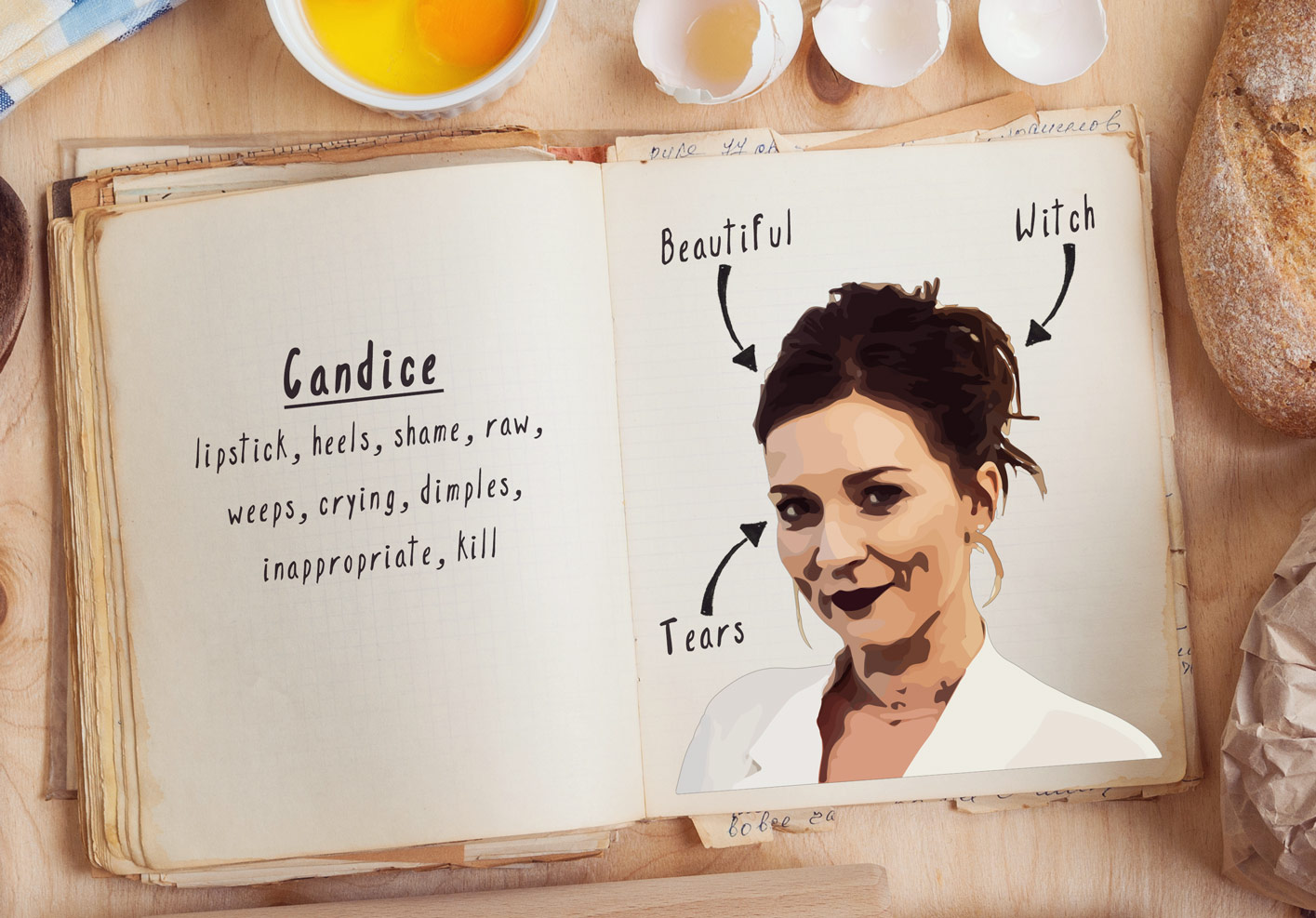 Veering into more positive territory here, Candice's on-show emotions are dominating Twitter, with 'weeps', 'crying' and 'tears' all showing up. Not to mention Tweeters branding her and her bakes 'beautiful', which is always good.
ANDREW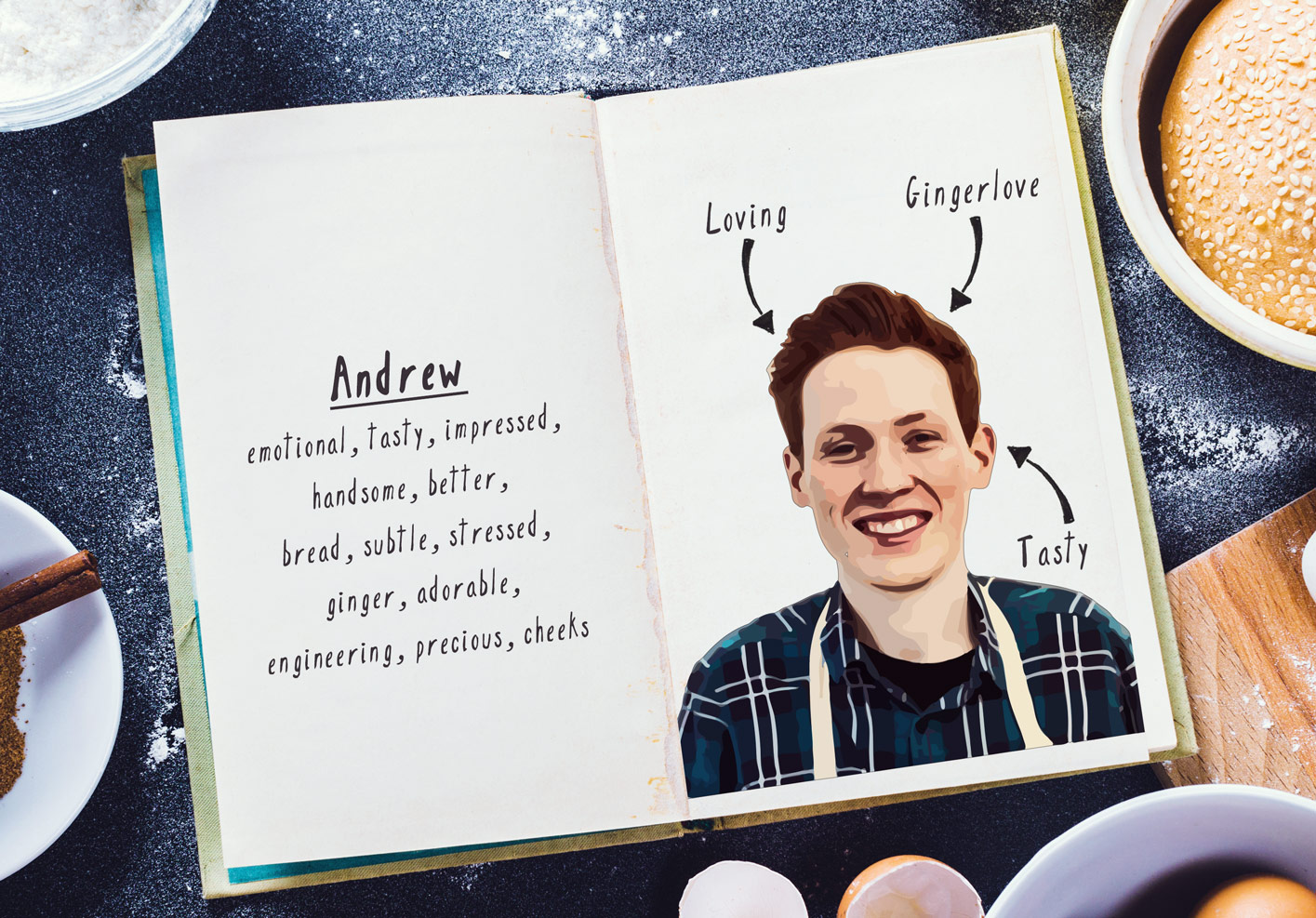 Mums' favourite – Andrew breaks into the top 3 based on his Twitter performance, with 'tasty' bakes and a 'handsome', 'loving' personality. He hasn't quite won hearts like the next contestant though…
SELASI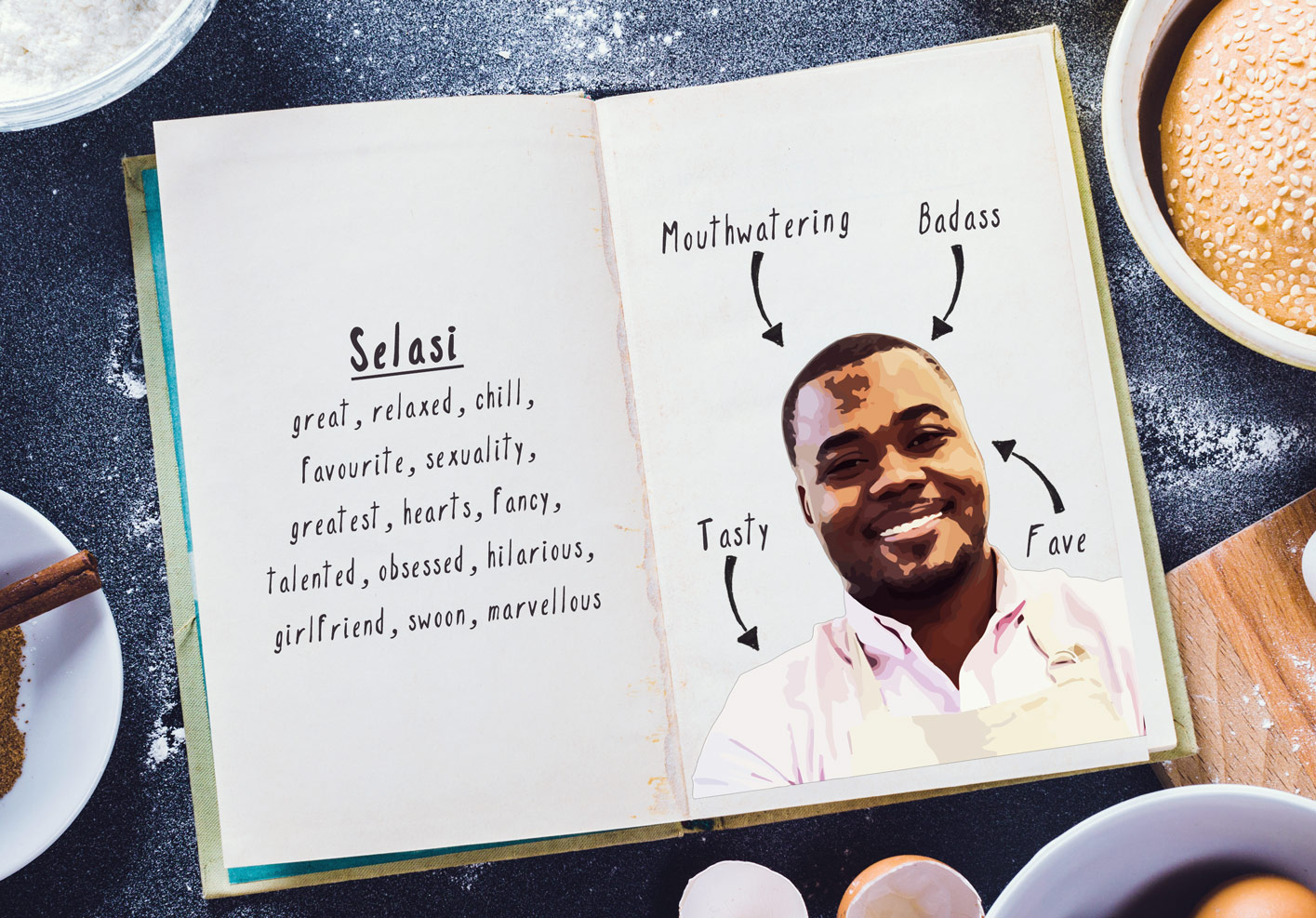 Selasi, if you're reading this, we think you're a badass too – a  great, relaxed badass at that. Whatever happens in the competition, never stop baking – never stop being a badass and please, please be our friend.
WINNER: BENJAMINA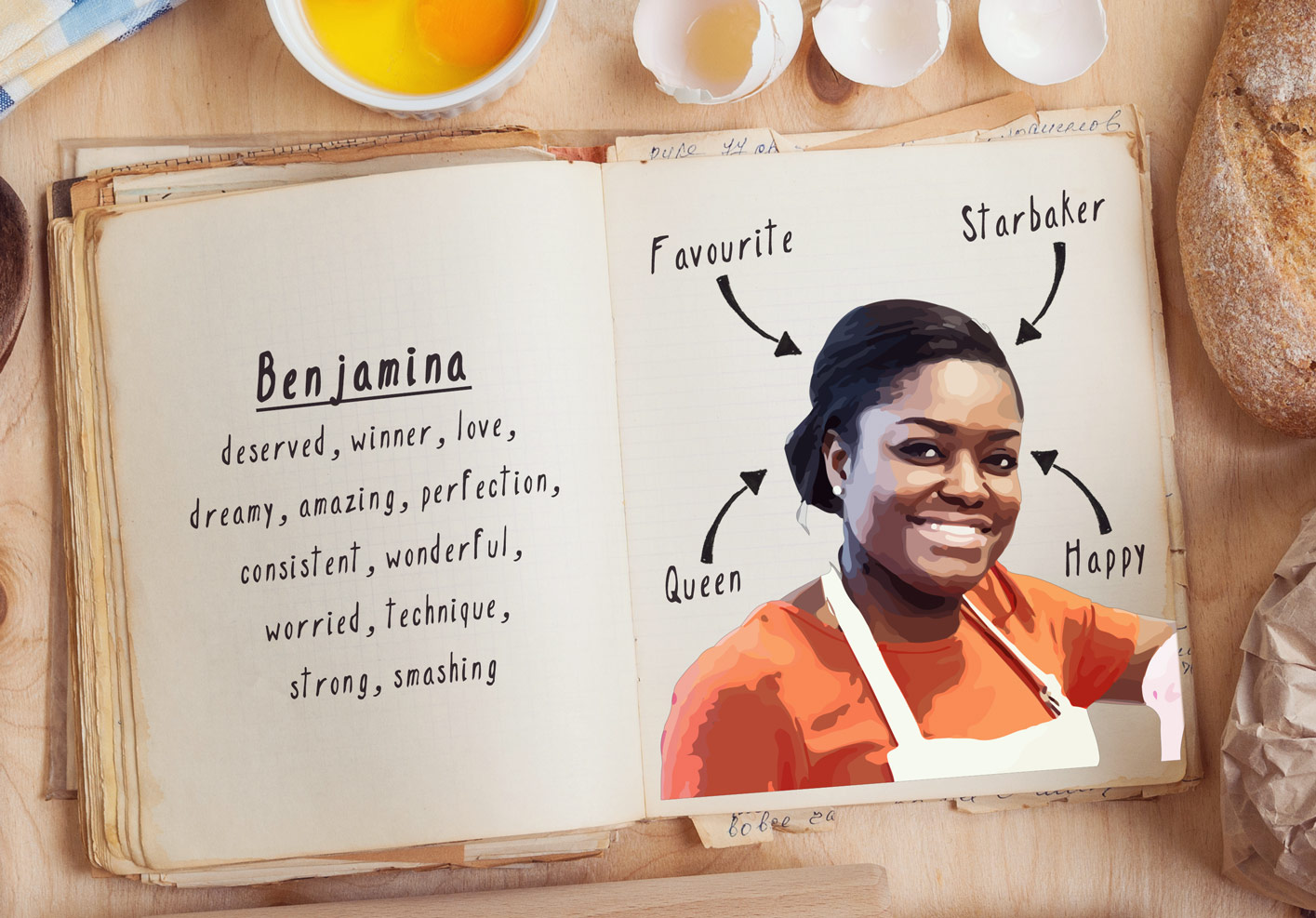 Held in even higher regard, and our predicted winner for Bake Off 2016, based on Twitter word association and levels of positivity, Benjamina comes storming through. Any baker repeatedly labelled as 'consistent' and 'perfection' by the viewing audience, has winner written all over them! So ahead of the final, we congratulate Benjamina… winner of Twitter, and potentially the Great British Bake Off.
While that ticks off this year's remaining bakers, we're still left with the judges and the presenters, and we simply couldn't resist the urge to find out what the audience was saying about them, so let's start with Mel and Sue.
MEL AND SUE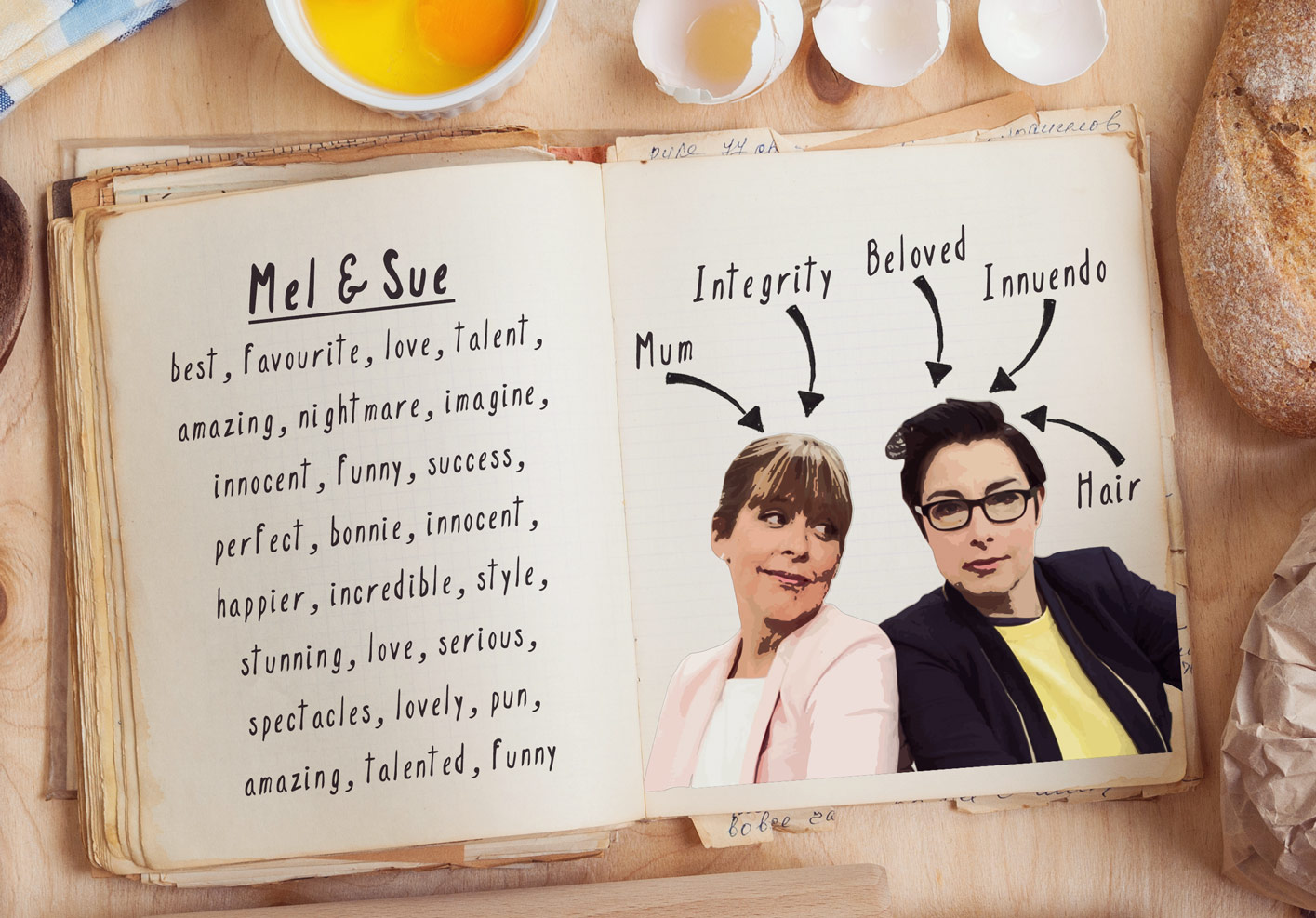 It's no surprise that the news of Mel and Sue leaving created a media storm, with fans of the show obviously loving them both, and 'nightmare' being the only negative term regularly tweeted between them. Nor does it come as a shock that their 'puns' and 'innuendos' pop up amongst the superlatives too!
PAUL HOLLYWOOD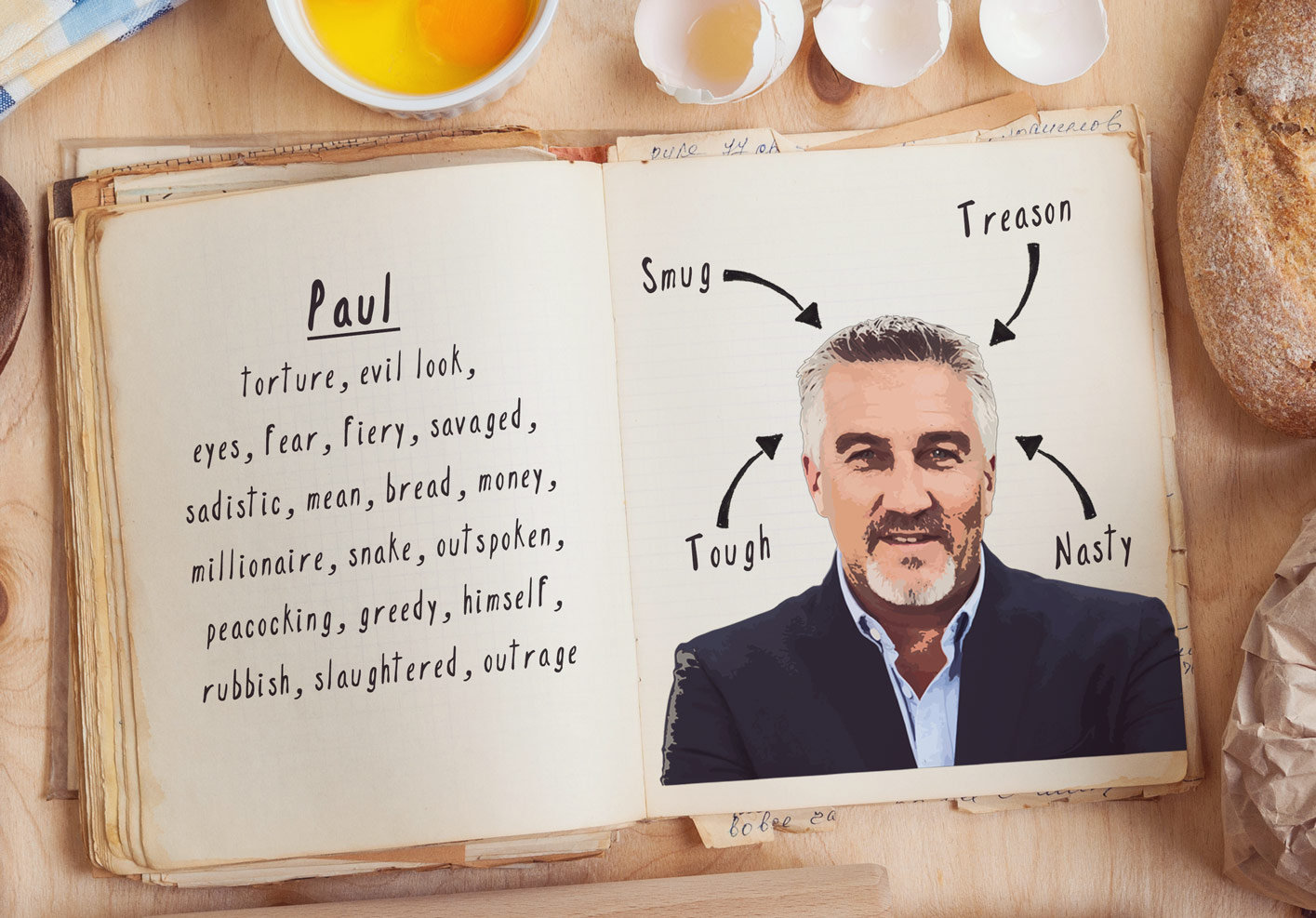 Okay, so to give this one a disclaimer: these are not our words. These are the words of social media, which have branded Paul Hollywood as a 'snake', as 'greedy' and as a 'rubbish' 'mean' 'millionaire'. We're not sure how Channel 4 will feel about their prized asset being called these things, but the tweets don't lie.
MARY BERRY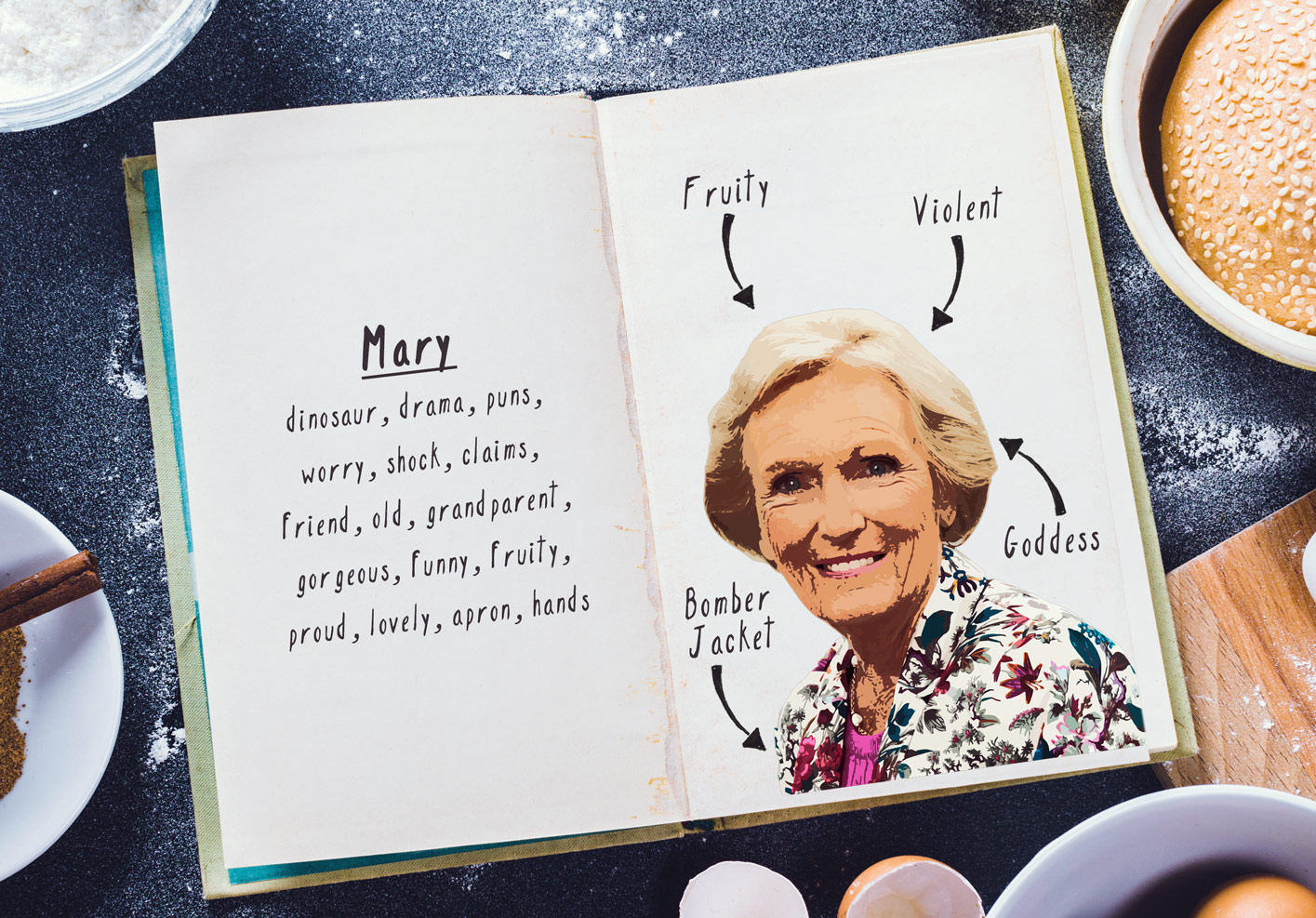 Last, but definitely not least is Mary Berry, the 'Goddess' of the Great British Bake Off – interestingly one of the most varied word associations we found in our experiment. While some viewers see her as a 'lovely' 'grandparent', others see Mary as 'violent' and with 'worry'. But for us, there's no question about it, there's only one Mary Berry and the show won't be the same without her!
Channel changes and talent drop-outs aside, only time will tell if our prediction was accurate. So in the meantime, check out our other Bake Off related article, which explores just how popular the show is in the world of search, against the likes of the Presidential race, The X Factor and UK politics. Read it here!
While we have every faith in the power of the Twittersphere in predicting future events, we would like to point out that the opinions above are purely those of other Twitter users and are not necessarily addmustard's.