The Great British Bake Off has had more interest than usual this year, and for good reason – not long ago, the BBC announced the hugely popular show would be moving to Channel 4. It would be an understatement to say the British public were outraged – what would happen to our beloved Paul and Mary? Who would replace Mel and Sue? Before long, rumours of Chris Evans, Jamie Oliver and even French and Saunders were circulating the digital world, with feelings of both outrage and excitement in equal measures.
We've already predicted who we think will win this year's show by analyzing thousands of tweets written by the British public, but now we're left wondering – is #Breadxit really the most sensational story to come since… well, Brexit?
As any 21st century television viewer would do, we turned to Google for answers. Who would be crowned star baker when it came to search volumes? Are the public really more interested in pistachios and pancakes than politics? And how will the other great television institution of our time, The X Factor fare? Given its steady decline in viewership compared to the Bake Off, which has seen a pleasant rise worthy of a Hollywood wink…
Queen of the Kitchen VS Prime Minister
Despite Theresa May's recent release of her highly unanticipated "thrifty" scone recipe, the current PM doesn't seem to compare to marvellous Mary in the eyes of British search data. Sorry, Prime Minister, it's looking like a soggy bottom this time.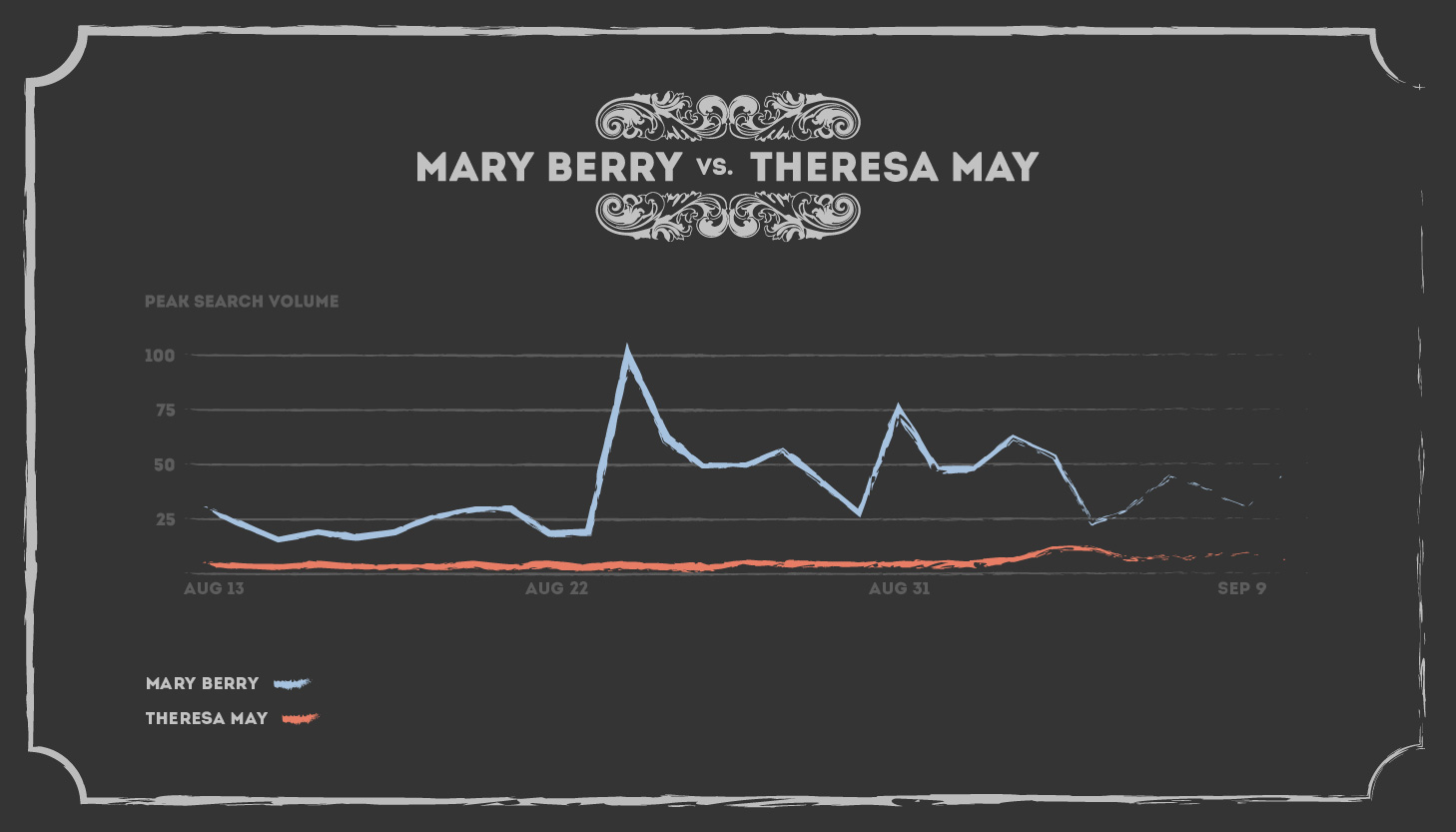 Battle of the Judges
Though it's clear to see where the comparisons lie between Mr Cowell and Mr Hollywood – in the eyes of Bake Off viewers, they're as similar as a chocolate brownie and a Bakewell tart. Of course, Mary's leading the way, well above Sharon, who's about as interesting as last Christmas' fruitcake – that is to say, a bit nutty but not all that appealing.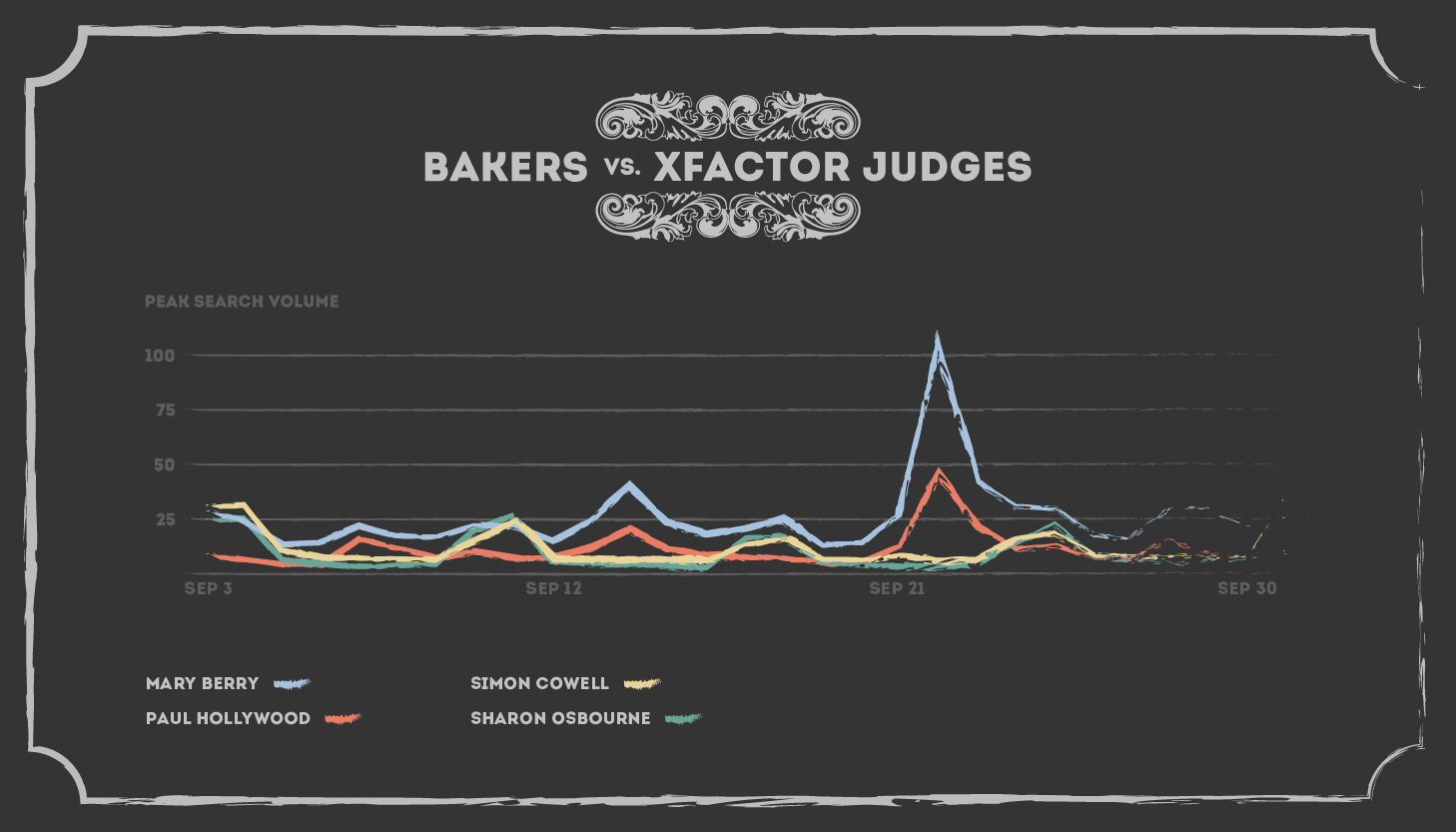 Royal Icing vs. Royal Family
Though Prince George and Princess Charlotte are undeniably cute (like a pair of Val's gingerbread children) it seems we're more interested in Mary and Paul than the future monarchs. As a slightly less adorable Royal once said, let them eat cake!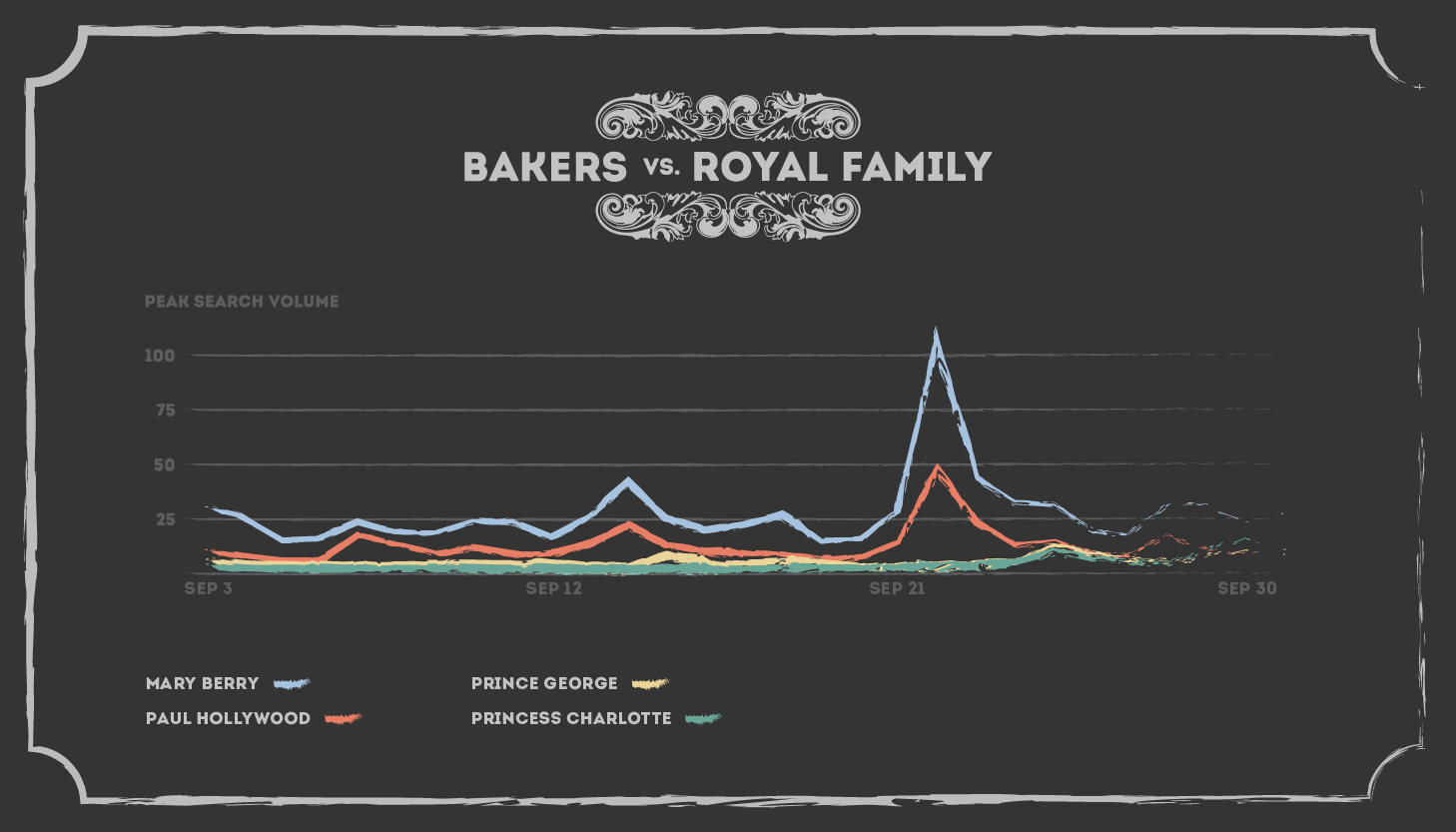 The Most Controversial Voting Decision of Our Time against….The US Election
Perhaps the most surprising of all – it seems British web users are far more concerned about who's going to win the inevitable book deal/potential spin-off show from the Bake Off lineup than which questionable candidate is going to be in charge of the most powerful country in the world for the next four years.
But, arguably a far more important debate exists, is a Jaffa Cake a cake or a biscuit?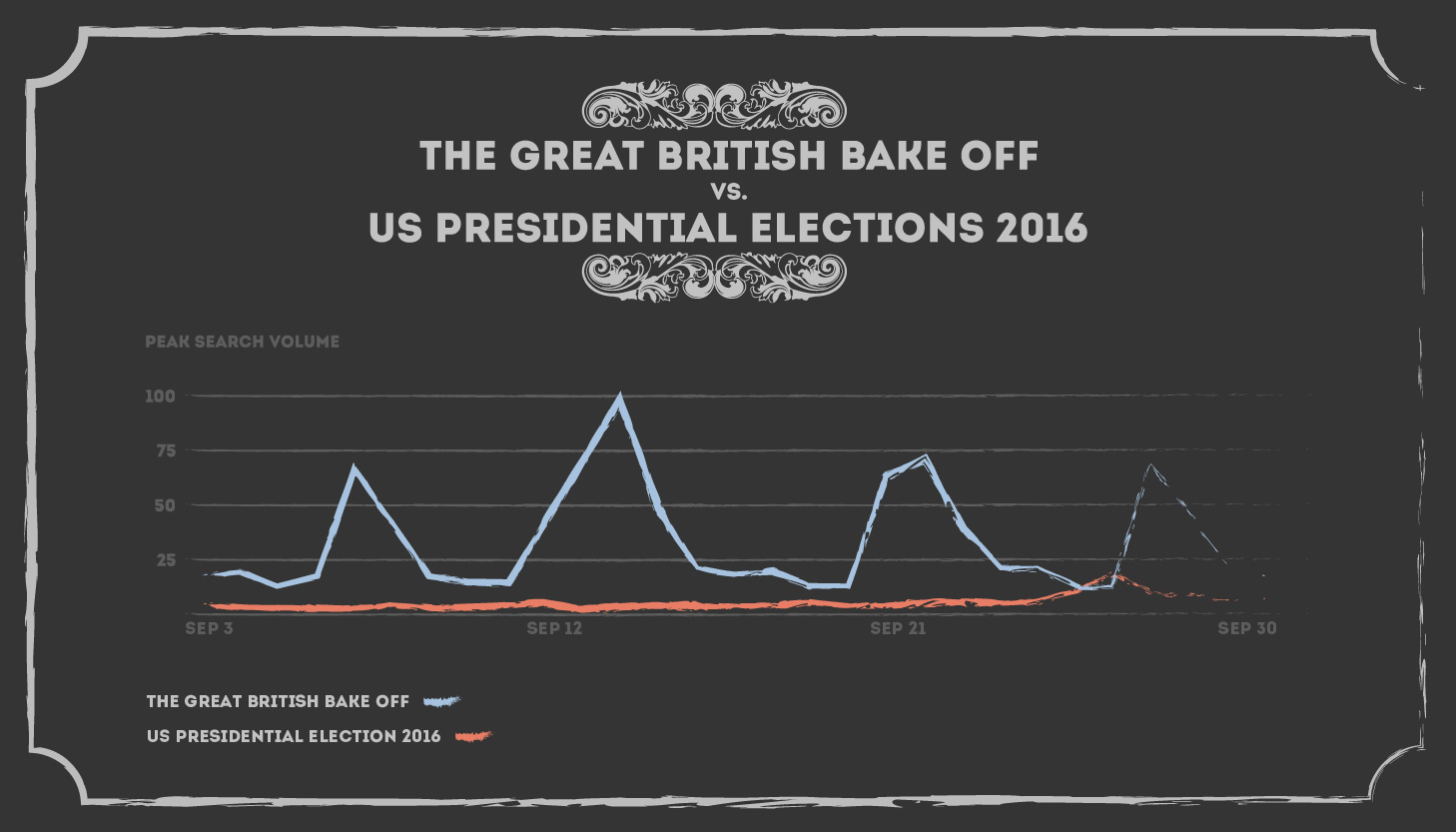 And so, for now, Google has spoken and #GBBO is the most newsworthy topic us Brits can muster (until the weather turns, of course). It looks like baking rules supreme, Mary is Queen and Paul the eternal villain – and the Great British public wouldn't have it any other way!