Each week, addmustard's SEO Battleground analyses the winners and losers of organic visibility from Searchmetrics. This week sees Youtube and Hotmail's varying domains cannibalising each other for core brand terms.
Winners:
Youtube.co.uk
Youtube.co.uk isn't an uncommon contender in our battleground, the site is in a constant loop with youtube.com to rank first for the term 'youtube', and a continuous cannibalisation is taking place between both sites. This week .co.uk takes the lead over .com and because of this, sees the most visibility gained for the week. This phenomena only takes place in the UK as other countries still rank the .com domain as number one. It will be interesting to see where the site ranks next week.

Hotmail.co.uk
After seeing low visibility for a long time Hotmail.co.uk sees itself as one of this week's biggest winners. The domain redirects to Live.com, and while live.com loses ranking for the term 'hotmail login', Hotmail.co.uk has shot up in rankings for it. What's apparent is the two domains cannibalising each other for the term, similar to youtube.co.uk and youtube.com, both are seemingly attempting to rank for the same term.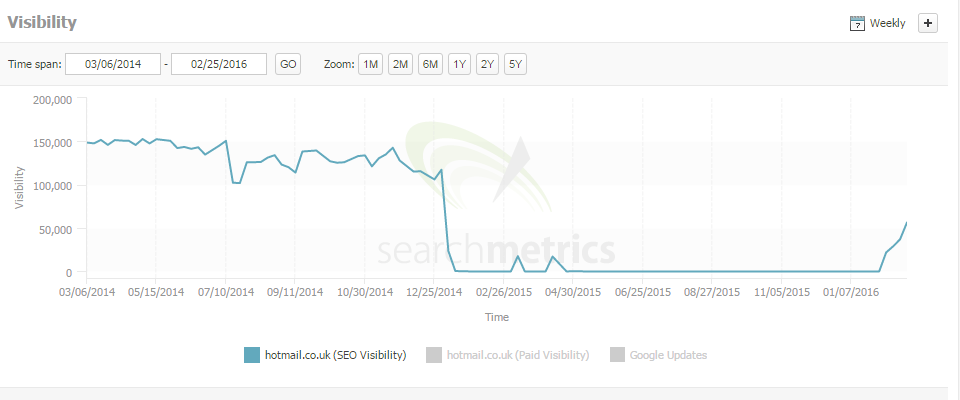 Office365.com
This site has dipped in and out of being a winner and loser on our battleground, due to confusion with Mircosoft offering new email packages with Outlook.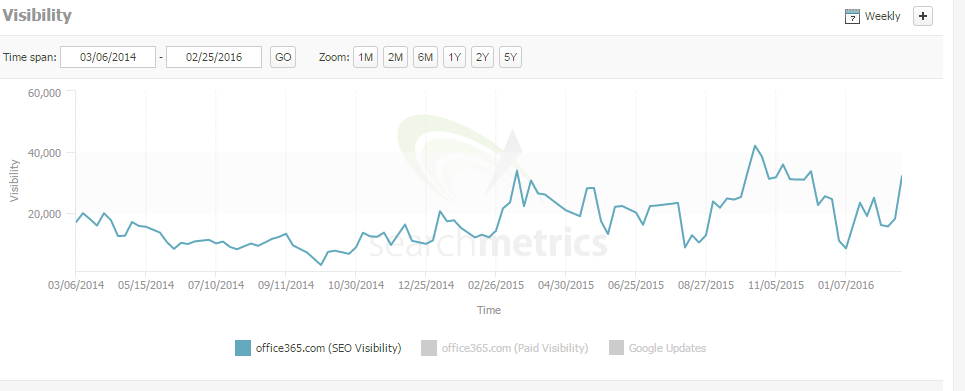 Topcashback.co.uk
The cashback site reappears as one of the biggest losers of the week. The site is sensitive to keyword ranking, particularly brand names, seeing a lot of volatility, ranking well for high yielding terms one week and dropping out the next. This is expected with the nature of the site as deals come and go, their visibility will vary. This week sees deals on the site expire and as such visibility takes a big hit.

Skype.com
Skype's 'web.skype.com/' sub-domain has dropped out for many generic terms this week such as, 'live sign in' and 'sign in', but more importantly has dropped for its own brand name 'skype' and 'skype login'. It seems Google had a temporary melt down with the different domains and subdomains that Skype operates from. Manual spot checks show the site to be ranking well again, dominating the SERP for brand terms.

Watchepisodes1.com
Another appearance in Battleground from Watchepisodes as it makes another attempt to clone the site and move to a new domain, this time with the addition of a 1 at the end (crafty). Google recognised this quickly and has dropped the site from top rankings.