Winners
It's a battle of keyword terms and domain conflict this week, see who comes out on top….
Tripadvisor.com
The trip review giant reappears in our battleground this week with its American site showing a steep visibility increase on Google's UK search results. Running spot checks on the terms that the .com domain was ranking for shows the .co.uk domain to have regained those positions. Perhaps this climb was due to Google temporarily ignoring the language based redirects that TripAdvisor has managing content that its users are served.

Macworld.co.uk
Independent Apple product review and advice site, Macworld has seen consistently volatile visibility for a number of months. This most recent increase is due to old articles throughout the site ranking for huge broad terms such as 'Google'. This is not in keeping with the way Google has typically been ranking old articles for broader brand terms (the opposite tending to be the trend). It remains to be seen if Macworld will see any longevity with this positioning.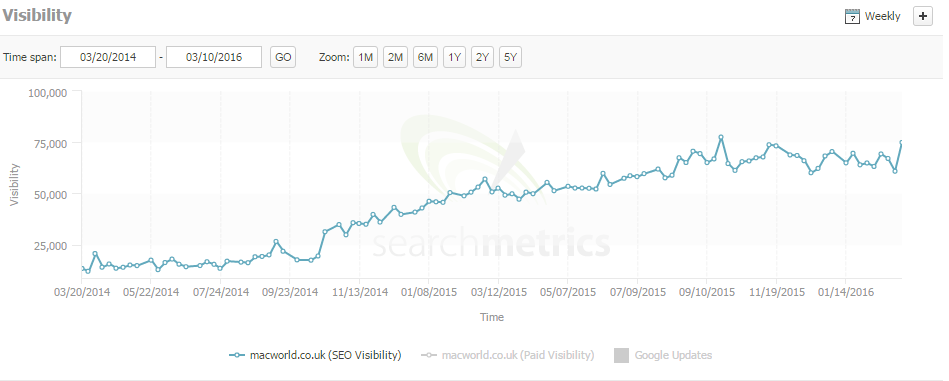 Watchseries.li
The illegal streaming site has seen big gains this week as it starts to enjoy top rankings on Google's first page for terms such as 'watch family guy' and 'watch family guy online free'. Sites such as this suffer extremely turbulent visibility due to legality issues and it is unlikely to see any long term success with these terms.

Losers:
Aol.com
As reported last week AOL is seeing brand conflict between its .co.uk and .com domains. This week sees the .co.uk site regaining its position in SERP and cannibalising the .com site for brand terms as Google still fails to fully recognise the IP based redirects that AOL has in place.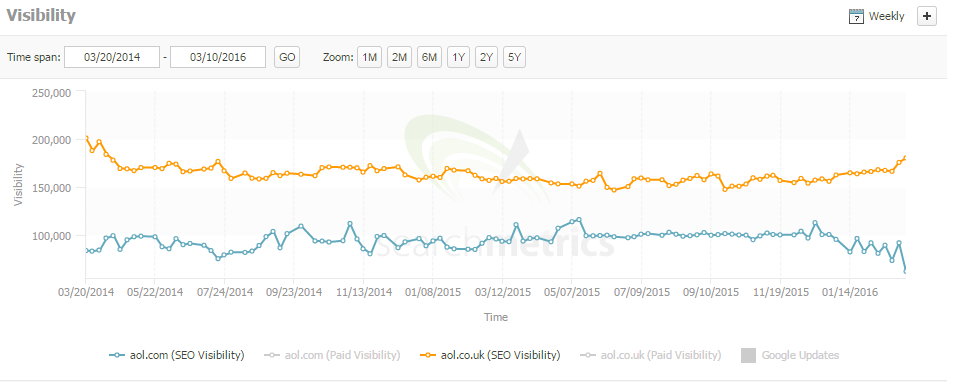 Watchepisodes1.com
In comparison to watchseries, watchepisodes has seen a steep decline in visibility this week. Again, the nature of this site is to illegally stream television shows, therefore it is constantly vulnerable to being taken down by piracy laws and has suffered the brunt of it this week.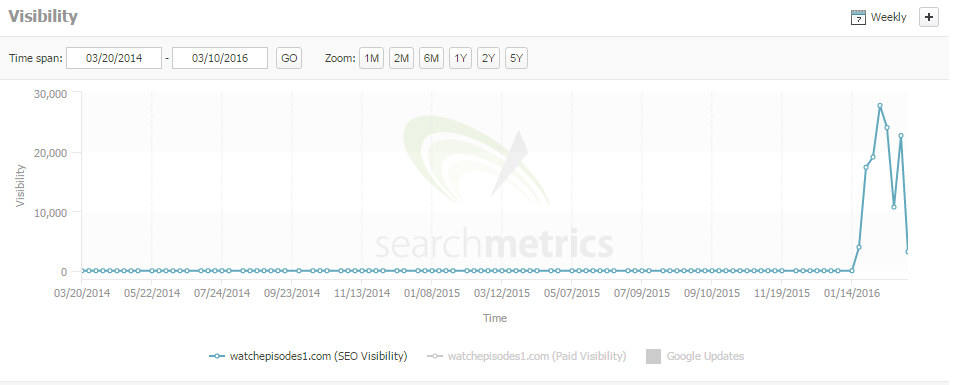 Chat-avenue.com
Due to server issues in February, according to the sites Twitter page, Chat Avenue has seen a rapid decrease in visibility. Although these issues did happen in February and the site has claimed to have fixed them, it could well be that it is still suffering the brunt of it. This steep a decline could suggest a penalty however.