Cannibalisation and new-comers take the SEO Battleground stage this week…
Winners
Dictionary.com refuses to budge! The site returns as this week's champion in our SEO Battleground once again, continuing to reap the benefits of fixing its previous duplicate content and technical issues on site.

Translation sites aren't strangers to our SEO battleground, with returning contender worldlingo dancing into the winners' circle. Worldlingo.com has shot up in visibility by cannibalising their .co.uk site, so it's not surprising that its .co.uk site is featured as one of our losers of the week!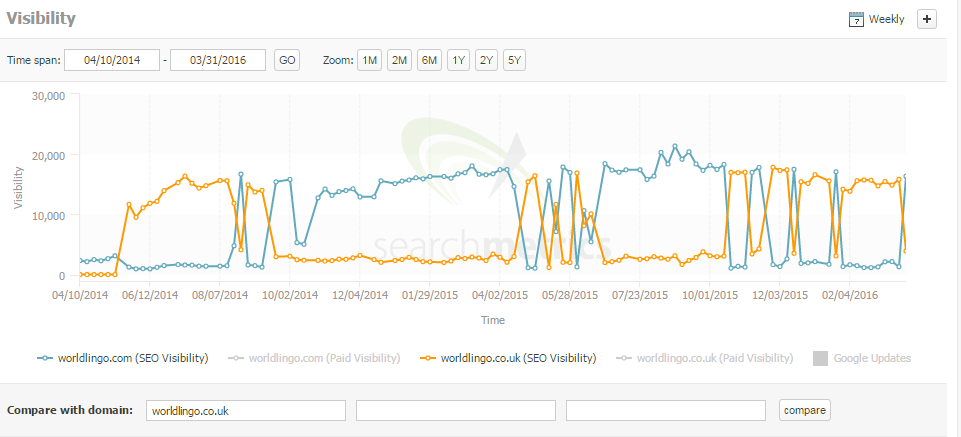 Last week's loser fights back and becomes one of this week's winners. The online gaming site regains its core brand term after losing out for keywords 'funny' and 'game'. Normality is resorted as the site once again ranks for these terms.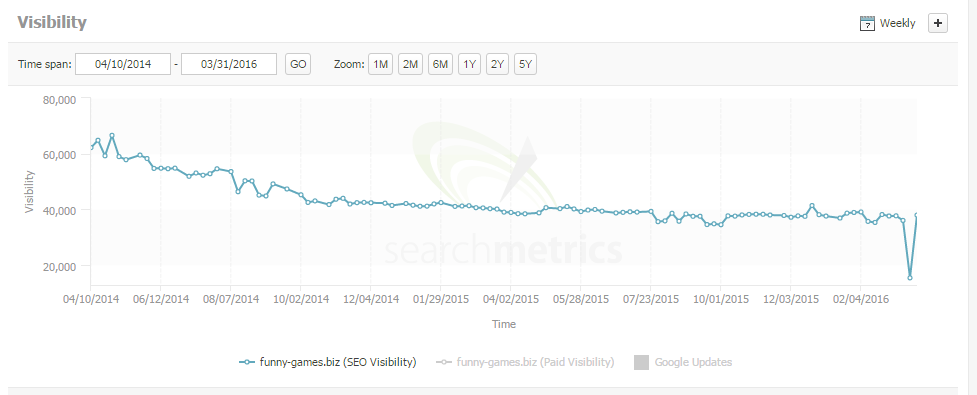 Losers
Illegal streaming sites are common in our battleground and this week we have a new-comer. Vumoo the online movie streaming service has completely dropped out of visibility, however the domain name has now moved to 'vumoo.at' in order to keep its services going.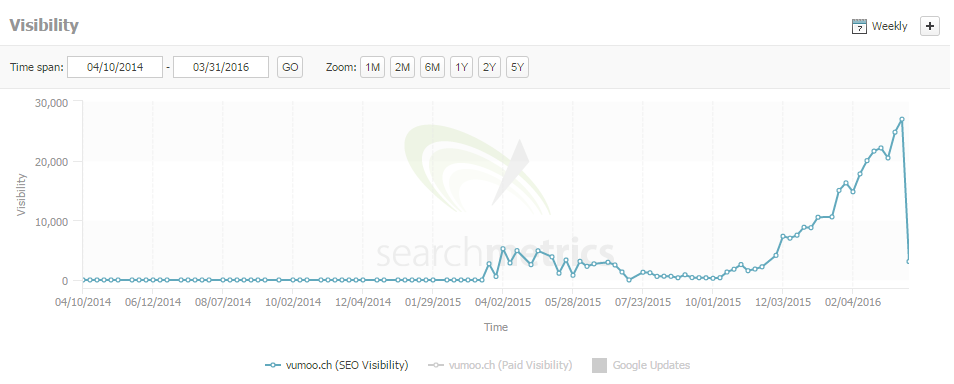 We touched upon worldlingo.co.uk featuring as a loser, while its .com site sits proud on our winners list. The site suffers a hit this week, as its .com site cannibalises it for core brand terms.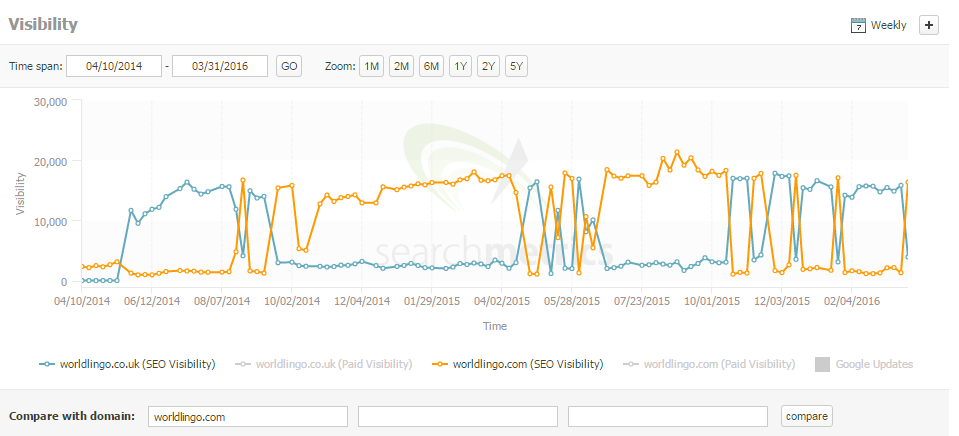 Cannibalisation is the theme of this week's battleground as online ticket giant Ticketmaster is the latest victim. Their .com site has completely dropped out for its brand term 'ticketmaster' while their .co.uk domain continues to rank for it.