In this week's instalment of our Exposed series, we introduce you to our top free SEO WordPress plugins that here at addmustard have been used and tested to improve website optimisations. As there are boundless plugins to talk about, and we don't want to bore you, we have divided this post in two.
Over 75 million websites are now using WordPress (which is the equivalent to the population of Germany!), and approximately 52.8 million users write posts in WordPress each month. So we reckon it's fair to say that this platform has quickly become one of the main players in the Content Management System (CMS) marketplace.
However, from a content and SEO strategic perspective, it's simply not enough to just churn out posts, users must optimise their WordPress sites to improve search rankings and ensure that you reach the widest audience possible. Yes, this requires regular and sometimes challenging work, but thanks to the variety of free SEO WordPress plugins, and with the help of the SEO experts from addmustard, we can help make your life a lot easier.
META OPTIMISATION
1.1 Page titles & meta descriptions
Let's start with the meta optimisation. With over 25 million downloads, Yoast is probably the most well-known plugin that covers this area. Yoast is a WordPress SEO plugin that incorporates different functionalities important for on-site optimization. In this regard, Yoast has developed a very intuitive Snippet Editor that helps webmasters to edit page titles and meta descriptions for all type of pages, meaning you can take control of how your listing looks in Google:
This is not the only functionality that Yoast incorporates. With this plugin, webmasters can also create XML sitemaps, robots meta configuration, canonicals, breadcrumbs, social integrations and more.
Other similar plugins to look out for are All in One SEO or SEO Ultimate. All three have very similar functionalities and are considered complete all in one SEO plugins.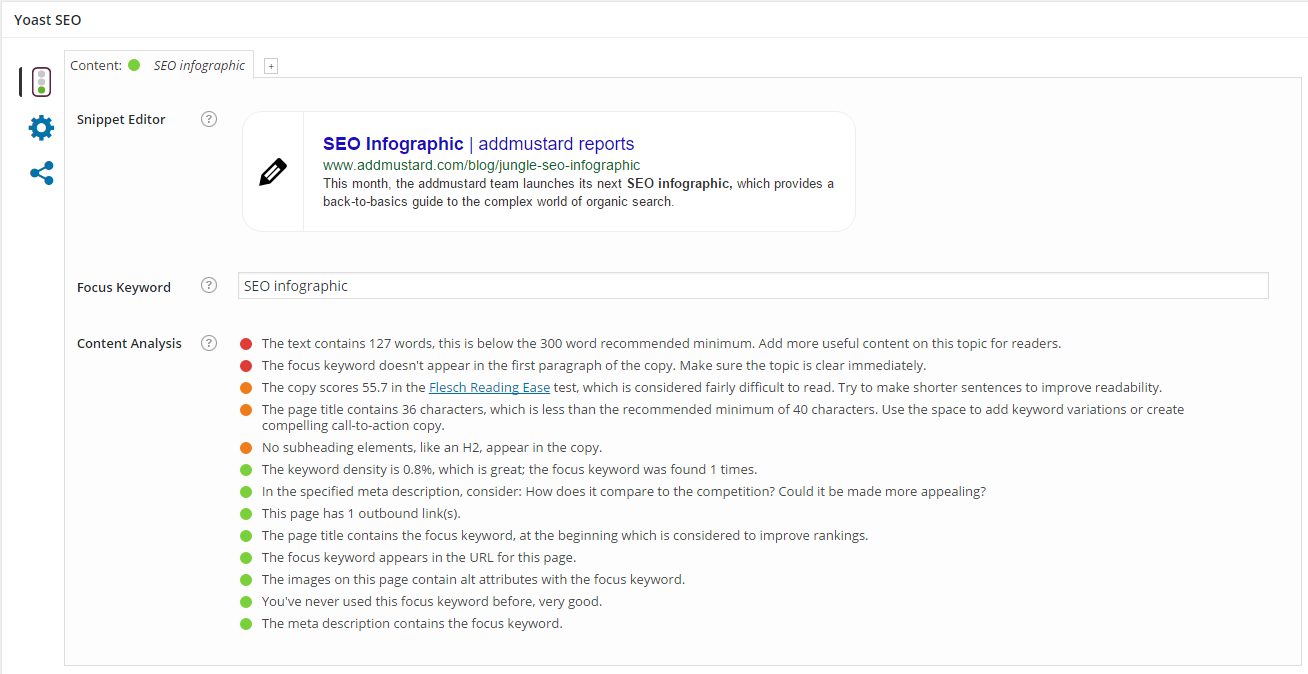 1.2 Duplications
It's a common-known fact that duplicate content negatively effects search rankings. There are some great plugins such as the trash duplicate and 301 redirect that will help you find and delete duplicate posts, pages and redirect users to the most appropriate URL.
In relation to duplications, there are some plugins that allow you to clone an entire page or post, when you need to create lots of similar posts. Duplicate Post is a good example of this functionality, providing a very quick and easy way to create multiple posts.
2. SITE CRAWL
A healthy internal linking structure on a website is a strong indicator of quality and tells search engines that a website contains a good level of content and it is relevant to users. As a result, it is very important to identify all the broken links and redirect those pages appropriately, and doing a site crawl simply allows you to see what's not ticking along as it should, so you can rectify problems before they're picked up by search engines.
2.1 Broken Links
Broken link checker is a plugin that monitors your website, looking for broken links. It detects links that do not work, missing images and redirects. It also gives you the option to prevent search engines from following broken links.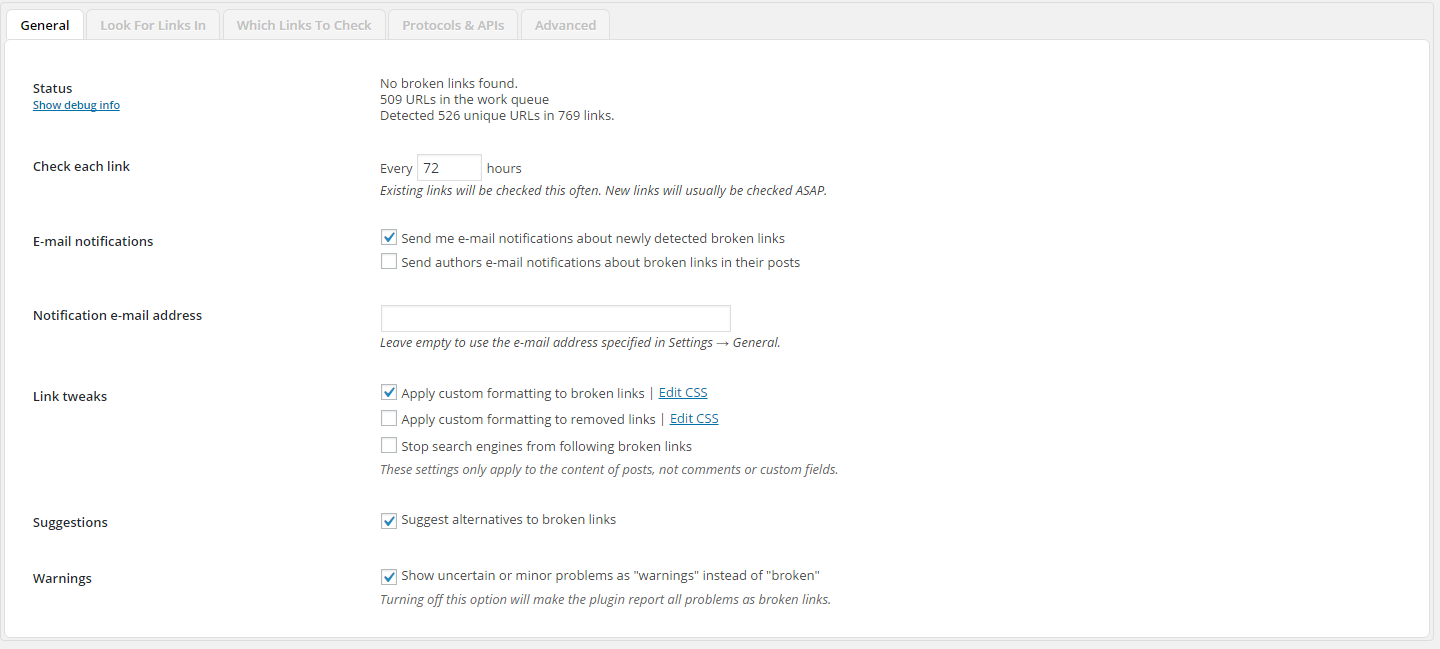 2.2 Redirections
Eggplant 301 redirects allows you to manage and create 301 redirects for your site. Similarly to Broken link checker, Eggplant 301 also gives you the option to see which URLs are causing 404 errors on your site. SEO Redirect Plugin is a very trustworthy alternative.

Take your pick from our list of favourite free SEO WordPress plugins, and start on your way to better meta, less duplicate and healthy URL structure within your WordPress site.
Keep your eyes peeled for our second instalment of trustworthy WordPress plugins to try, next week.