by addmustard chairman and managing director, Lawrence Hunt.
In this article we look at a seismic shift in digital behaviour and the impact of this shift on brands. Marketing strategies, performance, resource, skills, channels and platforms will all be profoundly affected. The significant structural change in the way that consumers search, compare and purchase online has profound implications for marketeers and the marketing economics of their businesses.
WHAT'S OCCURRING?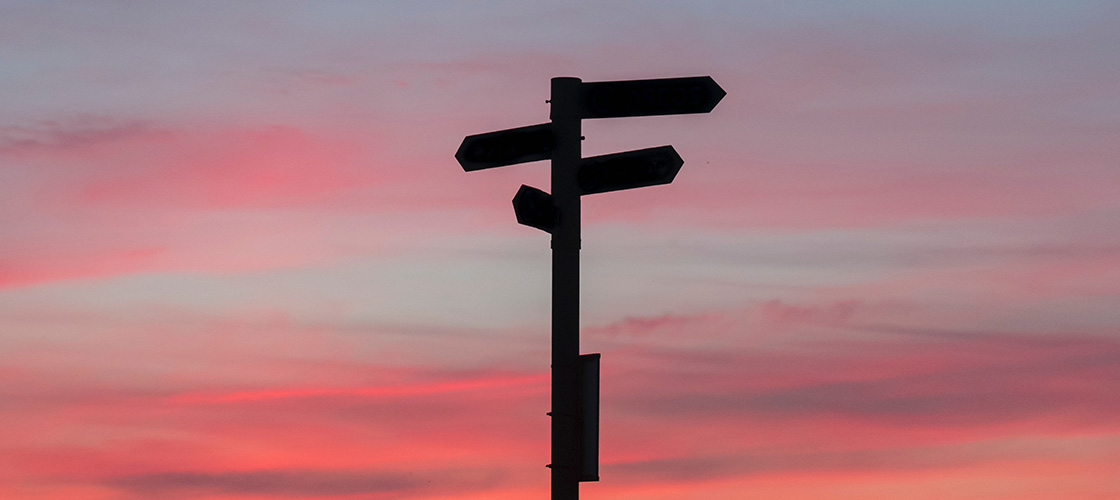 We are witnessing a steady and very real increase in the use of "aggregator" platforms such as Amazon, Booking.com, Skyscanner and Rightmove and a resultant reduction in the use of search. Partially driven by the growth in the use of mobile, and partially by the critical mass of these meta search giants, consumers are showing a preference for the simplicity, speed and personalisation that the aggregators offer through their highly efficient apps and websites.
A credible and unforeseen symptom of this trend is the decline in the number of search engine queries (which is dominated by Google in most Western markets). In certain sectors, we have seen the number of queries decline by as much as 13% during 2018, when compared to the same period in 2017. Since 1996, we have only seen growth in search engine queries, so the unprecedented ex-growth data we are witnessing has profound implications for businesses reliant on search marketing.
THE RELENTLESS RISE AND DOMINATION OF GOOGLE
Search engines first became popular in 1996, with WebCrawler, Yahoo! and Excite preceding the birth and dominance of Google. Lycos, MSN (now Bing), Altavista and Ask.com all entered the battle to become major players and capitalise on the major growth in search appetite.
Global ad media spend was estimated to be $0.58 trillion in 2017 (according to the IAB). Some $220bn, or 38% of that outlay, was spent on digital media, which is growing at more than 10% per annum. Last year, Google's advertising revenues were in excess of $110bn, equating to 50% of all digital ad spend.
Google's suite of brilliant search engine marketing products has provided marketeers with the dream toolkit for cost-effectively reaching consumers. The idea of being able to control your spend by the minute whilst accurately targeting highly-qualified prospects, combined with the ability to dynamically optimise creative, all packaged up with sophisticated, real time advertising measurement tools, has proved the cornerstone of growth for many successful businesses in recent years.
There are many highly successful companies and brands that have been built on the back of Google's dominance of search: it's even questionable whether the likes of Amazon, Booking.com or easyJet would be the size that they are today without the access they have had to qualified prospects provided by search engine marketing platforms over the last 20 years.
However according to the Internet Advertising Bureau,
"the percentage of digital ad revenue captured by search fell slightly on a
percentage basis, to 46.2 percent in 2017 from 47.7 percent in 2016."
So, are we witnessing the end of search? Unlikely. But there is no doubt it will become more challenging to find cost-effective growth using search engines alone. According to eMarketer, Amazon has a 4% share of the US digital advertising market, from zero six years ago. It is forecast to be the third largest advertiser by the end of the year. Analysts forecast that it is highly likely that Amazon could generate over $3bn of operating profit from its advertising business. Not surprisingly, 56% of Americans start search for any product on Amazon. So we believe it highly probable that Amazon will continue to use its vast amounts of data to make further inroads into digital advertising.
CHANGE IN SEARCH BEHAVIOUR…
The increase in online mobile usage is driving significant changes in the way that consumers search for, access and buy content, products and services. In most Western economies, the amount of time that we spend using (addicted) to our mobiles has for the first time outstripped the amount of time spent on desktop and laptop computers for our online needs.
The growth in the use of mobile has driven the increased use of apps and reduced the use of browsers. In simple terms, it is fiddly to load a browser and type in a brand's URL on a mobile. Navigating between different web pages on a mobile requires the dexterity of a master seamstress and using search seems almost clunky now: filtering search results, clicking on sometimes spurious links and shuffling between numerous tabs to compare prices, content and reviews is starting to feel archaic and inefficient. Increasing screen sizes, infinite scroll, easy to use filters, personalisation and all you can eat content in one place makes the use of aggregator apps a simpler, quicker and smoother experience. Aggregators and meta search apps help the user to feel more in control of their purchasing decisions, and time. Apps allow users to enjoy a personalised, one-stop-shop experience.
…AND THE IMPLICATIONS 
There are significant and widely reported social, cultural and health implications caused by this increase in mobile usage, but what no one is talking about – the elephant in the digital marketing room – is the seismic impact that this trend will have on the cost of customer acquisition, margins, managing brand consistency, acquiring growth traffic and retaining customers.
The cost of clicks will increase. CPC inflation is already a feature of most search categories. Sectors like retail, property and travel, dominated by aggregators, will see even more pressure on the cost of product, generic and even brand traffic as the reduced supply of search queries increases competition in the auction (or Google puts its prices up!).
Fewer search prospects. There will be less qualified traffic from search engines so growth businesses will find it more difficult and complex to find new customers.
Other channels become more important. Organic, prospecting, retargeting, social, content, refer-a-friend, partnership and brand campaigns become increasingly important as search query volume declines.
Product, quality and price. Aggregator platforms pay little attention to brand. Their focus is on product features, price and customer reviews to rate and rank their search results.
Compelling brand promise. Brands will need crystal clear messaging about the value of their offer, and why consumers should buy directly from them. Hotels offer free wi-fi if customers book directly; electronics suppliers offer upgraded warranties and airlines offer airmiles.
Creative wins. Relying on 80 characters to produce an ad and spending 50p on a prospect has rather spoiled marketeers over the last 20 years. More focus on producing great creative to gain attention and get cut through will be needed.
LET'S GO PLURAL. AND GET CREATIVE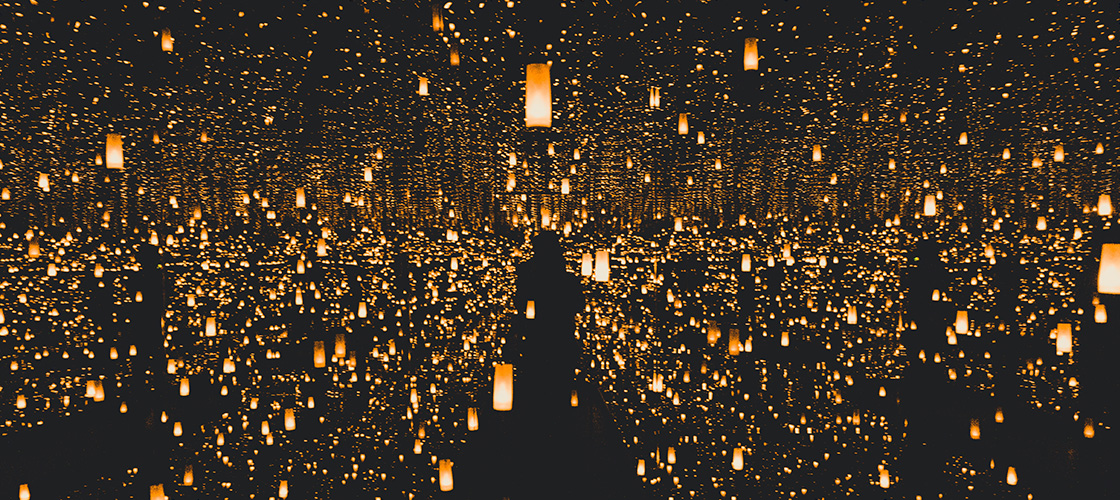 As search engine costs continue to inflate and the volume of search engine queries decline, marketeers are going to have to develop their future strategies with an increased focus on other forms of prospecting. Building standout campaigns for digital display, social, above the line and in-app advertising, content marketing and customer advocacy marketing is an exciting opportunity for brands to drive growth. Combined with an increased focus on the customer experience and converting more prospects to buyers, as well as customer retention, these are promising times for businesses that can adapt and dominate other channels.
We believe that this also means more focus on producing great, differentiated creative which gets your message across and differentiates your proposition. Witness the growth of brands like Monzo, Xero, Hive and BrewDog, which have all established themselves with standout creative campaigns and content which communicates a simple and brilliant central brand thought.
There is no doubt that search engines have provided a highly valuable channel for brands to market to prospects: Google has created arguably the most effective advertising medium in history and generated three quarters of a trillion dollars in value for its shareholders in the process. However, some companies might be considered overly dependent on their growth from prospects delivered by Google and risk stagnating over the coming years if they do not adapt.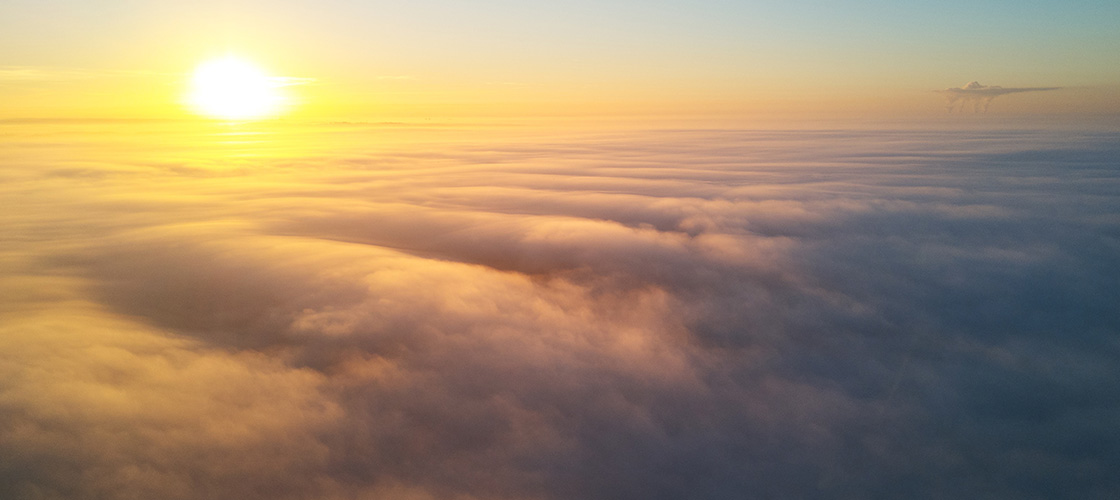 Thanks to the latest technological shift, marketeers have the opportunity to prepare for a world in which other channels will become more important and creativity comes to the fore. We have become slaves to data and addicted to analytics platforms. Perhaps now we will need to bring in a bit of intuition and imagination into the mix, too.