We've taken a slightly different approach to this month's infographic. We're here to talk about LOVE. Not just love of the digital world, but moreover, how the digital world can help you find love.
In 1965, the first computer dating service was born. Fast-forward 30 years and Match.com hit our IPs. Ever since then it's been a two-decade blitz of apps and online communities that have promised to do a better job of finding our soul mate than we could ever hope to manage ourselves. However, out of the five million singles in Britain now signed up and looking for love online, a third are still yet to go on an actual date through this internet phenomenon.
As a team who pride ourselves on improving the conversion rates of our clients, here at addmustard we don't think this match-making success rate is good enough. So, we've decided to do something about it…Our solution? We've paired the qualities of your digital specialism with the characteristics of the top dating apps in 2016; matching you with your best suited romance-seeking platform.
So get started below and let's see if we can increase the number of digital marketers successfully embarking on dates! Happy searching!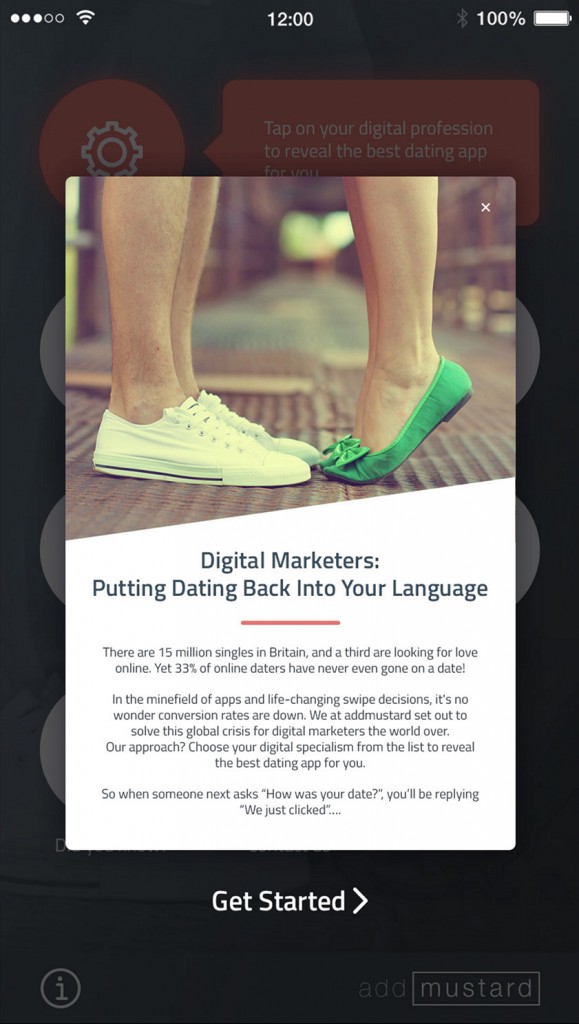 To begin your interactive journey, simply hit 'Get Started' above