For marketers, if there's one time of the year that we most look forward to (apart from Christmas), it's BrightonSEO. Luckily for us, it comes around twice a year! September 2nd saw this year's second installment of the even bigger event at it's new base; The Brighton Centre. Coincidentally right on our doorstep – how convenient!
We saw some great talks about fantastically insightful topics, and some that we questioned a little bit…we also had a great time perusing the stands and having a go at some of the activities too – SEOs and competitive rally car racing = winner.
We at addfolio are really looking forward to next year's event, but until then have a look at our key takeaways from the day…
SEO needs to watch itself
Kirsty Hulse posed the poignant question: Is SEO in danger of being left behind in the industry because we're too afraid to use dynamic URLs? Marketing is becoming ever more personalised, from content, to display marketing, to social media, so why isn't SEO?
Video: more is more
When it comes to video, we need to be creating more, of a lower quality, such as those created on a mobile. When it comes to video to be hosted on a mobile, quantity over quality! It's also important to pick your channel when you've created a video.
Think of what each channel is great for:
YouTube = music, Facebook = idle scrolling, Snapchat = fixed engagement for a set period, Periscope = providing a privileged view, Instagram = lifestyle, Twitter = comedy. Pick the channels where your audience is interacting, and work from there. Thank you Phil Nottingham!
Facebook Ads are incredible
In the words of Greg Gifford, Facebook ads are *?$*£#! cool. You can target by demographic, age, activity, location, influencer, brands they like… Basically, Facebook allows you to target anyone you like. It'll also give you insights into when your audience is engaged, and track your page, so you know you're making the most of your spends. It's almost like Facebook wants us to succeed – makes a change, right?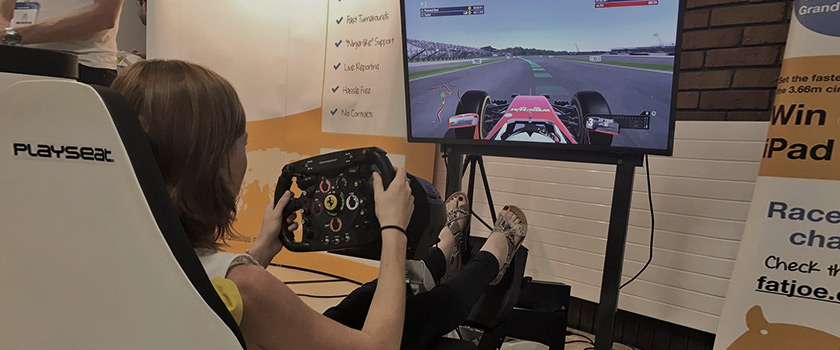 Using Tinder to connect with potential clients is… questionable
Contrary to Olga Andrienko's somewhat controversial talk, it's probably not wise to recognise a dating app as a business outreach platform. Channels such as LinkedIn and Twitter have proven to be an excellent source for network-building and recruitment, resulting in reliable and ethical business relationships.
If you want to see how marketing and dating apps are connected, our parent company addmustard show us how it's done.
Keywords still matter
Despite recent claims that keywords no longer benefit your marketing strategy, Laura Hogan argues that both the use of several low volume keywords, plus keyword variation in meta descriptions serve to boost rankings.
If you want engagement – make your reader feel something
Or as Hannah Smith puts it 'People link to your stuff, or share your stuff only if it resonates with them'. If you're wondering why your content isn't getting the coverage you think it deserves, you're probably missing the point. We should always be asking ourselves: is this piece actually interesting or unique? Have I answered a question that's never asked? Is this content shareable?