Today we celebrate 100 years since Roald Dahl's birthday. We hope you're whizz-popping and gobblefunking your way through the day, because truly 'A little nonsense now and then, is cherished by the wisest men.'
Here at addfolio, we've been eagerly discussing our favourite Dahl novels, and relishing each other's individual take on our particular favourites. So for one day only: 'Please, oh please, we beg, we pray, go throw your TV set away, and in its place you can install, a lovely bookcase on the wall.'
Hear hear, and Happy Roald Dahl Day!
Rochelle: The Witches
I still have nightmares about those harrowing hags. Learning that the Grand High Witch wants you "rrubbed out, sqvashed, sqvirted, sqvittered and frrrittered" will bring a chill to any 8-year-old's bones, even if you're not exactly sure what it means to be 'frrrittered'. In fact, I'd argue that no other children's author has ever existed whose melodic descriptions produce such visuals in the mind of an impressionable youth that, as a fully grown adult, you still find yourself shivering at the mention of a book you first read 21 years ago.
Richard: Matilda
When you're a kid, pretty much everything catches your imagination – even a cardboard box can become a spaceship and play host to an afternoon of 'exploring the Moon'. But when you grow up you realise what really did resonate with you, and book-wise, Matilda is my stand out. When you're not reading Matilda, you're trying to move things with your mind. I'm not ashamed to admit that there was a period of my childhood where I was convinced I had the same powers as Matilda…I just couldn't use them yet.
Only a book written by someone as masterful as Roald Dahl could capture this kind of wonder, and Quentin Blake's illustrations fixed his characters in my memory. Schools can also be challenging places for kids, with 'boffins' being chastised for being knowledgeable. Matilda is the book that says no matter who is against you, it's good to be smart and to aim higher.
Alice: George's Marvellous Medicine
When I was little, George's Marvellous Medicine was one of my favourites for two reasons: because it allowed me to be a little bit naughty, and because every page was filled with delicious details of just how to be naughty! As each and every fantastic word and intricate ingredient was sloshed into George's pan, brilliant ideas and terrifying temptations came flooding to my mind. As a shy and fairly obedient child, this book opened creative and yes, naughty, doors, which are so often locked shut for children.
We are creative, messy, inquisitive creatures, and Roald Dahl shows us the beauty of this, whatever our age. And let's be honest, making potent potions in the bathroom sink, or flinging mud pies around the garden are some of our sweetest memories.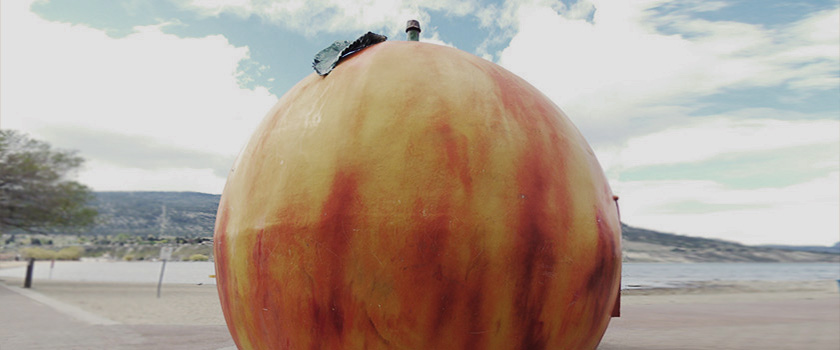 Emily: James and the Giant Peach
I have a vivid memory of being 8 years old and sitting on my classroom floor each morning for half an hour of story time – my favourite time (to this day!). I was lucky enough to have a teacher who was full of energy and had an animated reading style that brought Roald Dahl's book to life in a way that had me enthralled. Each of James' friends had their own distinct voice, and every page she read painted a scene that transported the whole classroom to a whole new peachy dimension.
To have a room of 8 year olds transfixed is no mean feat. And while a lot of the credit for that goes to my teacher, generations of children and adults have Roald Dahl to thank for introducing his fascinating characters to us, and for proving there are no bounds to the journeys our imaginations can take us on.
Claudia: The Twits
The Twits is one of the first books I remember being read to me as a child, and also the first I read independently – in fact I credit it for igniting my passion for reading! It was the first time as a child I was faced with the concept that if you do bad things, bad things may happen to you (what us adults know as "karma").
As well as this, Dahl's promise that "if you have good thoughts, they will shine out of your face like sunbeams and you will always look lovely" is one I try to live by. I love reading The Twits to my nieces (6, 4, and 2) and hope to continue enjoying and sharing his books with my own children one day!
Jenny: The BFG
The BFG is probably the one Dahl novel I read most through my childhood, to the point that I could barely distinguish Dahl's hilarious made up language ("gobblefunk") from the common English vernacular.
This story is so full of wonder and adventure. The idea that dreams are physical entities to be cherished and gifted was enough for me to leave my window ajar on the off chance the BFG would pass by. The BFG's foes, on the other other hand – 50 foot tall, child-eaters with names like "Fleshlumpeater", "Bloodbottler" and "Bonecruncher" (the one I feared most), were literally the stuff of nightmares.
The gentleness of the BFG and his friendship with Sophie pulled at my heartstrings even at a young age. Roald Dahl's ability to explore important themes such as friendship, tolerance and acceptance in such a comical and endearing way was pure genius.
What's your favourite Dahl novel? Let us know in the comments section below, or chat to us on Twitter andFacebook!
We'll leave you with this: 'Well, maybe it started that way. As a dream, but doesn't everything…And maybe that is what I did. I dreamed about coming here, but then I did it.'