So, it turns out that some of the best times for being creative aren't actually when you're at 'your best'.
Confused? So were we.
But have you ever experienced a rush of creativity when you were particularly relaxed, a little groggy, or dare we say it, even drunk? This could be down to neuroplasticity. A concept that allows your brain to continue to form new connections and neural pathways even into adulthood. When you make a new connection between two ideas, it's not just a metaphor. Your brain is literally restructuring itself to accommodate new processes. The more "plastic" or "pliable" your brain is, the more you're able to form creative or inspirational thoughts.
"Great creative people must discover the space where they can focus, and be most productive." – Phil Cooke
So this got us thinking. Where do our creative minds at addmustard feel most inspired? Where do we find neuroplastic bliss? And is there a way this could help others to unearth their creative space and stimulate their most brilliant ideas and concepts?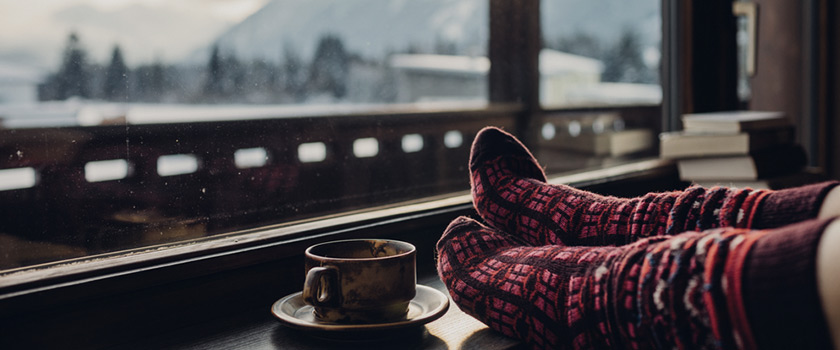 Frame of mind  
Creative space. The Zone. The place where you feel most inspired. Everyone has one, even if you're unsure exactly where it is. For some, it's much more important than others. Job role, environment, and position all play a part in finding your creative space, as does frame of mind, stress and lack of sleep.
As a designer, I have a place I take myself to reach past the confines of my most creative approaches. It's not physical, more ritual. A place where my mind can run away into a mixture of rooms and bring me back pieces of the puzzle.
Nothing beats an early morning commute. I find a moving train relaxing, with no Wi-Fi, and little to no interruptions, I'm shut off from everyone (and working in Brighton, I often get an obligatory 'extension' thanks to delays…) The other key component in perfecting my creative space is a chewable pen, my 'think stick'. I go through several of these when redesigning a logo!
I'm also a firm believer in keeping active, spending my lunch times in the gym, which rests my eyes and stimulates my mind. It gives me time to digest my morning, unwind and deconstruct creative ideas.
As the head of a team of designers, a huge part of my role is to nurture and grow creativity, and to understand how others think in order to utilise their individual abilities. They may find they get easily distracted, need more information about a piece of work, or require social support to build their confidence. Finding and resolving these types of issues can improve their working environment and allow them to express themselves better. Everyone's mind is built differently, so it's never a case of 'one size fits all'.
So this week at addmustard, I asked the rest of the design team whether they had somewhere similar.
Read on for an intriguing glimpse of some very creative mindsets!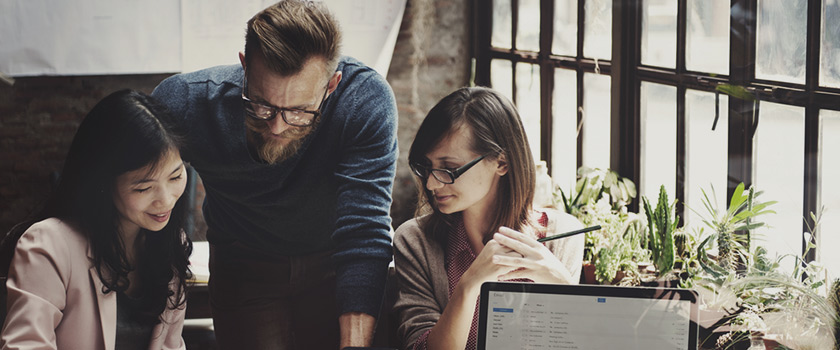 Collaboration
Harriet Kennedy – Junior Designer
"On a tangent from creative zones free of distractions; sociability is actually very important to me. Getting excited about concepts and interacting with others who operate and socialise on the same wavelength makes for an enriching working atmosphere. Having concepts shaped and endorsed by more senior team members continues to support my development as a designer. Add a cup of tea to all of the above and my creative space is made!"
It's common for an individual remark or off-hand suggestion to become the basis of an entire marketing campaign. However, it takes a team to support, understand, build and construct it.
Collaboration, interaction, and especially the challenging of ideas and concepts, is where key skills are learned and bonds are formed. It is so important that teams regularly communicate with each other, and have the confidence to show their work and take on constructive feedback, whether it's personal opinion or expert insight.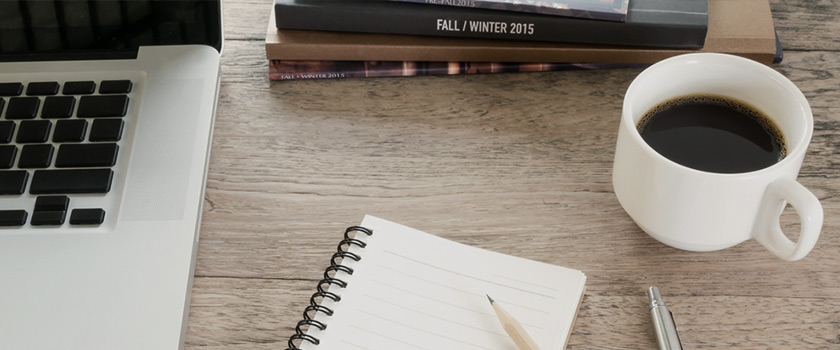 Preparation
Agathe Altwegg – Graphic Designer
"I usually get into my creative space in the morning, with a large coffee. I do my research the afternoon before, freeing me up with an evening to digest my findings and compile my thoughts, and then I'm free to jump straight into the project early the next day.
When I'm in my creative space I put my headphones on and shut down from the rest of the world, listening to playlists or podcasts. It's important to have a break, so I go swimming for half an hour at lunch. This means I can always come back to my work with a fresh eye."
Unfortunately, creative ideas rarely come from a blank canvas. To form concepts that appeal to the target audience, are relevant to the proposition, and achieve the objectives mapped out, you must have a complete and unshakeable understanding of the brief. Raise any questions yet to be answered before you begin pulling together initial concepts. Every brief is different, and if the client doesn't know what needs to be achieved, then you have a one in a million chance of delivering what they are after.
After that, it's over to you. Preparation is key – allow enough time to understand every aspect of your client and their business, brand, product or service, the market they operate in and the competitors they are up against.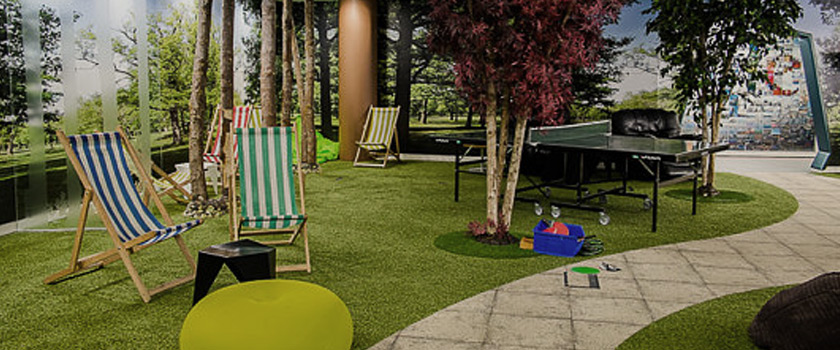 Environment
Tom Pelling – Junior Designer
"For me, the atmosphere within the room is essential. When I'm considering an idea or contemplating a drawing, I like to be alone, often in a dimly lit room late at night with no distractions (so idealistic and arty, right?). But this changes when I'm designing, as I work best in a lively environment with an array of different people in a room filled with natural light and open space."
Ensuring creative departments are continually top of their game is key to so many businesses around the world. Google has spent millions of dollars on breakout areas and creative expanses which offer a place to deliberate and daydream, or to escape the inevitable office humdrum. Google's new London HQ offices have silent areas, sleep pods, music rooms, an aquarium, and even a running track. This helps employees maintain their perfect place to build, create and produce the work that keeps Google at the forefront of innovation.
'Increasing evidence suggests that a pleasant office space is far more than a nice-to-have for employees and can increase productivity, employee engagement and innovation, as well as employee wellbeing.'  Dr Craig Knight, Psychologist and director of Identity Realization (IDR)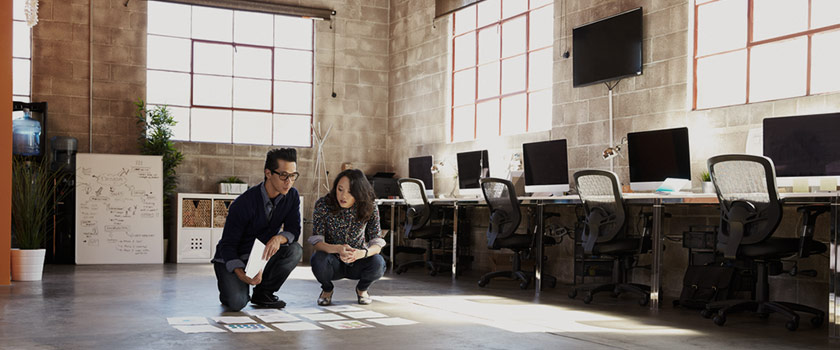 Space will stimulate the mind and a calm atmosphere can encourage a steady train of thoughts. Creativity is not something you can switch on or off, however, there are steps that can be taken to improve your chances. Creating an environment that's not cluttered or overcrowded, with loud distractions and multiple levels of noise is one step towards this.
Having a space where your team can shut themselves away to discuss their ideas is a must, whether that's in a quiet tranquil setting or a coffee shop with regular flowing energy! It doesn't matter where it is, what's important is that you go in search of your creativity, rather than expect it to appear within the constraints of your four (probably magnolia) office walls.
Got your own suggestions or stories about the most inspired creative spaces? We'd love to hear them. Tweet your comments @addmustard with the hashtag #CreativeSpace