The lines between content writers, UX specialists, and web designers are blurring. With a huge increase in cross-device browsing and the overwhelming amount of content available, attention spans are shorter than ever, and audiences expect to be visually engaged.
Then there's that age old question: "Which comes first, the content or the design?*"
Content marketing is no longer simply about creating fantastic quality content. Our content has to be beautifully engaging and logically structured for easy consumption. So following on from our first design takeover – The Colour of Content – this week we take a deeper dive into structure, and the impact it has on our content creation.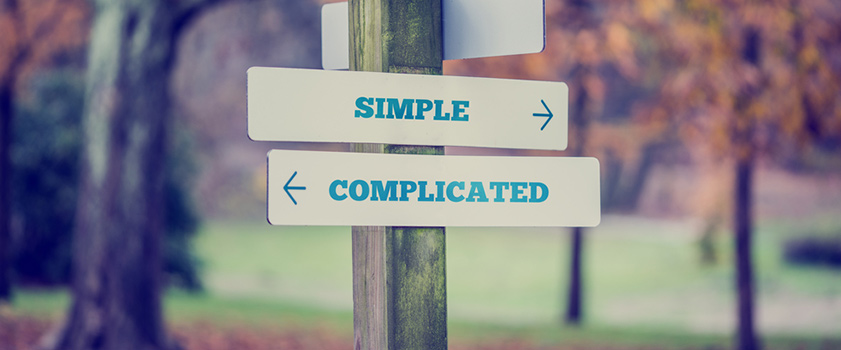 Minimal Options = Maximum Action
Hick's Law is the rule of simplicity, and states that the more choices there are, the longer the deciding time, and the more difficult the decision. Sound familiar? As internet users, we come across this problem daily. So cut the distractions and ensure your message is the focal point.
Breaking your content into sections, with relevant signposting, can help the user to scan should they wish. Signposting helps guide the user through the content, reminding them of the key point of each section. It'll also help consistent delivery across smaller screens such as mobile phones.
Remove all other irrelevant elements. This isn't to say that topical imagery, call to action buttons, and links should be excluded, but the key is relevancy. Which leads us nicely to….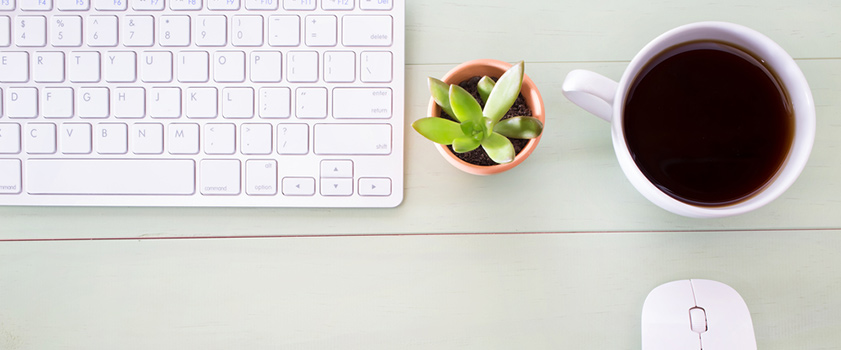 Order makes the world go around
We humans are creatures of habit. While change, creativity and surprise are heartily welcomed, an underlying structure or order will provide buoyancy for your content.
Of course every writer will have their own style, but depending on what you're writing (white paper, blog post, press release, infographic…), there are uniform elements that the user will expect to see, from the title to the introduction, deeplinking to conclusion.
Putting call-to-actions (CTAs) above the fold instantly presents the user with an end goal. Whether the CTA is pushing social sharing, a purchase, or an email sign-up, having it early on will inform the reader of the page's intent before they've had to scroll further down the page.
Finally, it's an age-old tactic, but it works in person and it works on paper: tell people what you're going to say, say it, and then remind them of what you said.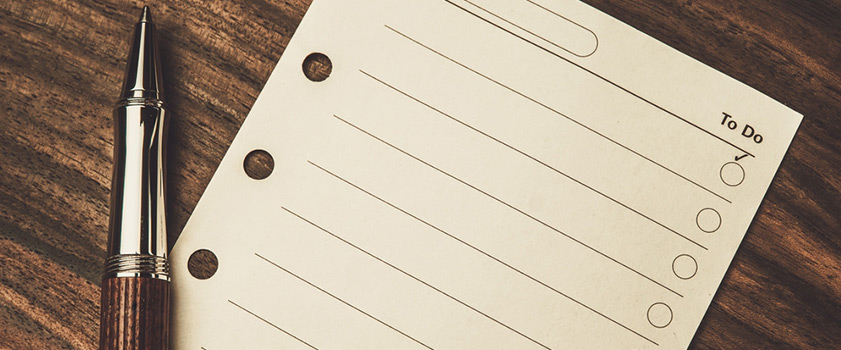 Relevance is king
This is a statement that crosses more than just structure in content marketing. But sticking to the subject (because it's most relevant, see), every piece of content will have a relevant format which can help support its purpose.
For example, listicles are great for quick takeaways, or tongue in cheek pieces that are heavy on imagery. They also make for easy browsing, and translate across devices (as long as you optimise your imagery for both desktop and mobile). White papers suit information-dense articles, with rigorous structures including a contents, indexes and footnotes.
Infographics were made for sharing. They're visually stimulating, easily digested, and provide useful titbits for people to squirrel away for their next pub quiz/first date/family event (delete as appropriate).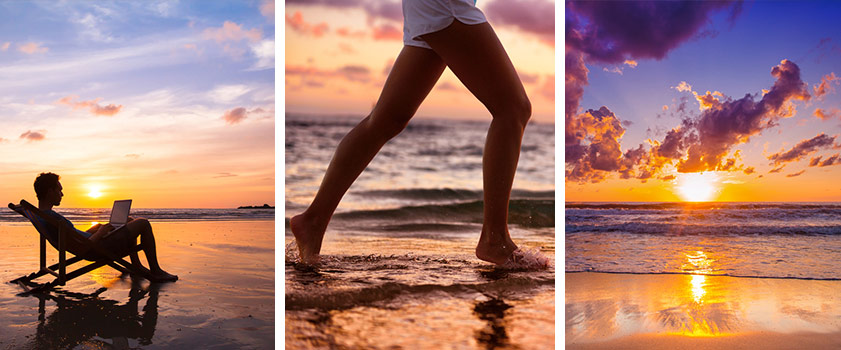 One size doesn't fit all
Interestingly, successful imagery can vary in style once it moves off its host website. Don't simply choose your photos for the content and then share it on social, expecting fantastic results. One study found images featuring people received less engagement on Facebook than photos without people or with only part of a person in them. Whether this is the models blocking the viewer's empathy, and therefore emotive reaction, or not, different platforms must be treated differently.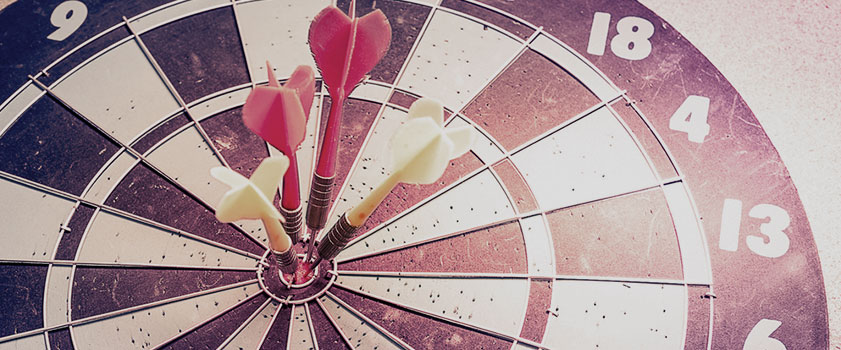 Consistency is not conformity
Just as your words should follow a tone of voice, the design and structure of your content should flow with a consistency that's relatable to your brand.
This is not only relevant to each piece of content, but site and blog-wide, too. Your audience will become used to the regularity of your posts and their overarching style. The reason readers return is because your content is filling a gap in their lives, perhaps they are able to relate, or are informed or entertained. But this isn't to say avoid change either – content innovation has never been more important. By testing and tracking what is and isn't working you'll pave the way for the evolution of your content. By understanding what works, you can consistently do more of it.
Creating engaging content is consistently one of digital marketers' weightiest challenges. There are no hard and fast rules, only trial and error based on experience and results. However, with online attention spans coming in at a minimal 8 seconds (apparently less than a goldfish), implement these four simple steps for clear, crisp and satisfying content design:
When it comes to design – less can often be more
Ordering your content can help its creativity float
Relevance is king for both form and imagery
Stay consistent to your brand… but question every other process
If you think we've missed anything off, let us know in the box below, or on Facebook or Twitter.
*We came across an old, but very interesting article, which attempts to answer this very question. 'Structure, First, Content Always' is worth a read!