Sometimes we all need a wakeup call, so here are 9 reasons your content is boring, with solutions to boot. Otherwise, we're hardly being helpful now, are we?
1. YOU DON'T CARE ABOUT YOUR TOPIC.
If a topic bores you, it's going to bore your audience. They're able to pick up on things like that. But what to do about a boring topic? The truth is there's no boring content out there, just boring content creators. If you can't find an angle that interests you, there's no two ways about it, it's your fault.
Solution: Find the angle that makes the content interesting to everyone, both you and the reader.
2. YOU DON'T KNOW ANYTHING ABOUT YOUR TOPIC.
The most damaging way a content writer can approach a piece of content is with the mindset of: "I can probably blag it." Whether you're using the wrong terminology, providing over-done information or covering an out-of-date topic, if you haven't done your research someone will catch you out. And once a reader knows you're a fraud, bang goes your credibility.
Solution: Research until you can fool the experts. Or even better, become the expert.
3. YOU DON'T KNOW HOW TO SPEAK TO YOUR AUDIENCE.
Analysing your audience is the first step to understanding who you're speaking to – without this, you're simply stabbing in the dark. Before you start writing, understand the common ground between your brand and your audience and how they generally respond to content. Do they react to emotional, amusing or informative content? Do they engage with a formal or conversational tone? You may love your image-led listicles, but if your audience doesn't, your content simply isn't working.
Solution: Conduct customer surveys, analyse your GA data and and monitor your social platforms to learn from what worked previously.
4. YOU'RE TOO FOCUSED ON SELLING
This comes down to treating your audience like they're silly. If they're reading your content, the chances are they know what you sell. Unless it's a product page, plugging your content full of sales and offerings will ruin the flow of your content, annoying your reader, and finally leading them to bounce. They're big enough and grown up enough to know whether they want to buy your product.
Solution: Stick to the true purpose of the content you're writing – to engage, to inform, to build brand awareness, or to sell – and keep your content relevant.
5. YOU ARE TRYING TO APPEAL TO EVERYONE
It's impossible to deliver all things to all people and this approach will simply result in bland content with little to no personality. Admitting that you will never engage with every web user, or moreover every reader, allows you to target your content to youraudience, or a subset of your audience, and truly engage them (see point 3).
Solution: Outline clear objectives and audience targets before you start writing, and remind yourself of these throughout the creation process.
6. YOU AREN'T REFLECTING YOUR BRAND
If there's one thing you need to be clear about when producing digital content, it's your brand. Each and every piece of content you create is your way of 'talking' to your audience – it's your personality. Your choice of vocabulary plays a key role in conveying the core values your company holds – so be sincere, make an impact with every word, and be proud of what or who you are.
Solution: Make sure each piece of content is reviewed by your brand police before being published.
7. YOU'RE APPROACHING THE SUBJECT IN EXACTLY THE SAME WAY AS EVERYONE ELSE.
More often than not, people won't just read your content alone on a particular topic. Your audience will read around to see what other people have to say about it. If you want to keep your reader engaged with your content, do it differently. Think outside the box and approach the story or subject from a new angle.
Solution: Content structure is also an innovative way to shake up a heavily flogged topic. Infographics with approachable, informed content are a great place to start, or consider whether video may be a better way to get the message across.
8. YOU'RE USING GENERIC/IRRELEVANT IMAGERY
Long-form digital copy with unbroken blocks of text hasn't excited anyone since the turn of the millennium. Imagery is an essential feature of quality web content, so you should spend as much time sourcing a great image as you do crafting the piece itself. Imagery is your way of illustrating your point.
Solution: Choose relevant shots that reflect your brand, complement your words, appeal to the senses and stick in your reader's mind.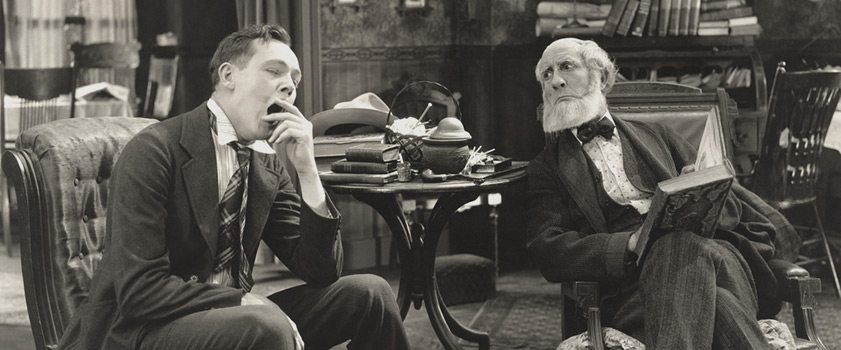 9. YOU'RE IGNORING STYLE AND STRUCTURE VARIATIONS.
If you look at your blog and every week your regular, 500-word long form article with one header image is losing viewers, then there's a reason for that. People crave originality and innovation. So mix up your style and structure, create long blogs, create short ones. Use lots of images, use in-depth text. Create infographics and create videos. Just be varied.
Solution: For your content to progress, you need to use different methods of delivery. Varying formats, styles and structures will keep your audience engaged.