It's a term we come across regularly in the content marketing industry, in fact across multiple professions equally. But what does 'Thinking Outside the Box' actually mean? And why should we all be doing it?
When it comes to writing, it's easy to fall into a regular pattern of style, tone, and format, but there will always be implications from this. Have you created a piece that is a cut above the rest? More often than not, the answer is no. This is where the proverbial 'box' comes into play. Your creative processes are trapped deep within it, and it's high time you let them out. You just need to find the key.
Whether approaching a topic from scratch, or revisiting a subject you've covered before, nothing illustrates the daunting prospect of writing more than the ominous pulse of the cursor against a blinding white screen. The easy solution is obvious (that's why it's easy) – start writing and see what happens. We've all been there, and yes, sometimes we pull it off. But frequently we don't.
Thinking outside the box means doing it differently, and doing it better.
Research the competition
There is little point in creating a piece of content that already exists. Modern readers and digital users are savvy, and they know how to search the internet to find the answer to their need – whether that's educational, entertaining, inspiring, or something else entirely. Before you decide on your topic, or if your topic has been decided, before you start writing, ask yourself:
Have other writers covered the same topic?
How have they approached it?
What would you change?
What didn't they cover?
Did the format or style leave a lot to be desired?
Was the delivery suitable for all devices (e.g. mobile, tablet, desktop)
It's highly likely that at one point or another you're going to write content with a very similar aim to a piece that's already out there. This isn't uncommon, nor is it a bad thing. If your approach is different and well considered, then you've created something completely new and original, no matter the subject.
Own your style
Once you've honed your tone of voice and the style of your writing, own it and deliver it with confidence – this alone will make your content unique. Stand out and be bold, no writer is the same. Whether you're going for short and snappy pieces, a fun approachable angle, or if you're aiming to be the next internet sensation, know your style, deliver it with pride and most importantly, keep it consistent across all of your content. Your reader should know exactly what to expect, and have a good idea of who you are and what you stand for.
The same applies when writing for brands. A company's tone of voice guidelines are your bible – every word you write should resonate with the brand's ethos, style and target market. It's just as vital as knowing your own personal voice, if you don't understand the brand you're writing for inside-out, your content will be a square peg you're desperately jamming into a round hole.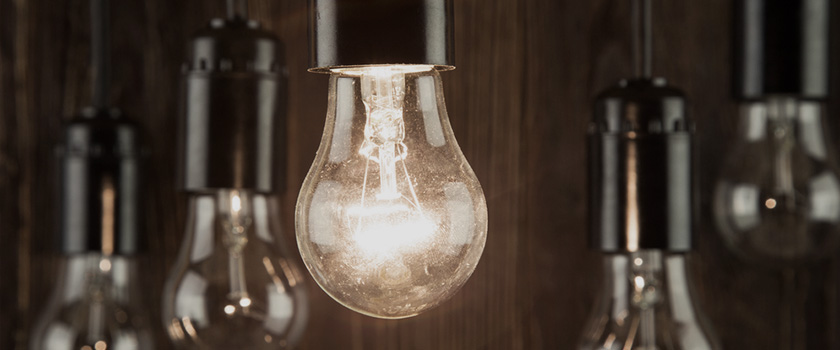 Play to your strengths
As much as we'd all love to travel to far-flung destinations and gaze out at the 'top 10 views you must see before you die', a lack of resource, time, or budget often results in research being executed via online fact-finding, rather than in person.
This is an unavoidable blight of the job, but when you do have freedom on the brief it's always better to write about somewhere you've been to, or something you've done/eaten/tried/played. Try to think of different ways to get your experiences into your content. Expert opinion really does make a difference.
Work with other people
Whether you're a veteran content writer, or a new kid on the linguistic block, there's nothing to say you have to go it alone.
There are people all around you that can offer input – content pros or not. Whether it be a colleague, a friend, or a family member, collaborating different ideas, utilising different skill sets, and gathering a varied range of feedback gives you the advantage of seeing your work through different eyes. No two people think the same, so throw your work out there and ask for the opinion of someone you wouldn't normally ask. This will serve to make your content stronger, and if you can get feedback from those who fall within your target audience – even better!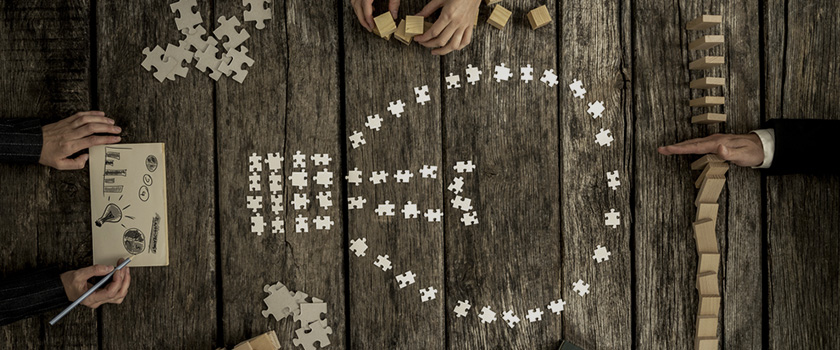 Go visual
There are no two ways about it, sometimes your subject may not be the most engaging topic in the world. So, do you resign yourself to the fact that you're going to publish something that will most likely see little to no engagement? No! You make< it interesting.
For people within the content industry, setting fire to the myth that content is just about words is a daily occurrence. The beauty of content is that it's a multi-layered platform, offering multiple channels to approach a subject. So use them.
From video streams and image-led posts, to infographics; content is no longer just long-form text – and you shouldn't think about your topic in that way either.
Some questions to consider:
How do you visualise your topic?
If you could project your thoughts onto a blank canvas, how would it look?
Can they be reshuffled and structured into a more digestible format?
What comparisons can you make between your topic and another?
What devices are most likely to be used to view your content?
At what time of day is your content likely to be read? (on the morning commute, on a lunch break, during a leisurely evening on the sofa?)
Thinking outside the box is not a singular skill that you either master or you don't. It's being done all the time, but not enough. Don't let your idea turn stale; keep it alive, throw it around the room, shake it up a bit and see what comes out. You might just surprise yourself.
Tips from the addfolio team:
Alice:'I've stopped taking endless pages of notes when I'm in meetings. It's retro, but I've adopted the brainstorm. I take one-word notes with linking arrows, which in turn allows me to focus on what's being said, and my thoughts to flow freely. For such a little change, I've seen my creativity rise dramatically.'

Emily:'When I'm researching for a piece, I find it equally useful to plunge myself into the visual side of my topic as the textual. For example, when producing a blog article about a specific destination or event, I scroll through Google Images, check out visitor photos on review sites and transport myself right into the heart of it with Google Street View. This helps me gain a 360-degree perspective, allowing me to write sensory, immersive content as opposed to churning out similar material to other websites.

Elliot:'It's hardly an innovative approach, but thinking outside the box sometimes means really exploring who your users are, and what they'll find useful. For example: If you're selling whisky what content do you produce? Maybe a blog about the "best x whiskies in y"
If you delve deeper you could notice that cheaper whiskies are your most popular sellers, so you can assume that a high proportion of your users are cost-sensitive whisky drinkers. From this, you'd create a blog which explains the best whiskies under £25. Or you go further and notice that these popular whiskies are usually bought by people who have just created an account. From this you could assume that they're looking for an 'intro' whisky to get into the spirit (!)
By looking at easily accessible information, you've pinned down a deeper idea of your customer and how you can engage them.

Rochelle: 'Working in content for almost a decade, thinking outside the box almost becomes a prerequisite to maintaining your sanity. Nowadays, anyone can 'be a blogger' – it's great to see so much passion for digital content, but it's also resulted in a tsunami of words which users are drowning in.
So I've become an advocate for 'less is more'. I always consider the user experience when digesting content to help understand what constitutes for 'less'. Are they in a queue on their mobile? Lounging on a sofa using a tablet? Could my content be better understood or more entertaining if delivered in a video format, or perhaps a graph or bullet points? Rethinking your content structure can often result in a completely unique approach.'