We've all dreamed of working from home, where taking phone meetings from the sofa and brainstorming in our PJs is a reality, not just a trendy Google work initiative. The craving heightens when playing sardines on a commuter train or sitting on hold to the gas company over a lunch break. But does it actually work? Is it productive? Or in reality, just a bit lonely?
Here at addfolio, we work with a hub of fantastic freelance writers, coined Scribblers, so we know first-hand just how successful working from home can be for both employer and employee. Here are our top reasons why, as a writer, revolutionising your work-life balance can be the best decision you'll ever make.
We also asked Ruth Elvin, one of our fantastic long-standing Scribblers, for her perspective on working from home.
It encourages creativity
Most people's creative juices do not start flowing at the switch of a button. It's a sad fact of life that our most inspirational articles or attention-grabbing headlines don't always come to us at 9am on a dreary Monday morning.
When you're not chained to squeezing everything into the fairly limiting Monday-Friday work regime, you can choose your days off and complete tasks when your creativity peaks. This provides a less stressful working environment, allowing you to break the routine, without sacrificing deadlines. When this happens, creative freedom flows.
Productivity isn't strained
When you're not physically in the office, it's simply easier to get your head down and focus. You're able to choose when you go silent on emails, chatting platforms or the phone, safe in the knowledge you won't be tapped on the shoulder for 'a quick question,' every half hour. This allows you to produce better results, faster.
Ruth's view: I have to set myself hourly goals or I'd easily daydream the morning away. The knowledge that the slower I work, the worse my hourly rate becomes seems to motivate me pretty effectively though!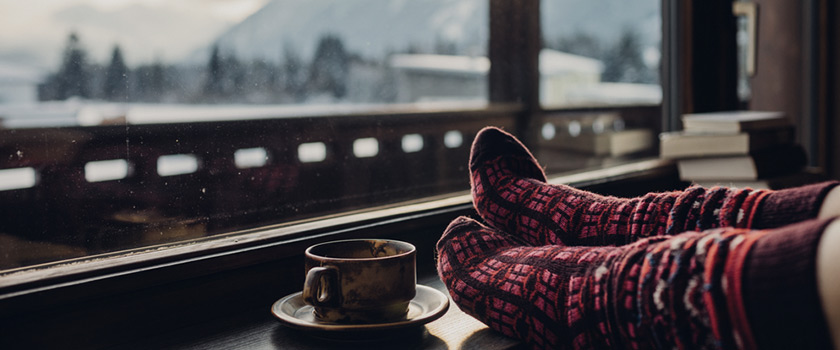 You can take regular breaks
When it comes to a much-needed respite, instead of spending 10 minutes surfing Facebook, you're more likely to play with the cat, hang the washing out, or decide what you're going to make for dinner. This gives your eyes and brain distance from the screen, so you'll come back to the task with a fresh perspective. There have been hundreds of studies that highlight the importance of regular breaks, but most office cultures haven't quite caught up.
Ruth's view: I like a bit of peace and quiet and, though I sometimes miss the office gossip, I've got more time and energy to see my friends and do fun things outside of work now.
It's also nice for work to be a bit of a haven instead of chaos. I can control the radio (very important), wear comfy clothes, take breaks to sit in the garden, and I don't have to hot desk!
It's easier to achieve work-life balance
Our modern lives are full of complexities. Tiny humans who we've brought into the world, retirement that isn't all it's cut out to be, jobs which we love but don't quite cover the mortgage. Being able to work from home allows those for whom a regular, contracted job doesn't suit to continue working.
Take Mondays off to pick up the kids. Get to the post office on a Wednesday afternoon. Start at 6am and have all your tasks wrapped up by 3pm. Life doesn't stop between 9am and 5pm, so make work fit around you, rather than the other way around.
Ruth's view: It's all about flexibility. I used to have a three-hour commute to work and my son would often be in bed by the time I got home. I work quite a bit in the evenings and at weekends but it's at a time that suits me – and I get to see much more of my son.
Grow your career prospects
Depending on the type of freelancing you do, this career path can provide more opportunities to take on different and varying tasks. With work across multiple projects, clients and employers, your CV will be far more colourful than if you'd stayed in the same office for your entire career. Plus, Google replaces the trusty tech team, forcing you to learn new skills by solving your own questions.
Enjoy a change of scenery
Working 'from home' doesn't have to be taken literally. You aren't limited to balancing your laptop on the sofa – work wherever, whenever. With laptops, tablets, smartphones and even watches connecting us, the world is your oyster when it comes to location.
Ruth's view: The pitfalls
No sick pay! When you have to take time away for illness or caring responsibilities, it can be quite stressful re-arranging deadlines and losing money. Trying to write with an awful chest infection was a low point.
Going from a permanent job to not knowing where your next pay cheque is coming from and what your next project will be also takes some getting used to. It's exciting though.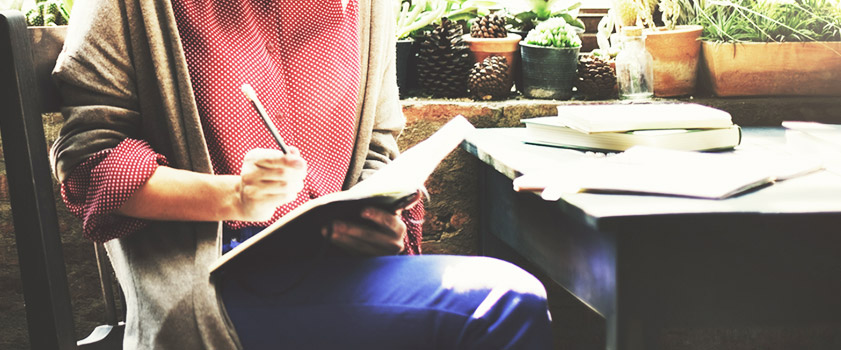 Be an independent woman/man
Developing the independence to problem-solve, critique, ask questions, interpret briefs, and raise issues, is a necessity when working from home. Without colleagues on hand all day, you'll write clear and concise emails, because you won't be able to pop across the office to explain in person. You are forced to adopt sensitivity for others' schedules, manage your own time, and adhere to deadlines, as there's no big boss poking you into action.
Economic satisfaction
Not having to commute twice a day can save you a pocket full of pennies (unless your current commute is a walk, you jammy thing). With the average UK commute costing hundreds a month, plus buying lunch and coffee, not to mention a separate work wardrobe, much of your pay cheque ends up feeding back into working life. Surrounded by your home comforts, including the kettle, snacks and your comfiest clothes, say goodbye to unnecessary expenditure.
Ruth's freelancing story:
I quit my job in Dec 2015 to start freelancing at home so I'm relatively new to it still. I'd been doing freelance writing on the side of my previous job but I just didn't have the time to commit to doing big projects! I've definitely done the right thing – I love working at home and I love writing for a living. 
So, is working from home for you?
For the right people, working from home provides freedom, creativity and increased productivity. That said, it's not for everyone. Many crave the routine and structure of putting in 40 hours a week and then signing off for the weekend. Others embrace the freedom and relaxed atmosphere of freelance life, or at least try to blur the lines between home time and work time.
Similarly, working from home doesn't make sense for every career. It works for writing because deadlines can vary, while lengthy research, quiet and the ability to concentrate is crucial.
What's your perspective on working from home? Have we missed a benefit, or overseen a detriment? Let us know in the comments box below.