Just as athletes must incorporate practice, planning and performance tracking into their journey to victory, content creators must play the game. From working as a team to deep diving research, there are certain aspects found in both competitive sport and content creation.
Read our top 10 reasons a content strategy must be as varied as a sporting event below, and start putting in the effort to bring home gold.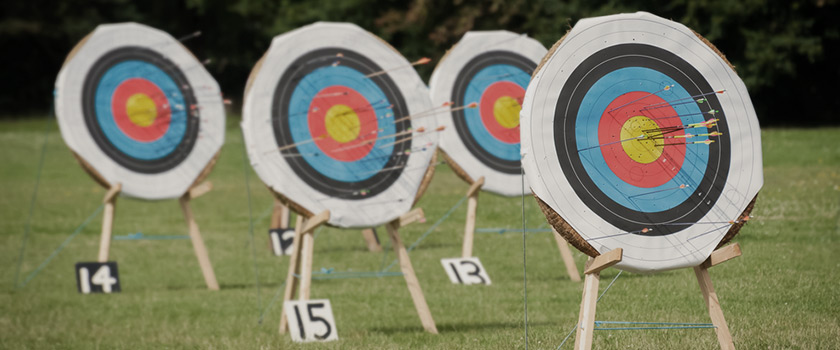 Archery – Targeting
Archers have one eye constantly on their target. To produce an accurate trajectory, they must know everything possible about the arrow's finishing point: distance, wind direction, angle – and there's a lot content creators can learn from this precise targeting.
Understanding everything you can about your intended audience, from demographics and device usage to their point in the user journey, means you'll endeavour to produce content that is aimed at them specifically. Resulting in a much better chance of a bull's eye.
100m – Timing
The 100m sprint is one of the shortest track events, and yet ironically, it's not just about speed. There are many technical considerations that a sprint athlete must make to ensure they not only beat the competition off the starting block, but also maintain maximum velocity for the duration of the sprint.
Similarly, there are times when well-executed acceleration can result in being the first to publish a story, or lightning fast reactions allow you to jump on a trending topic or news story. However, failure to maintain content momentum is going to leave you trailing over the finishing line.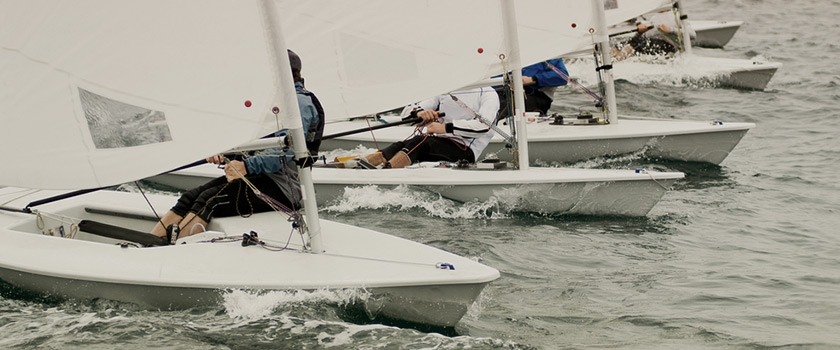 Sailing – Responsiveness
When you're on the water, the wind is your ally, but it can also be your downfall. With each fresh gust and change in wind direction, sailors must keep a weather eye on their surroundings in order to round the mark on an even keel. So too must content creators watch the context of content in order to produce brilliantly timely content that doesn't tack onto something inappropriate or irrelevant.
Diving – Research
It never pays off to write about a topic without knowing your stuff. A good content writer will dive deep into their chosen subject and find quality sources of information to use, plus relevant statistics, and supporting case studies where appropriate. Knowing where, when and how to dive into the pool of knowledge that is the world wide web puts content writers in good stead for solid, well-researched and current content.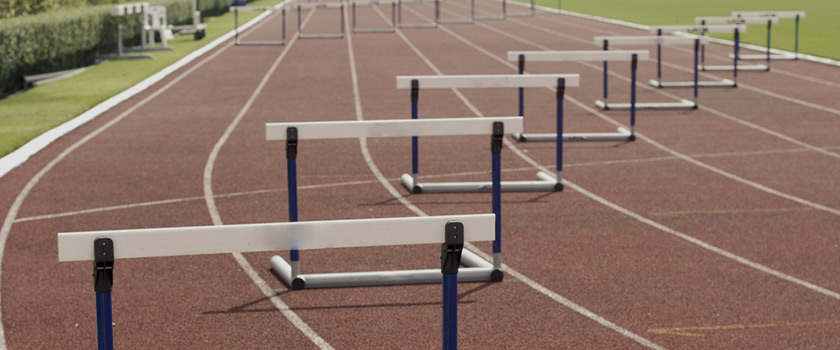 Hurdles – Hurdles!
In the hurdles an athlete knows the hurdle is coming, they don't just run through it – by acknowledging obstacles will occur, they're able to get over them quicker and get back to winning speed.
The inevitability of content creation is that there are hurdles. And this is something that your strategy needs to accommodate. Obstacles will come thick and fast, and success can rely just as much on your ability to conquer these hurdles as it can to create killer content. The only way to handle hurdles is to know that they're coming.
Gymnastics – Creativity
Balance, flexibility, strength and grace: gymnasts are as creative as they come. They have a range of apparatus to use, from the pommel horse to vaults and beams, and their routine is theirs to craft. Content must mirror this creative flair, accompanied by acrobatic skill, careful planning and the strength of research, in order to shine.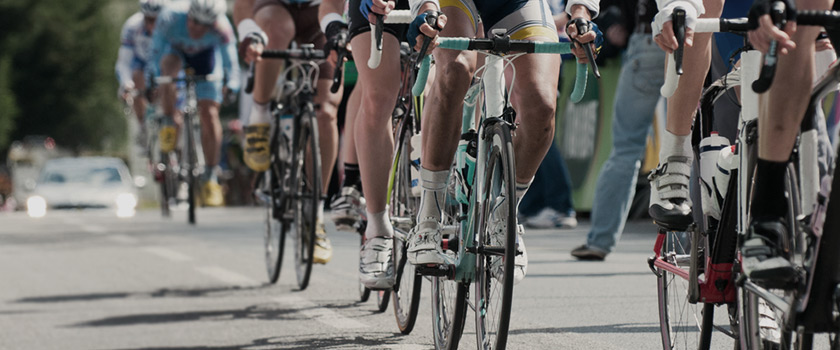 Cycling – Stamina
Cycling is just as much a cognitive exercise as it is physical (we've heard). Being able to push through mental barriers and carry on going for that extra mile plays a key role in making it to the finish line. Similarly, any writer who has experienced the dreaded writer's block, will understand it takes willpower, determination and stamina to overcome the lull in creativity and meet a deadline on time.
Weightlifting – Power
The myth of weightlifting is that it's all about strength. In fact that's only half of the puzzle, the success behind picking up absurdly heavy things before putting them down lies in the right application of strength. It's not enough to be strong, you have to be able to apply that strength in the right direction at the right time.
What content can learn from weightlifting is that it's not enough to create great content, you need to be able to put that content in the right place at the right time to create something truly great.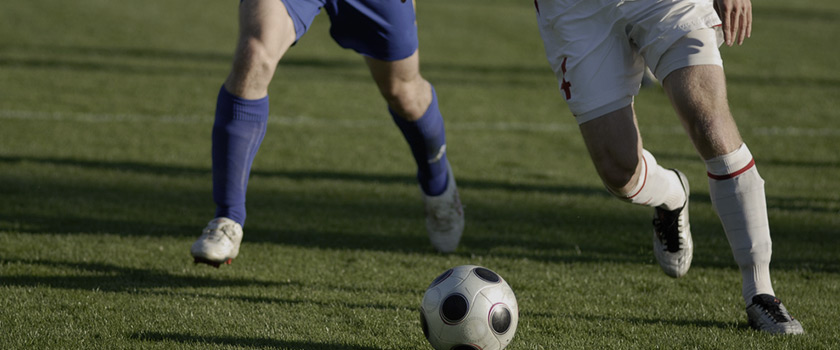 Football – Team effort
Out on the pitch, if a football player is only interested in achieving all the glory for themselves, it's highly unlikely the team as a whole will succeed. Football is all about utilising the skills and abilities of your teammates, and knowing when to pass the ball to another player in order to clinch that goal, as a team. In the content world, listening to your team, appreciating each other's strengths, and working together can often lead to much stronger content than if you were to go it alone.
Dressage – Aesthetics
A series of tests for horse and rider to perform as one, dressage is all about aesthetics. Just as a horse must show discipline, poise and good health, content must be presented attractively in order to retain readers. Images, spacing, headers and font are all aspects that must be considered when it comes to the design of good content.
Know of any sporting prowesses that share the same skills as content creation? Get in touch with our content team or find us on Twitter and Facebook.