On the first anniversary of his passing, our super-talented Designer, Harriet, shares how Prince's eclectic style and philosophy has encouraged her to push the boundaries of her own work.
When it comes to creative inspiration, we often surprise ourselves with where we find it, but if Harriet's illustrations and passionate words are anything to go by, a little boundary-pushing is long overdue.
Have a read of Harriet's dedication below. We recommend a bit of Purple Rain in the background for added effect!
His music is a legacy of remarkable creativity, and his personal style wreaked havoc and fascination for five decades, and still resonates today. But more than this, Prince embodied an art form in his very being; far beyond his music and style status. It was his unique energy that drew people to Prince, and it's this energy that lives on still – a year after his passing.
On a personal level, Prince has had an impact on me. Aside from listening to his music, he has secured himself as an unlikely role model, demonstrating the value of individuality.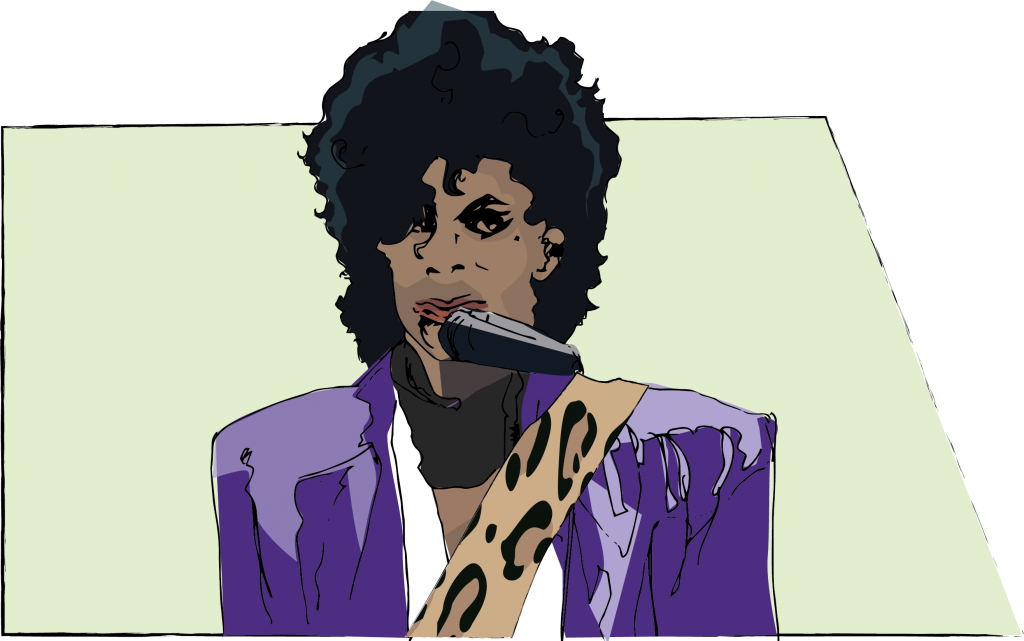 "Art is about building a new foundation, not just laying something on top of what's already there."
Prince's chameleon-like transitioning from one style to the next was in equal parts unpredictable as it was intriguing. Who could foresee the impeccable yellow clad, piano mounting performance of 'Daddy Pop' at The Arsenio Hall in 1991? It made history in its individuality.
So what does this mean for design? It means we must strive for something fresh each time we create rather than regurgitate a style which was pioneering in its debut but has since lost its novelty.
Human nature desires innovation: to challenge what has come before, to engage, shock, and ultimately impress. Designer Espen Brunborg demonstrates and preaches this belief. Questioning the use of the standard WordPress format in website design '-that paradigm is based on the fallacy that graphic design equals the sum of its parts. That as long as we neatly organize, theme and polish each element of a website, we're doing it right. Wrong.'
For me, Brunborg's view crystalises the importance of considering concept, purpose and placement of design. Something Prince would hail.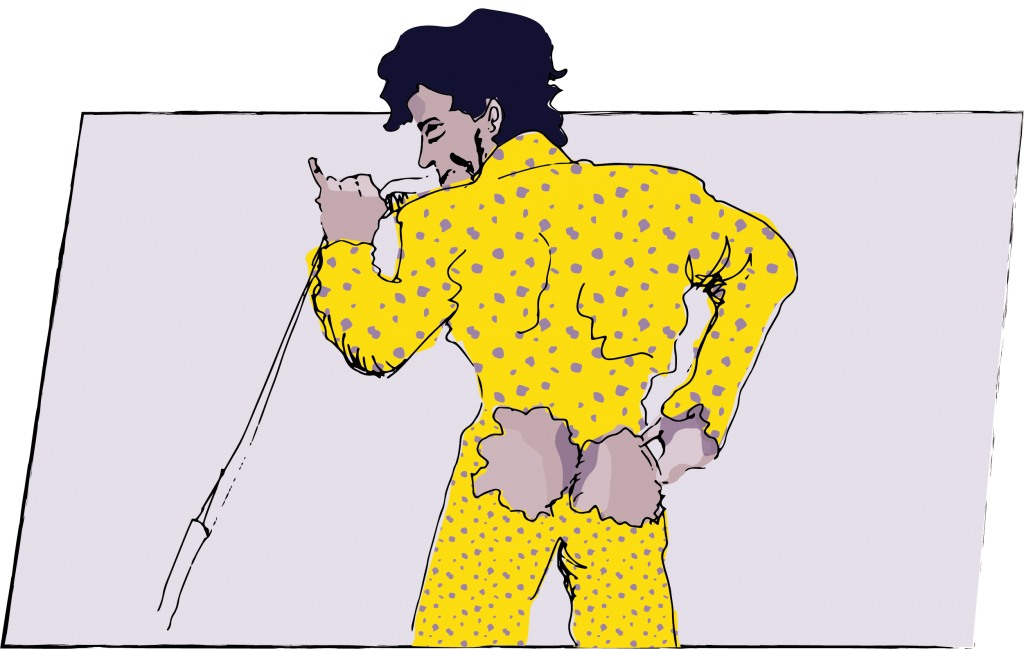 "Technology is cool, but you've got to use it as opposed to letting it use you."
Prince had involvement in almost every stage of his music's production, resulting in his unique and authentic energy playing a part in each and every track. In one of his last interviews, he talks about the philosophy of his album 'Musicology', expressing 'We want to teach the kids and musicians of the future the art of songwriting, the art of real musicianship." Emphasising the value of the human touch.
In a world where technology is becoming ever more entwined with creativity, this might sound like a contradictory view, especially in graphic design. For this very reason, Prince's belief has even more weight to it for me. Innovation comes from our imagination, and if we are able to use technology to achieve it then all the better for it.
But being governed by technology to the point where our creativity is limited results in designers falling into fad territory, restricting how far our imagination can take us. This sings true of Prince's ideas of 'building a new foundation', and that above all comes innovation.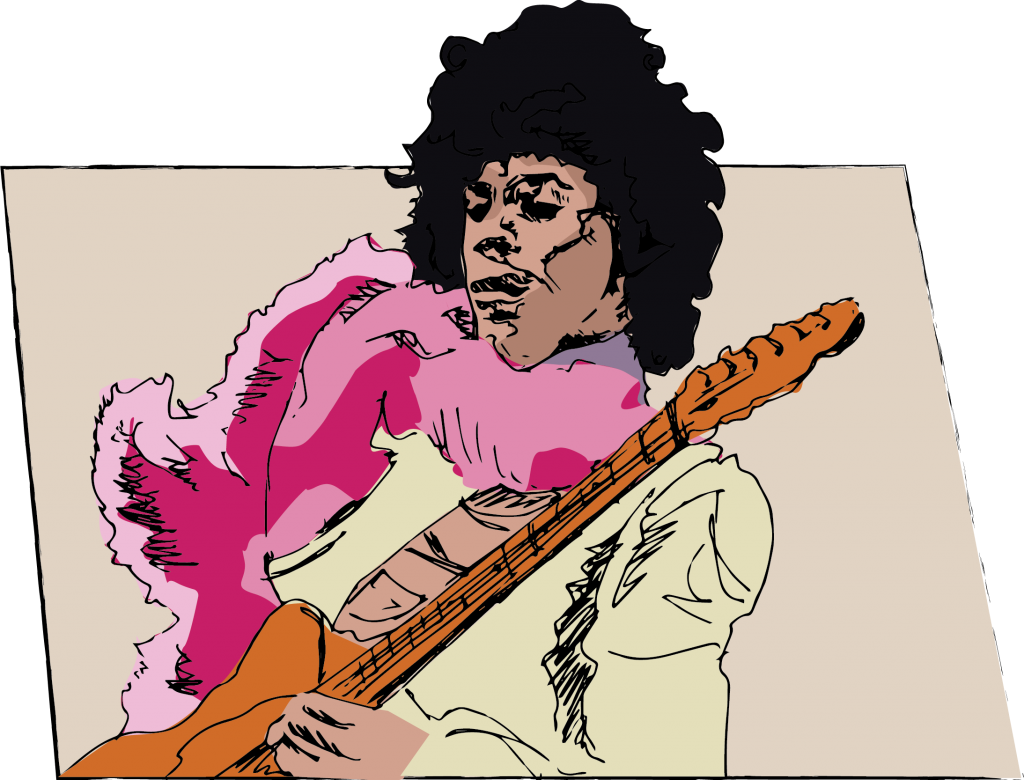 "Each audience is different."
Prince knew his audience and how to deliver a tailored performance. He anticipated that the liberal likes of MTV would embrace his raunchiest numbers (see 1991 MTV Video Music Awards!). He was also wise in taking a different stance for his 2015 benefit concert for the city of Baltimore. To mark the sentiment of the occasion, he sang his more poignant tracks including 'The Beautiful Ones' and 'Purple Rain' all delivered in a dapper peach suit united, of course, by his characteristic heels.
As a fundamental step of the design process, researching your audience helps to establish values, approach and design delivery. This is something that Landor nailed with its rebrand of Old Spice, making it appeal to a younger demographic in addition to their loyal customer base. The concept of celebrating the 'Art of Manliness' discovered a way to appeal to 'Men of all Types', repositioning Old Spice as a favourite within the men's scent and deodorant categories, and achieving a growth by double digits every year since the new campaign. Pretty impressive!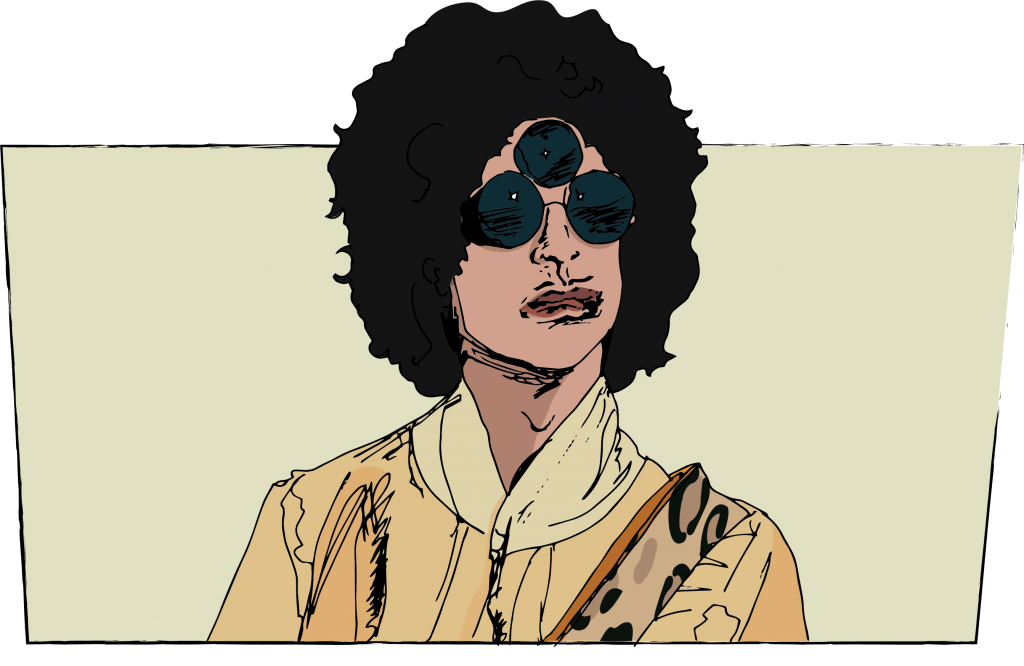 "To create something from nothing is one of the greatest feelings, and I would – I don't know, I wish it upon everybody. It's heaven."
This quote sums up the very essence of Prince as an artist. His self-taught mastery of at least 27 instruments, as well as his own voice, contributed to his extraordinary sound. Underpinning his musical prowess lay an adoration of creativity and the merits of innovation.
Ultimately, Prince loved what he did.
In design terms, I'm talking about that high you feel when something you create goes right. And even better still, when other people acknowledge it too. That's what creatives yearn for.
Designer Gavin Strange of Aardman Animations, stresses the importance of sustaining your passion for creativity, 'Work can be enjoyed, not endured. We are the lucky ones'. His sunny but pragmatic outlook encourages us to always keep the love of design at the core of what we do.
I would be lying if I said that I get enthusiastic about some of the more mundane pixel pushing activities graphic design can require. But as a whole, I count myself lucky to have a career in which I can indulge my creativity, and one that interchanges as a hobby too.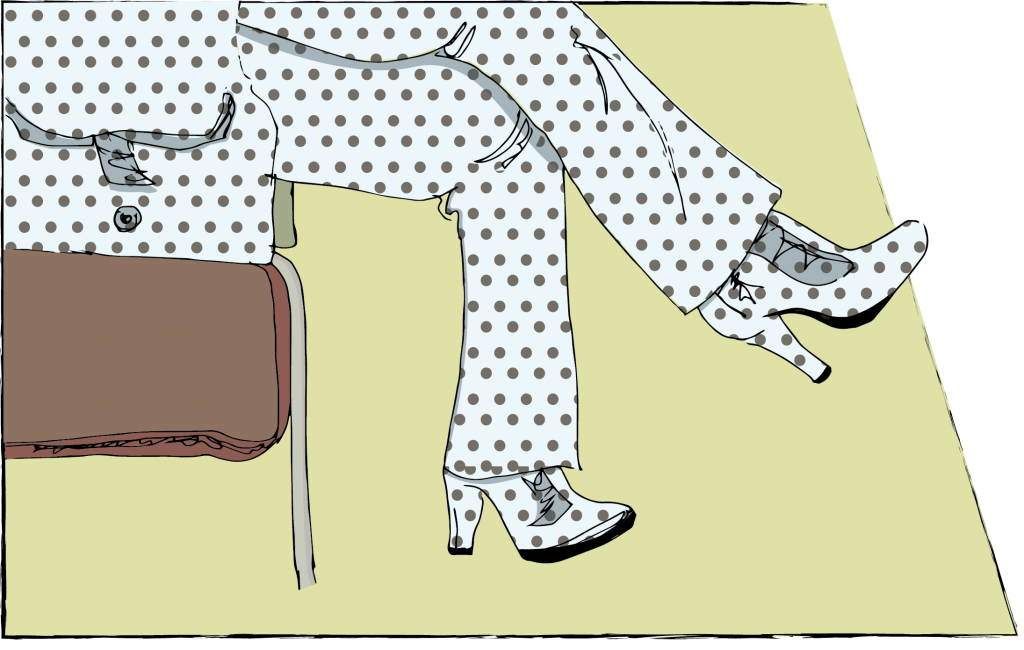 "People say I'm wearing heels because I'm short. I wear heels because the women like 'em."
Finishing on this statement seems only right, because let's face it, if you're talking about Prince you've gotta give a nod to the heels. Just like Prince embodied art, the purple heels embodied him.
Be bold, be authentic. Express your creativity in everything you do.
In a world of WordPressers, be a Prince.