Take Sokito
Creators of the world's first sustainable football boot brand.
Intent on challenging the way things have been done historically in the football industry.
A company with integrity, tackling sustainability head on.
Sokito produces boots that are handcrafted in Europe from durable, recycled and sustainable materials.
The first company in the world that can recycle old boots. Any brand, any condition.
Our job? To make sure everyone who loves football – and the planet – knows about them. Building long-term value in the brand, driving and scaling both B2C and B2B2C sales.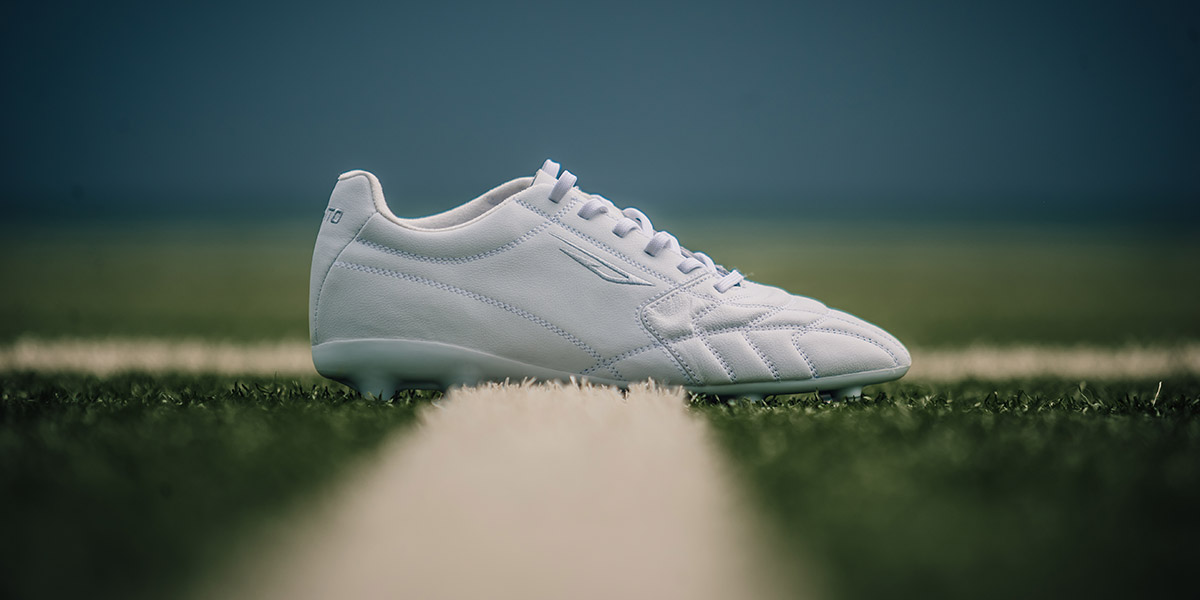 Create a brand platform that clearly communicates a unique proposition
Addmustard immediately set to work producing a variety of creative directions that would embody the brand's sustainability journey off the pitch, with the high-performance product on the pitch. The process involved focus groups, speaking to semi-pro, professional and amateur footballers, and many iterations, before we landed on the creative brand platform: "Change the Game".
Add a network of devoted ambassadors and a bold awareness strategy
Working with Sokito's founder and PR team, we partnered with well-known and respected names in the football industry. Hosting launch and educational events to help champion the brand's mission to shine a light on the groundbreaking techniques used to make the boots, and the scale of the environmental impact football is having on the planet.
We paired this with an awareness-driving content strategy, utilising social platforms to achieve reach and engagement. Simultaneously launching across paid media, targeting those in the market for sustainable sports products as well as football lovers who could be educated on the impact the sport is having on the planet.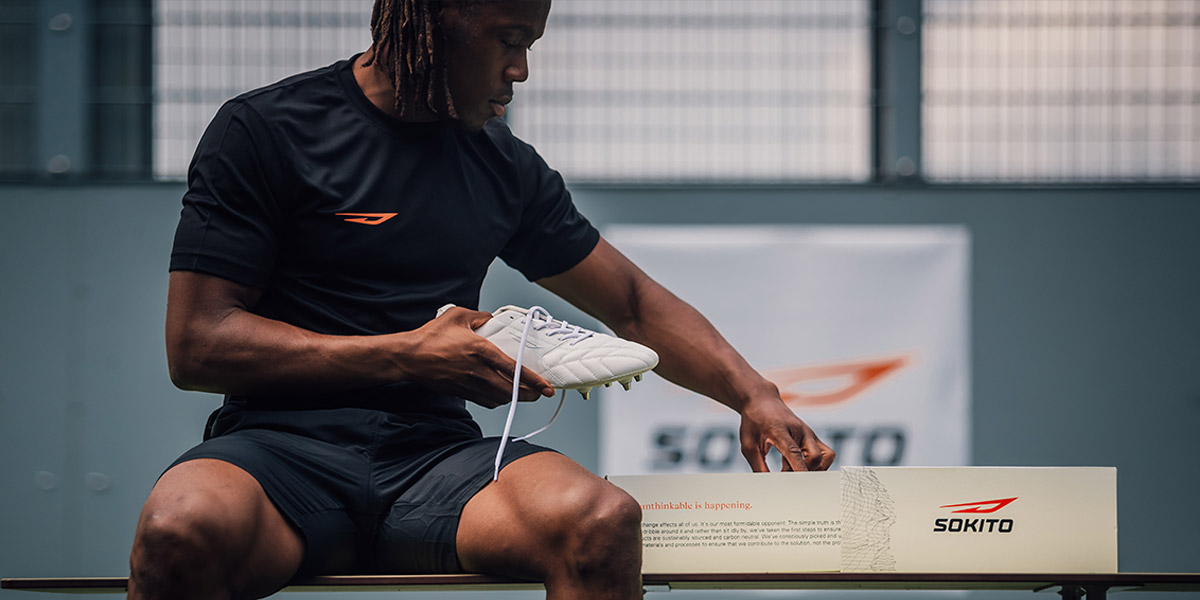 With innovative technology and a trading mindset
We developed a state of the art tech platform to deliver a revolutionary and unique buying experience. A continuation of the groundbreaking mission the brand was on, where customers can learn more about the devastating impact the football industry is having on the planet whilst intuitively navigating the pioneering elements of the product before purchase. Add to this a robust after-sales strategy, including collateral design, and we were able to deliver a 360-degree brand experience.
And you get..
A 166% oversubscribed investment round

A magnificent 350% increase in online searches since soft launch

+85% retail partner coverage 6 months after launch

Brand coverage on the BBC and Sky Sports
And an enamoured endorsement from the Company's Founder:
"addmustard have worked with Sokito to drive our launch of the world's first sustainable football boot brand. Their support across brand, marketing and technology has delivered a significant increase in the value of the Sokito business.
They have been a critical help to me in raising investment rounds, by helping me tell our story and project our value. As a result, we were significantly oversubscribed and were able to close the round much faster than was expected."
Jake Hardy, Founder