In this article, we highlight an important trend that will help you save money on your digital media spend over the coming years. We look at the impact of Apple, Microsoft, TikTok and others, taking increasingly large bites out of the $400bn digital ad revenue market and how you can fill your boots (or Christmas stocking).
So you've been good
You've battled through the pandemic. Come out the other side with your balance sheet in reasonable shape. Been cautious with the spectre of inflation, slower demand and investor caution.
Apart from socks, chocolate oranges and perfume, what do you as entrepreneurs and marketers really want for Christmas?
Higher ROI?
Faster growth?
Increased organic traffic?
Lower CPA?
World-class NPS scores?
Of course you do.
'Tis the season to be jolly
But one thing that may never have made it into your letter to Santa might be lower digital media costs. (And not just by hiring talented and strategic creatives, planners and data scientists like we have at addmustard).
Since 1996, we've all had to accept the media rates that we've been set by digital media platforms, like Google and Facebook. But now, for the first time in digital marketing history, we're seeing the scales tip back in our favour. Amazon, TikTok and Apple are just a few of the companies that are vying for a slice of the $400bn digital advertising cake (that's more than the GDP of Norway or Israel).
For advertisers, this means that if we make integrated, data-driven, media investment decisions, we'll see more competition for our digital media budgets and reduced costs.
Meta's (né Facebook's) stocking is looking a little empty
Meta has lost 76% of its value this year. That's within a reindeer's whisker of a trillion dollars. Alphabet (né Google) has also shown steep declines from its peak in 2021.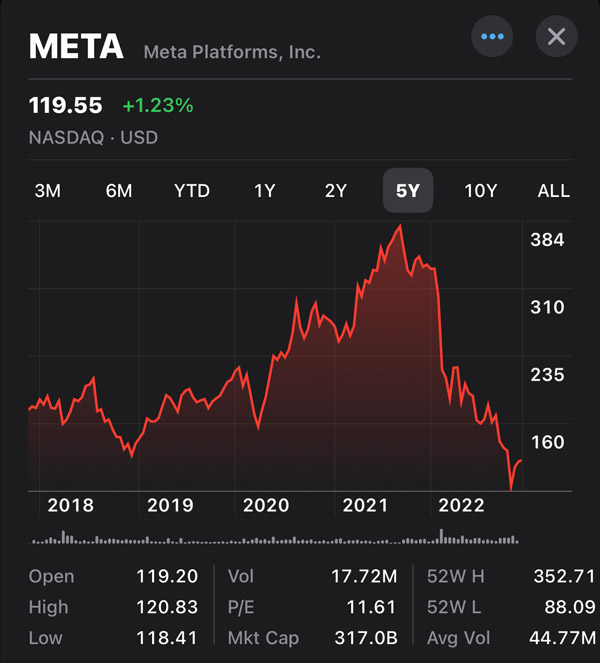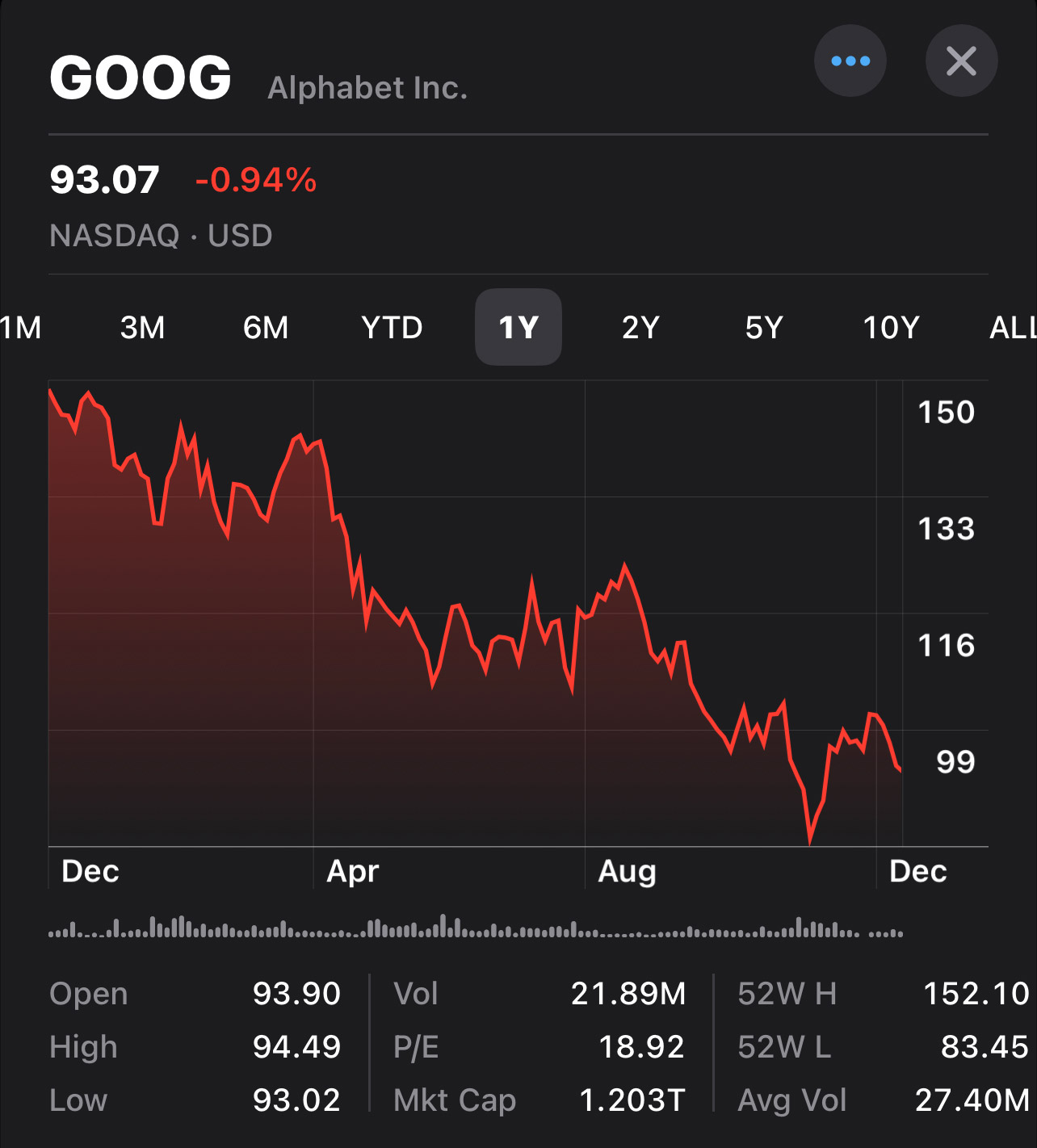 And whilst equity markets don't always get it right, there's a trend emerging here. Below, we look at why. And how you can prepare, plan and benefit.
Christmas lunch will never be the same again
In 2018, we put out an article on the future of digital advertising and search marketing. Within it, we predicted the fragmentation and diversification of digital media and forecast that costs would fall over the long term. And that's before TikTok had reached a 100 million users.
We were digging around into long term media cost trends and started analysing Amazon's 2018 annual stock market report filing. We couldn't help notice in that report that they mentioned that they sold advertising '19 times' (that's more references than to Jeff Bezos's stock option awards).
The net sales figure that Amazon attributed to this advertising revenue was a staggering $10.1bn. Yes, $10bn. 4 years ago. That's equivalent to 20% of Meta's total advertising revenues in that same year.
So an e-commerce retailer's ad revenues were a fifth of one of their biggest media partners. Isn't that eating someone else's Christmas lunch, while they cook your turkey for you?
Following Google's inexorable 15-year domination of digital media and Meta's/Facebook's insatiable appetite to buy its way into the global digital ad market, we're finally seeing this decade-and-a-half duopoly come to an end.
Amazon, TikTok, Pinterest, Snap, Apple, Microsoft, with their digital media platforms and reach, offer a much broader, much richer but arguably less targeted set of options to us as advertisers. And they now have over 25% of the digital ad market (with Google and Meta accounting for the other 75%). Five years ago, these tech giants were barely in this $400bn space.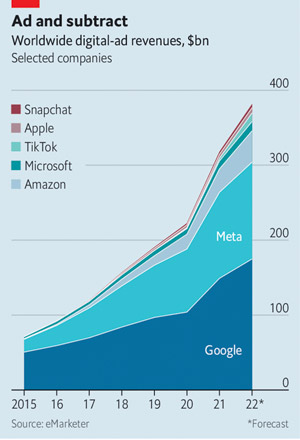 That bloated feeling
Aside from the spectacular self-perpetuated blunders of Facebook, we've always found Meta the most difficult to deal with, their tools the most clunky and their data not as accurate as we would like. Performance has been hard to eke out on Meta's platforms, except for very specific sectors like beauty and fashion.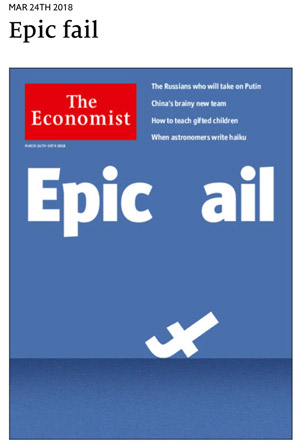 Equally, Snap tried to create messaging advertising. But its share price is down 80% this year probably because their media model has not delivered (it might also be that Gen Z are looking for experiences and don't have any money, except TikTok coins).
But that's not enough for advertisers to switch to other, new media platforms, if the Google and Meta platforms deliver brand performance (reach, quality audiences, traffic and the all-important ROI).
Do they know it's Christmas time, at all?
There are five key trends driving this change (and opportunity – more on that later). We've attempted a brief summary:
1. Ever tried selling a phone system on Instagram?
(Excuse the facetiousness) The point here is that different social media and e-commerce platforms attract different types of buyers and audiences.
Generational, aspirational and attitudinal differences have become more pronounced on these platforms. We doubt many of our Mums are on Snapchat. There aren't a whole lot of 65+ affluents on TikTok. Ask a teenager about building their LinkedIn profile as they enter the job market and you'll probably get a grunt. Or a dinosaur emoji 🦖.
Facebook tried hard to promote itself as a media platform for small businesses to reach lots of consumers. We always found that hard to make work, because when we as users (used to be) on Facebook, we were in social, rather than shopping "mode". When we're down the pub having a pint or in a café with a double espresso, we're not really interested in being bombarded with ads. We want a chat and to share. When we're in Waitrose seeking out a turkey or an all-butter mince pie, we don't always have time for a chat and share. The same applies online.
In addmustard's 'Man – Message – Media' planning model, we not only need to target the right audiences, we also have to plan and buy the right digital media platforms, and crucially, when our target customers are in the right frame of mind.
2. TikTok. Tick Tock
TikTok's eaten Meta's Christmas lunch, with its all-you-can-eat buffet of personalised, targeted content. TikTok has grown past one billion active users faster than any other social network. TikTok's hashtag #booktok (92 billion views) – videos of people enjoying or talking about books – supposedly boosted the publishing industry to one of its best years ever in 2021 (although Covid lockdowns probably contributed by creating more time for reading). TikTokers spent $900m worth of TikTok coins within the app last year.
TikTok has invented an even more instant Instagram and put more "You" into its algorithm than YouTube (pub quiz trivia: which is the second largest search engine in the world? Answer at the end). The New York Times says, "TikTok is more machine than man".
Should you be advertising and promoting on TikTok? Over half of its audience is over 25 and it is highly targeted, so…probably yes. If your brand lends itself well to building frequent, video-format led content and viral marketing, then definitely yes.
TikTok offers a level playing field to advertisers, so it can be much more valuable than Google or Meta. Your TikTok content should be either useful, new, funny or make your audience curious (but isn't that just advertising)?
YouTube is fighting back with YouTube Shorts and Instagram with Reels. Are they too late? We'll see, but let's make the most of the opportunity.
3. Content or commerce?
Facebook, Instagram, Pinterest and LinkedIn were designed as content publishing platforms: to drive engagement, create stickiness and make viewing and scrolling (possibly nasty) daily habits. And, as an added bonus, they help advertisers reach highly targeted and engaged audiences.
Amazon and booking.com were engineered to make it easy to buy and pay for things.
Now we're seeing convergence. Amazon wants to inspire its users with more engaging and interesting content. LinkedIn wants to grow its revenues from B2B advertising. Instagram has become a virtual shopping mall (with a bit of entertainment). No longer can these sites be one thing, they have to be everything as they vie for users' loyalty: the sleigh, the 9 reindeer and Father Christmas too.
4. Platforms & privacy
Apple dropped a whopping great bomb onto Google and Meta's business models, by switching off tracking of consumer behaviour and starving the digital giants of their data lifeblood. This has limited their targeting and effectiveness on Apple devices and reduced revenues, further weakening them. Was this a cynical play, dressed up as a user-friendly development?
As advertisers, we need to get our data acts together to better track and target our audiences by building stronger engagement, content and trust. This will allow us to take ownership of our own customer data: crucial to building brand value.
5. Build a brand. With data
As this digital media proliferation gains pace, the need to have capability and skills adept at performance brand-building through precision data analysis, on multiple media platforms becomes ever more important. (Want to read that again?!)
Google's PMAX and Analytics 4.0 platforms go some way in helping with this, but they cannot track everything, and their algorithms are geared towards selling their own media to you. Obviously. (Although we must never forget that they are not an evil company.)
Third party tools and platforms are expensive, cumbersome and often months or years behind these platforms' own audience profiling, tracking and targeting algorithms. And worse, they often conflict with them, resulting in overspend and poor conversion.
Keep calm and jingle all the way
So what does this all mean, as we try to grow our businesses profitably and build long term value in our brands?
It's easy to think "not more complexity".
A bit like digital TV, why do I need more channels? More platforms? More formats? More tracking? More data?
Maybe you're doing just fine as you are. Like many businesses, maybe you have experienced strong post-Covid trading, with 3 years of pent-up consumer demand, huge personal savings and cheap Government loans. But no business succeeds and realises its full potential by sitting on its hands.
There is no doubt that we all want lower media costs and less dependency on specific channels. And as the digital media market fragments, with a joined-up, performance driven brand (see last month's article), data-focused planning, testing and integration, you can dramatically improve your marketing efficiency and reduce media costs.
1. Through this approach, we reduced the cost per lead for a property business by 47% through 6 years of relentless, joined-up brand campaigns, integrated on and off-line media planning and a beautifully on-brand user experience.
2. We increased margin by a whopping 8 percentage points for a luxury retailer, helping to increase their operating profit by £14m year on year, by continuous creative testing and optimisation across social, organic, paid search and shopping media channels.
3. We reduced the CPA of a global travel agent by 56% through creative development, testing and optimisation, and continuous, integrated multi-media management.
We'd love to talk to you about these fundamental trends and how your business can (and should) benefit from them. Please get in touch and we'll hatch a plan with you. And make merry.
"Happy Christmas to all, and to all a good night"!
This is our final post for 2022. Thank you for all your positive feedback this year: we hope you've enjoyed learning about important trends in brand, marketing and technology and that we've inspired you with an idea or two about how you can increase the value of your business and your brand, even in these chilly times.
And to finish off another topsy-turvy year, we leave you with this thought:
"Facebook just sounds like a drag. In my day, seeing pictures of people's vacations was considered a punishment." – Betty White, quoted in The Washington Post
Merry Christmas from all of us at addmustard. And may Santa fill your stockings.
Not-so-secret-answer: The second largest search engine in the world is YouTube.