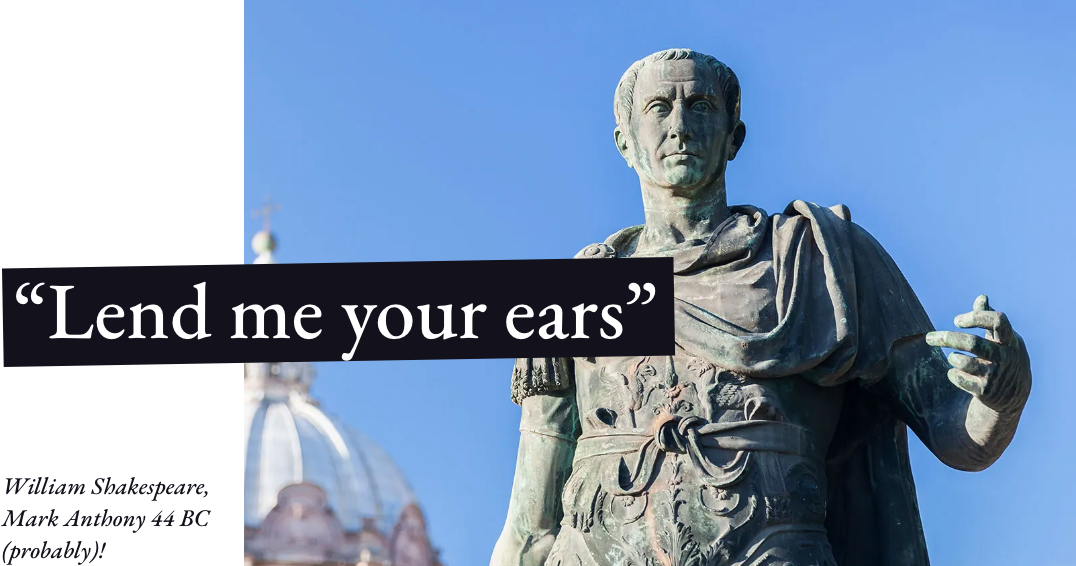 Let the data wars commence
We were having a debate with the CEO of a thirty-year-old, successful business recently about his brand. He is preparing for an investment round and we were discussing how to grow the value of his business. We asked him when he had last spoken to a customer. He looked a little surprised. And then slightly embarrassed.
In this article, we explain the value in talking directly and listening to customers: how it is a sure-fire way to unlock insight, differentiate your brand and increase marketing performance.
Many of us are inundated by quantitative data. But every brand is using the same, ubiquitous platforms, algorithms and sources. We argue that this ubiquity has blunted creativity and heightened consumer apathy towards marketing.
"Only 13% of people find social media ads inspiring and 29% going as far as calling them flat out boring.
Thanks Archibald Williams / Nielsen Research
And by popular demand, there is a ChatGPT version of this article at the end. (We're still not worried about having to sign-on, anytime soon).
What does your heart desire?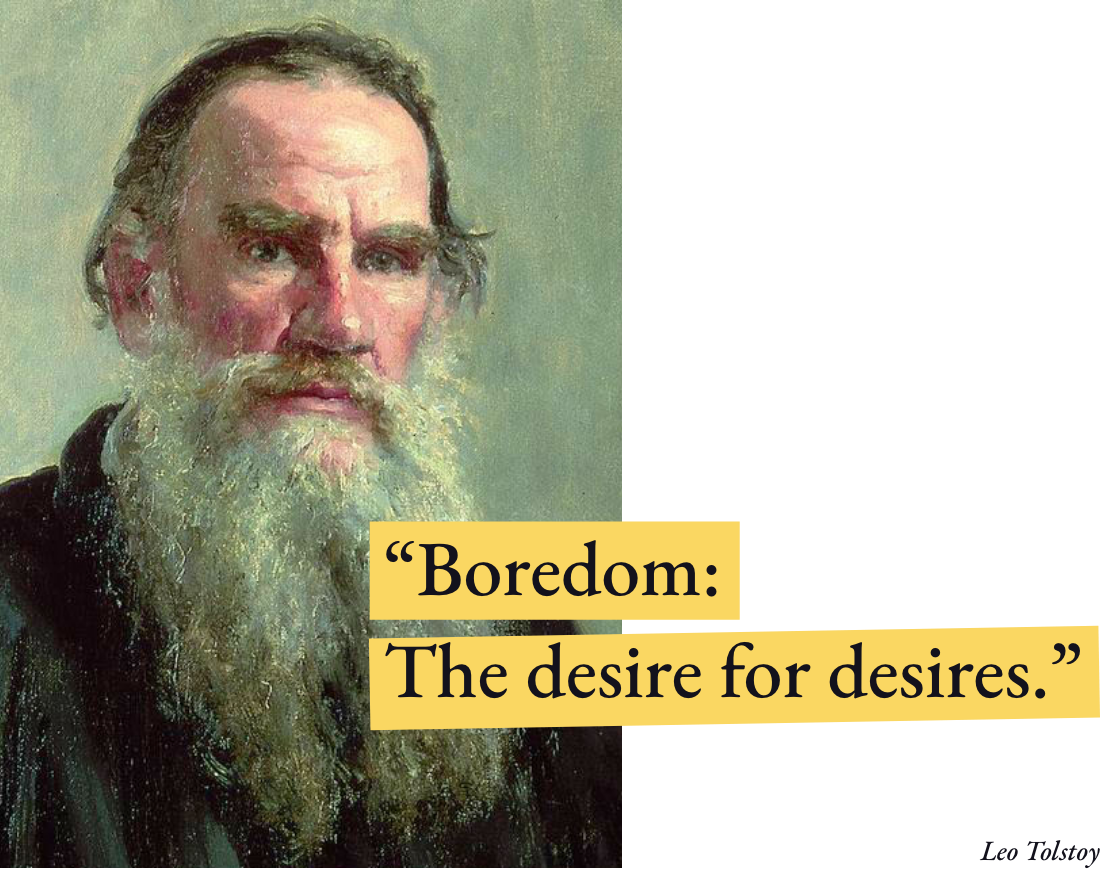 On the whole, we all desire a growing customer base, increased brand loyalty, lower marketing costs and fatter margins. Detailed and forensic customer insight, through listening, is a fundamental way to shape creativity, drive differentiation and achieve those goals. It leads to higher conversion, increased retention, improved efficiency and greater price insensitivity. At all stages of the marketing funnel.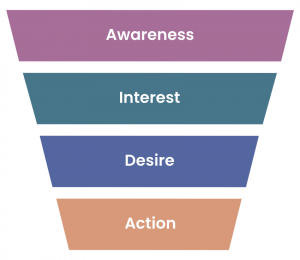 Empathising with, and understanding the true desires of your customers leads to increased performance at each stage of the funnel.
How?
Through greater insight, creativity and differentiation.
How is it that one ad on social media can lead to a 5.5% engagement rate (which we ran for a luxury travel client recently), whereas the industry average hovers around 1.25%?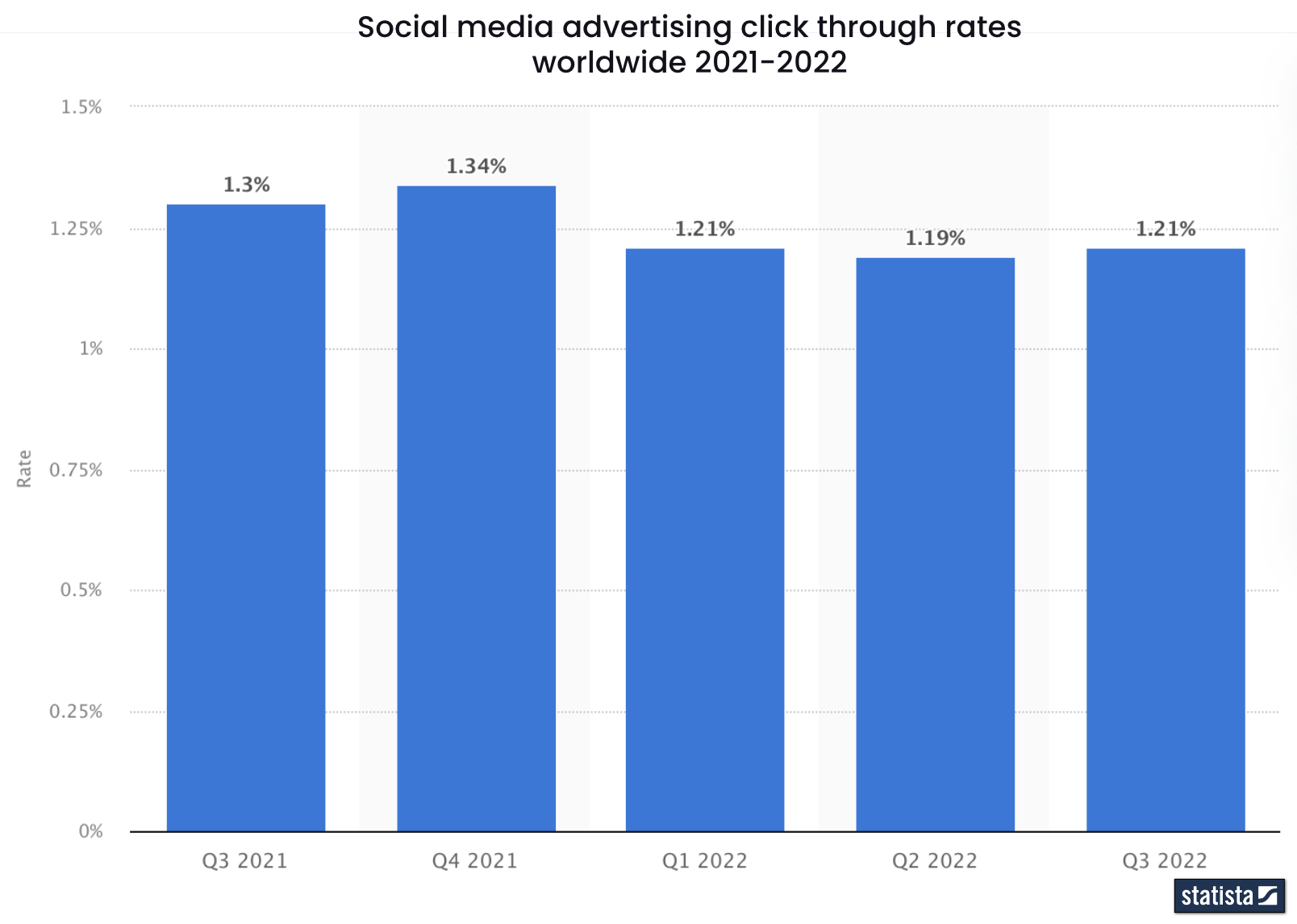 Now don't get us wrong, we're big believers in big data. addmustard's original digital performance marketing business was built on the backbone of data, attribution, analytics and insight. And we continue to work with all clients in helping them to understand their audiences, margins and marketing efficiency using advanced data platforms, modelling techniques and optimisation algorithms.
But we think there is an imbalance.
Recent research conducted by Archibald Williams and Nielsen showed that consumers are uninspired by today's marketing communications, with only 13% of people finding social media ads inspiring and 29% going as far as calling them flat out boring. The fate is even worse for emails: 48% of consumers completely dismiss them.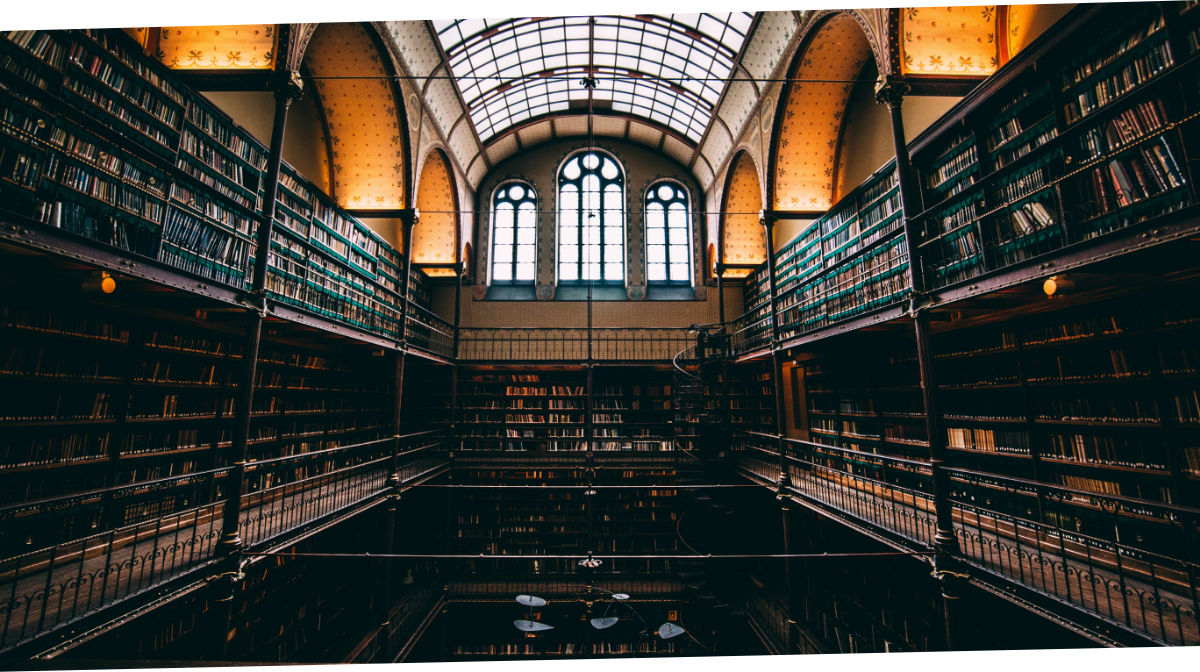 According to the McKinsey Global Institute, data zipped across borders at a rate of 211 terabits per second in 2014. That is equivalent to 1.3 Libraries of Congress per second, and a staggering 45 times more than in 2005.
"I've largely retreated to mass marketing instead of data-driven marketing because customer behaviour is changing so fast I can't trust my historical data and models."
McKinsey: CMO research interview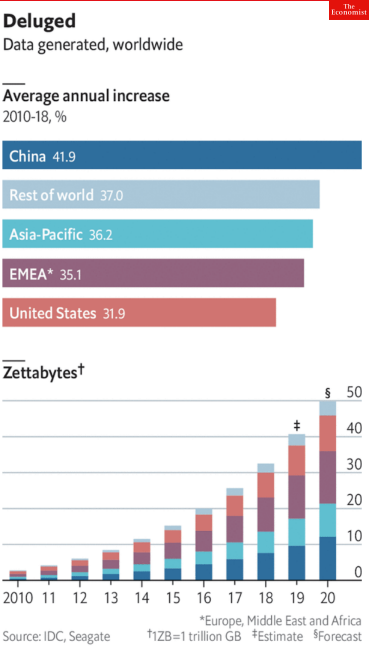 As data has become more useful and valuable, a plethora of firms have emerged that offer us data to help guide our targeting, communications and media choices. We call this our MAN-MESSAGE-MEDIA model (and if there weren't enough 'M's, we add in measurement. For good measure, of course).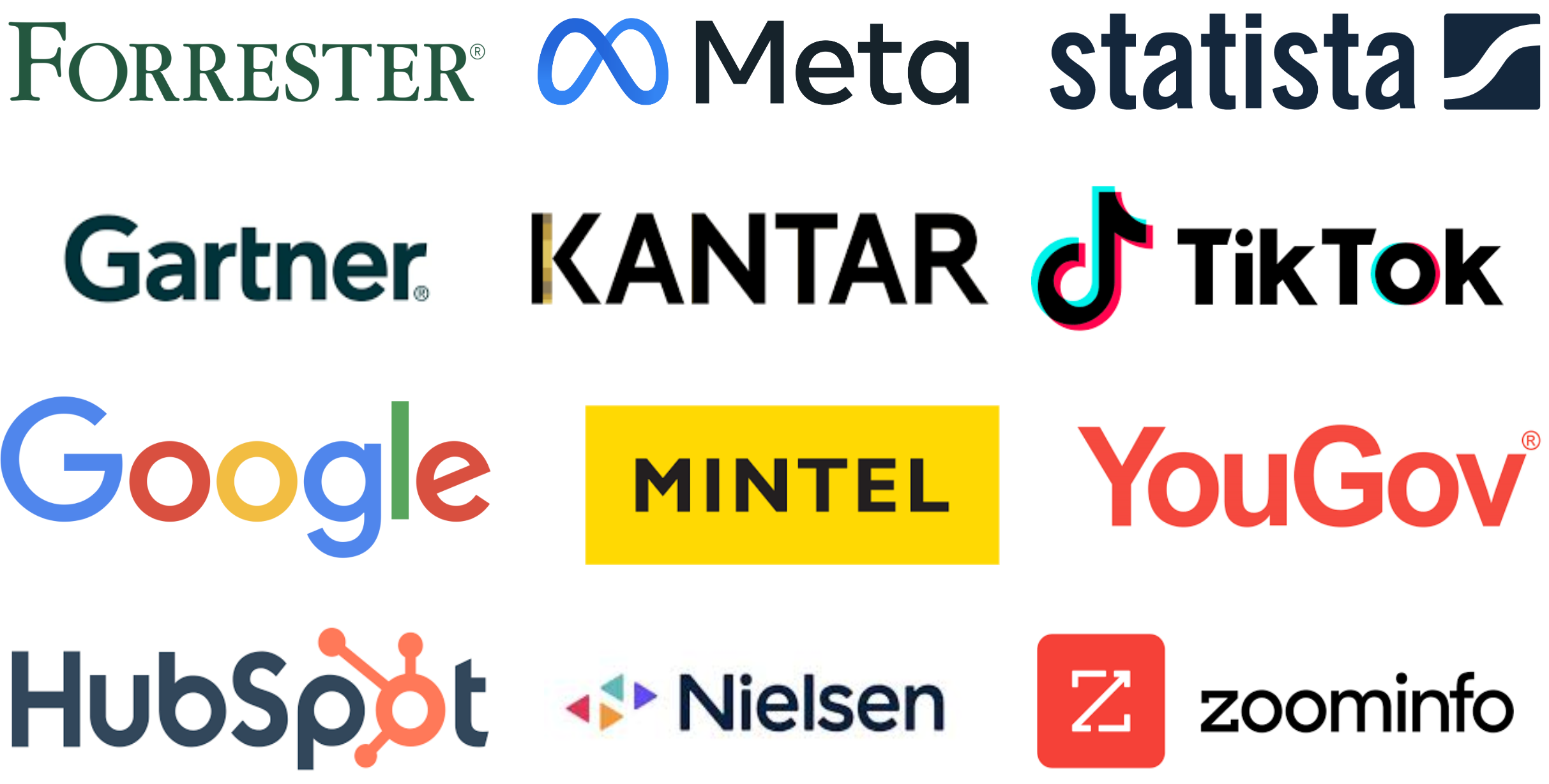 If we're all buying and looking at the same data, how do we create a point of difference? How do we produce standout communications and get cut-through?
"Understanding the consumer is the most important thing for us."
Paul Bulcke, the boss of Nestlé
Be different.

To make a difference.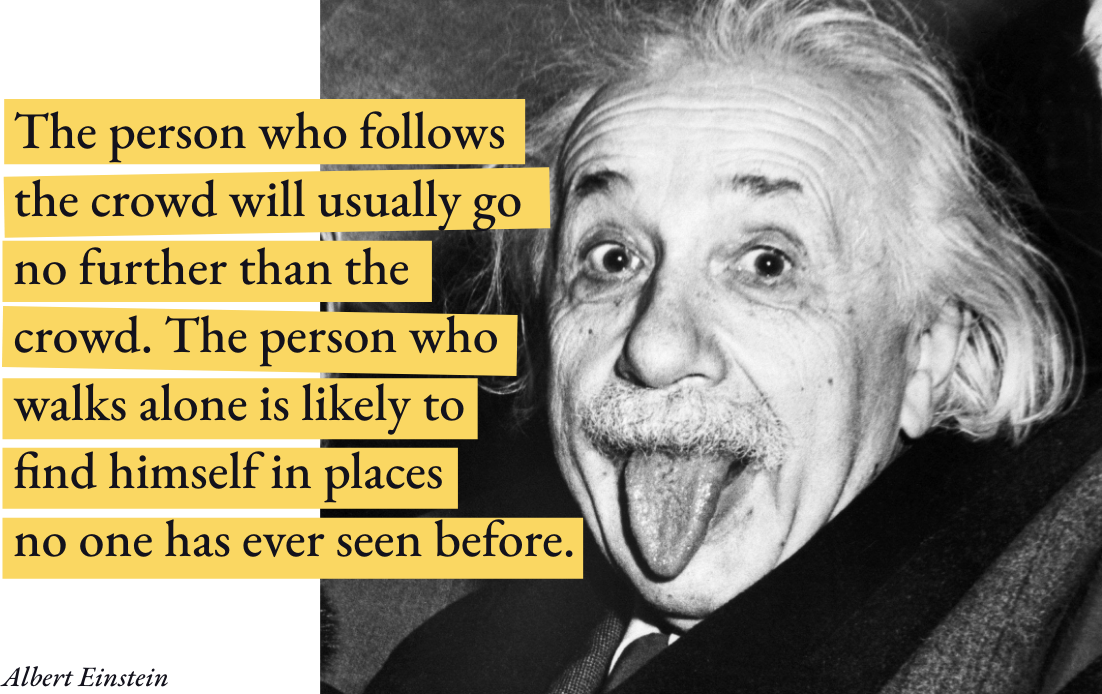 Great brands and businesses create real value through differentiation, by offering and delivering something unique; a customer proposition with the X factor; the special sauce.
Why do consumers prefer Coca-Cola, even though Pepsi indexes higher in blind tastings?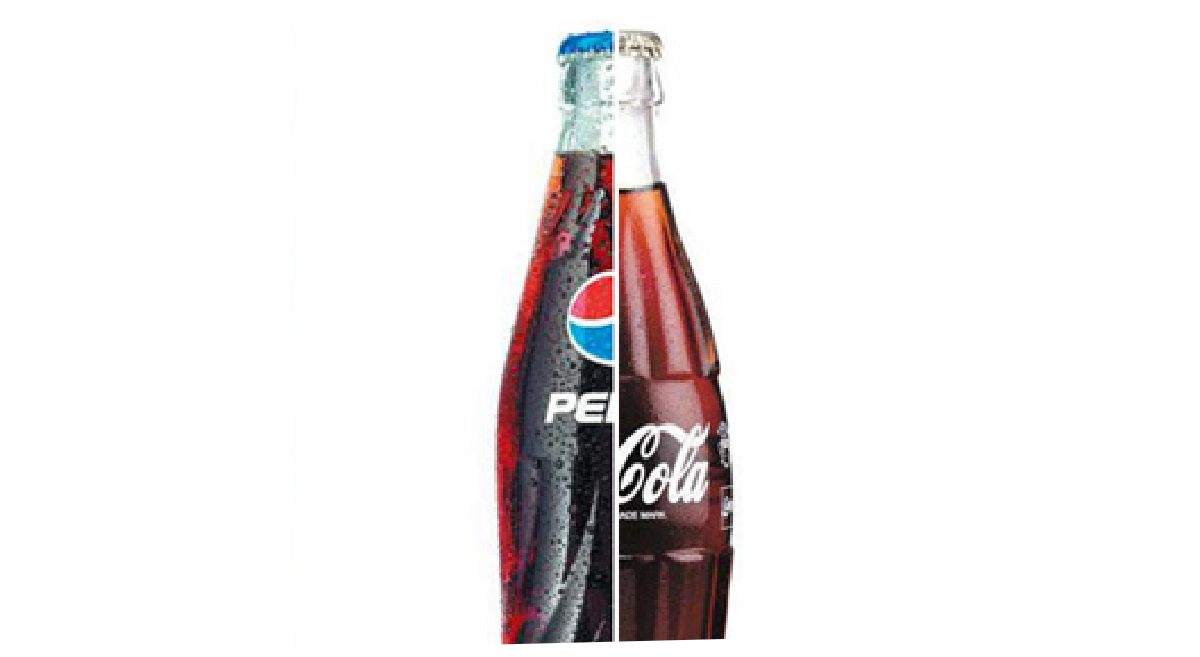 Real value in brands and brand experience is built by uniqueness: in your positioning, proposition and communications. Plus great creative ideas and work, which comes through good old-fashioned listening to customers.
And whilst data, platforms and algorithms have a vital part to play, there is a risk that they have marginalised insight, understanding, creativity, empathy and differentiation.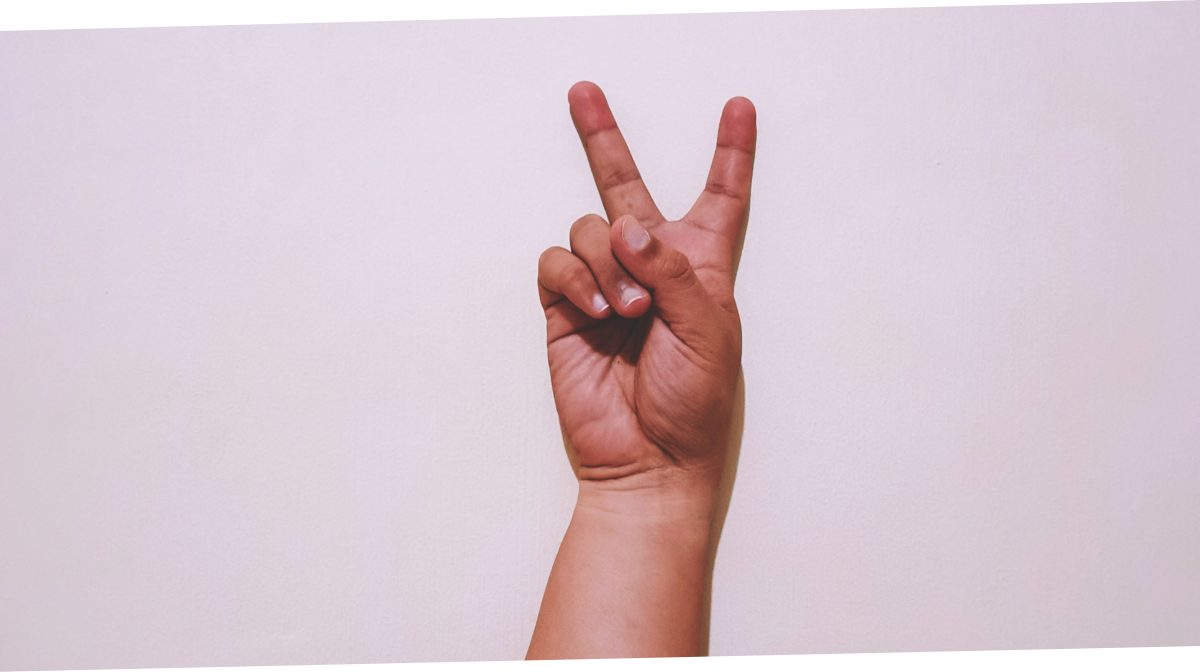 Let's face it, do you and your board really have the patience, money and skills to build a full-funnel, multi-platform, multi-device, multi-channel attribution model? It's all very well for Google, Oracle or Salesforce to promote advanced data solutions, but the reality is that most businesses do not have the time, investment or skill to make a useful, integrated customer data model a reality in under two years.
A comprehensive, qualitative customer research project, including analysis and insight, typically takes 6 weeks and costs a fraction of the expense of building a scalable customer data analytics platform. And some would argue, especially the clients that we have carried out research for, that the output from listening directly to customers is often more compelling, informative and inspiring.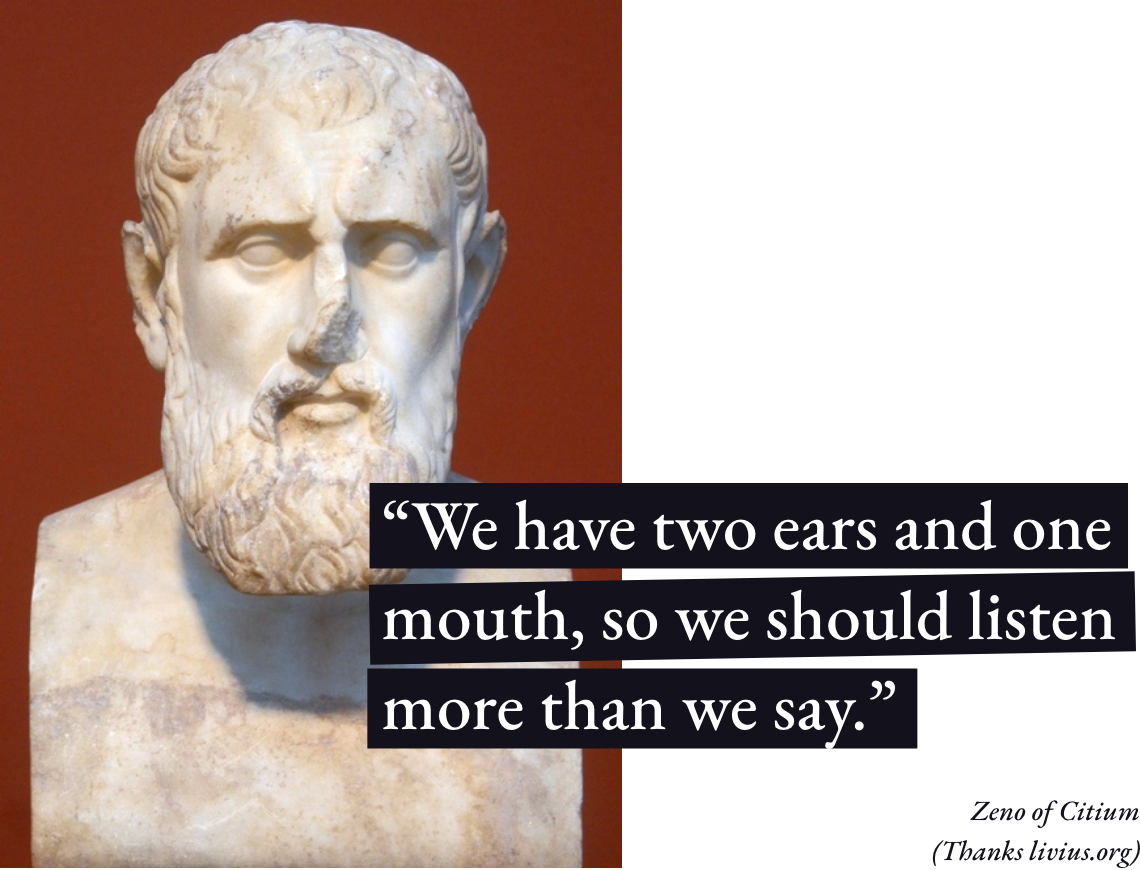 Listening helps us understand, build insight and inform creative differentiation. So far, so good. But listening to the right audiences is also vital.
Home Depot, a US DIY retail giant, on entering the domestic Chinese market, "didn't understand the market for home decoration," says Ben Cavender at China Market Research in Shanghai. Chinese people typically have no garages in which to store tools. And there are legions of poor people who will paint and decorate for low wages. The middle classes tend to hire decoration companies, which subcontract to whichever construction firm pays the best kickbacks. At the beginning of this year Home Depot closed its last shop in Beijing. It now has only seven stores on the Chinese mainland.
Other brands are getting their listening and learning right when it comes to communications differentiation.
"China's Haier produces a line of extremely robust washing machines for rural users, having discovered through face to face visits that older models frequently got clogged with mud because farmers were using them to clean vegetables as well as clothes."
Nike and Adidas, for example, employ ethnographers to study their users "in the field".
P&G sends young marketing people to live with Chinese peasants for months on end. They hand out their products for free (sometimes through local NGOs) to see what people make of them.
GE donates medical equipment to rural healthcare centres and keeps a careful watch on how they are used.
Listen. To the

right people.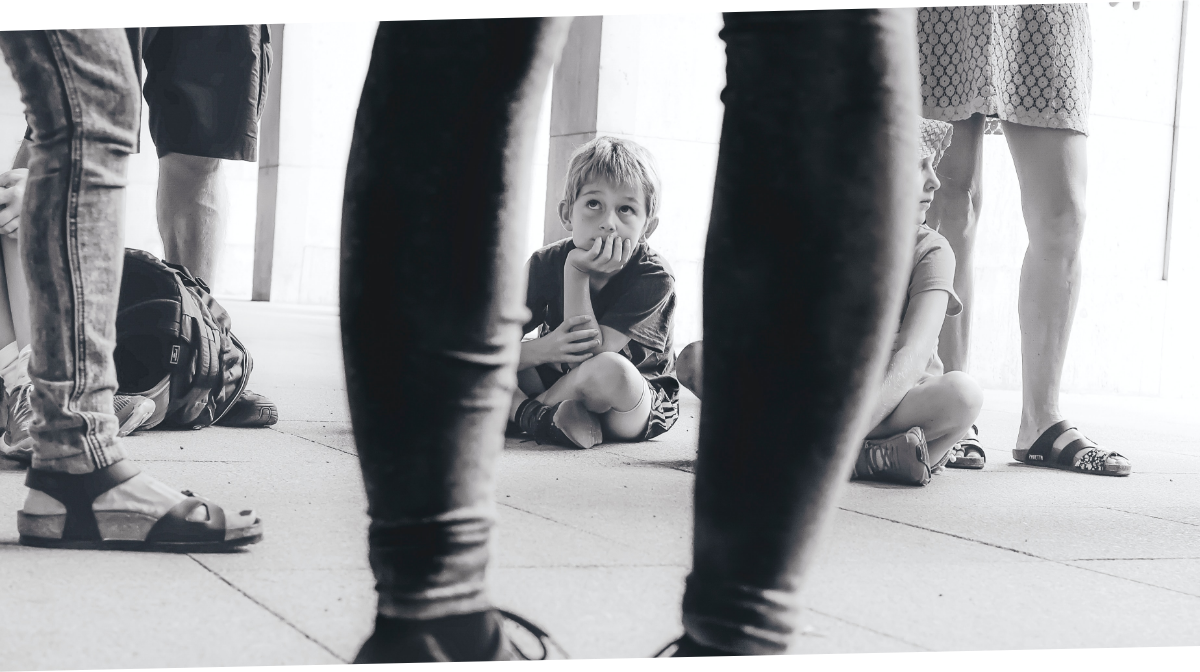 Clayton Christensen of Harvard Business School pointed out in his book "The Innovator's Dilemma" that a big threat to established firms is that they focus obsessively on their most loyal customers at the same time as insurgents reinvent entire business categories. IBM, for example, was listening to people who wanted marginally better mainframe computers when Microsoft was pushing ahead into software for PCs.
Eric von Hippel of MIT's Sloan School of Management has found that about 80% of breakthroughs in scientific instruments came from "lead-users" rather than the manufacturers.
We know that data from testing of different propositions, communications and ad variations helps measure engagement and optimise creative work. But generating the ideas in the first place is no job for an algorithm.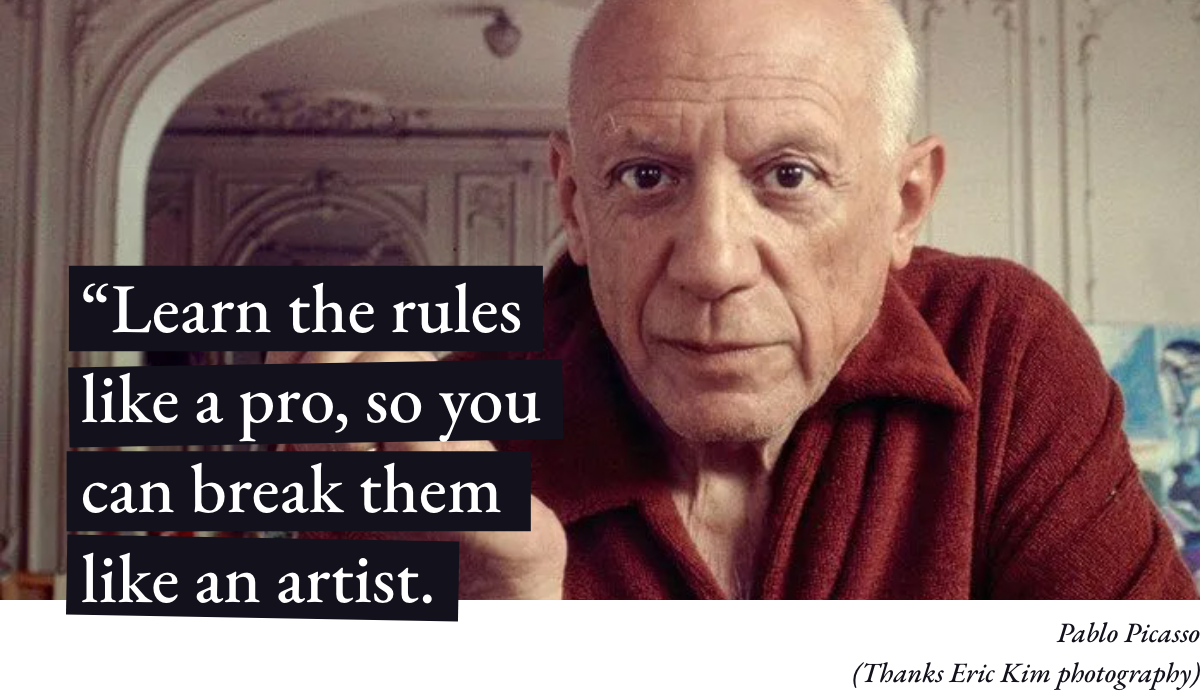 This is no place for a bot.
"Analysing big data is all very well. But nothing beats hanging out with your biggest fans."
There are different ways of listening to your customers. Surveys; NPS analysis; reviews and feedback; FAQ and search data analysis. Social monitoring.
But in our view, nothing beats a good old-fashioned focus group. With customers. Product people. Technologists. To find the core thought that will give your brand the stand-out it needs.
This one, from the Netflix series Mad Men, was apparently based on a focus group run by a Madison Avenue agency for the makeup brand, Avon. It's worth a watch.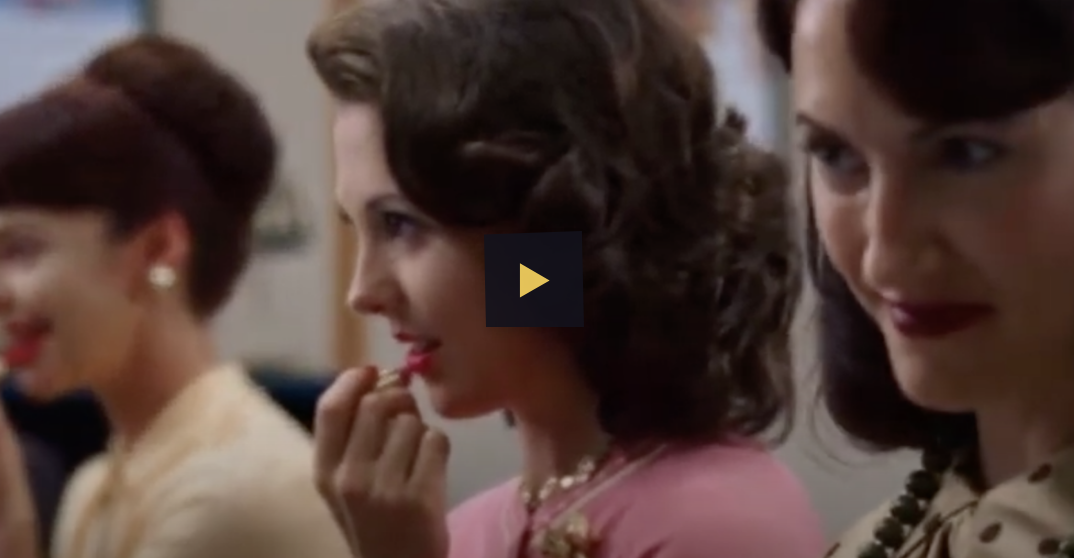 Mad Men focus group, thanks Netflix
David Ogilvy produced this ad after spending time with and listening to a Rolls Royce engineer. Some consider it the greatest ad of all time. It was written a while before the advent of algorithms, but unarguably proves the point about listening.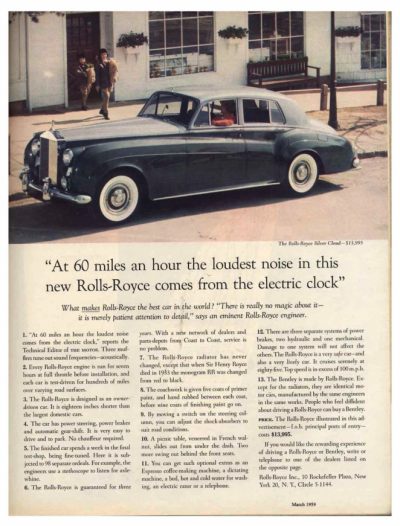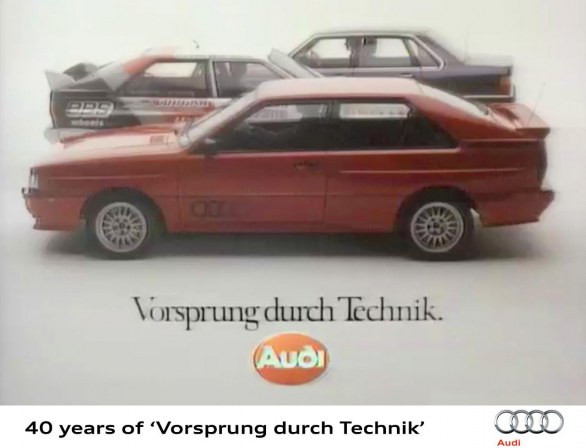 This line, borrowed by John Hegarty after seeing it on one of the Audi engineer's office walls, has arguably become the creative platform that enabled Audi to catch-up with the seemingly unassailable global market positions for quality automobiles occupied by Mercedes and BMW.
And it etched itself into the British psyche: within a few short years the phrase had featured in songs by Blur and U2, the movie Lock, Stock and Two Smoking Barrels, and in an episode of Only Fools and Horses.
In a way, it came to represent Germany's enviable brand: "progress through technology".
But not through data, platforms and algorithms.
Through discussion, discours (not the AI platform), listening, research, and thinking.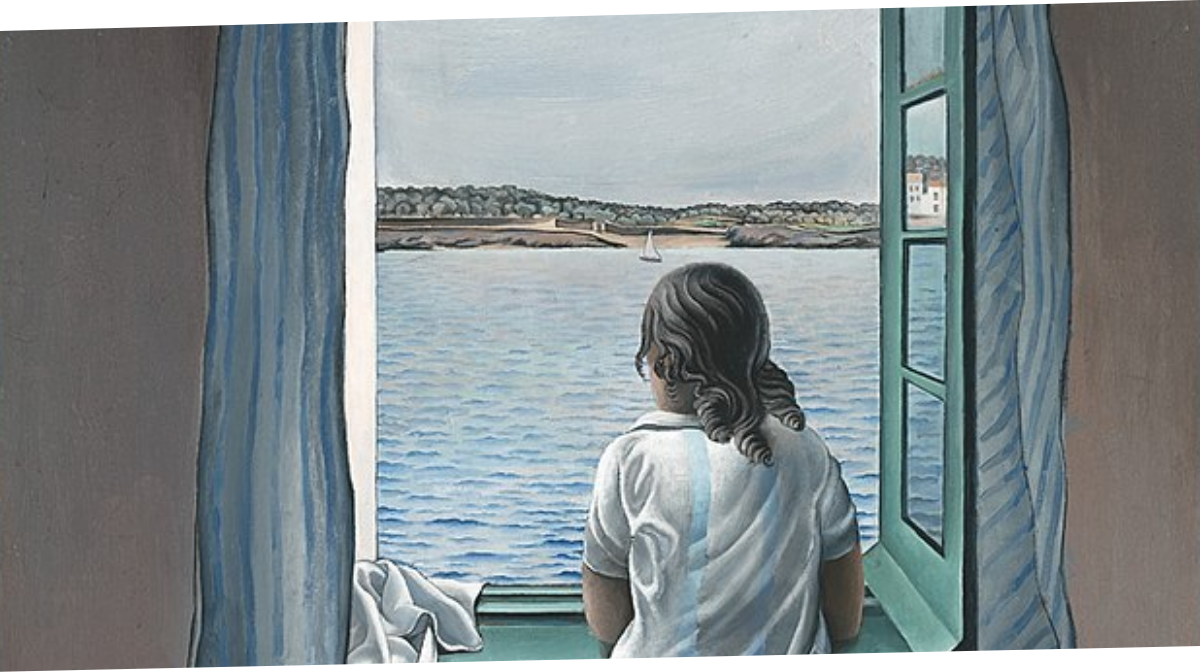 "Creativity is seeing what others see and
thinking what no one else ever thought."
We've had some spectacular campaign results for our clients, all driven by ideas that came through listening to their customers.
Here are two case studies of wonderful entrepreneurial businesses that we work with, where research has been at the heart of building value in their brands and businesses.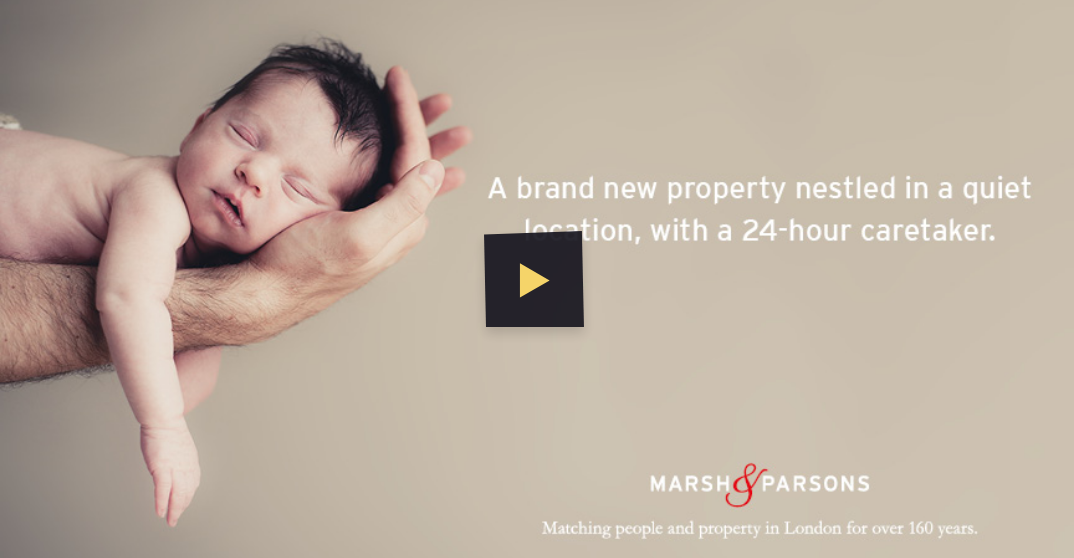 London estate agency Marsh & Parsons sold for 19X its profits, after 7 years of research-inspired, creative campaigns. The focus groups were run by specialist researchers, covering buyers, sellers, landlords and renters. The insight produced a simple truth about estate agents: customers' homes are special; they want to trust their advisors when dealing with their homes and want to feel a connection with the brand that their advisor works for. It's not just a "get it done" transaction.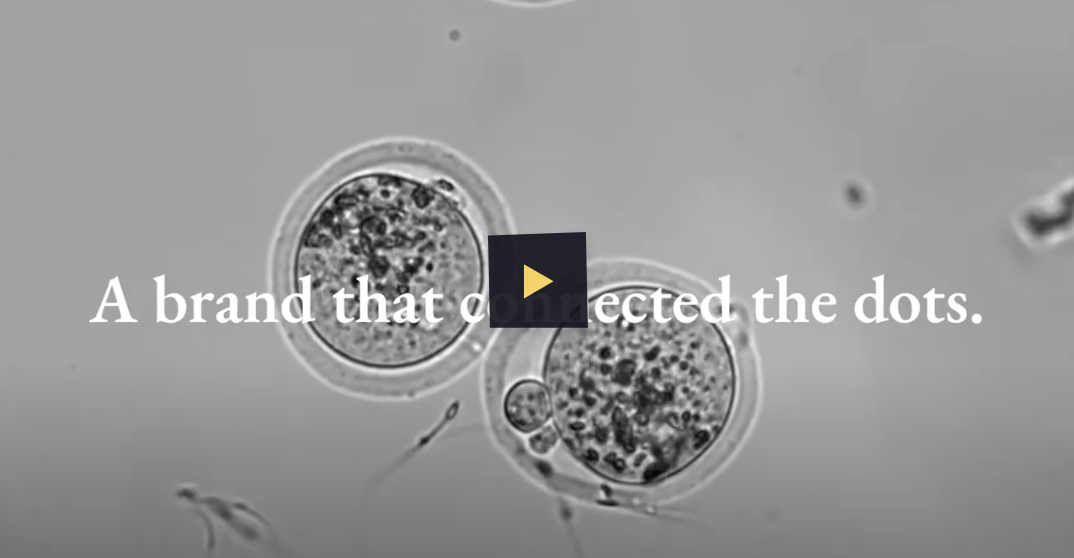 Focus Group is leading the charge for British tech in providing business telecoms, data communications, cybersecurity and office platform technologies to the UK's ambitious business community, all under one roof.
Our research for them enabled us to turn a complex, disparate proposition into a simple, integrated communications idea.
As a result, EBITDA is up 233% in 2 years. All through listening to customers.

The ChatGPT 4.0 screen video version of this article is here: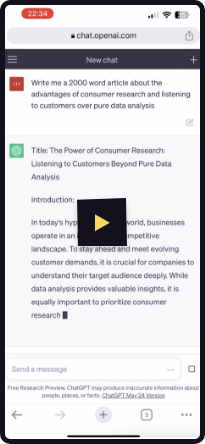 addmustard: Write me a 2,000 word article about the advantages of consumer research and listening to customers over pure data analysis
ChatGPT
Title: The Power of Consumer Research: Listening to Customers Beyond Pure Data Analysis
Introduction: In today's hyper-connected world, businesses operate in an increasingly competitive landscape. To stay ahead and meet evolving customer demands, it is crucial for companies to understand their target audience deeply. While data analysis provides valuable insights, it is equally important to prioritize consumer research and actively listen to customers. This article explores the advantages of consumer research over pure data analysis and highlights the profound impact it can have on business success.
Human-Centric Insights: Consumer research allows businesses to go beyond numbers and delve into the realm of human experiences. While data analysis provides statistical trends and patterns, it often lacks the context necessary to understand the "why" behind consumer behavior. By engaging in consumer research, companies can gain a deep understanding of customers' needs, preferences, motivations, and pain points. This human-centric approach enables businesses to develop products and services that resonate with their target audience on a more emotional level.
Uncovering Unarticulated Needs: Pure data analysis focuses on existing customer behaviors and preferences. However, consumers are not always aware of their latent needs or desires. Consumer research helps businesses uncover unarticulated needs by actively engaging with customers through surveys, interviews, focus groups, and observational studies. These insights can lead to the development of innovative solutions that customers may not have even realized they needed. By anticipating and addressing unarticulated needs, businesses can gain a competitive advantage and foster long-term customer loyalty.
Enhanced Product Development: Consumer research plays a crucial role in guiding product development processes. By listening to customers, businesses can gather feedback on existing products and identify areas for improvement. This feedback-driven approach allows for the creation of products that better align with customers' preferences, usability, and expectations. Furthermore, consumer research facilitates early-stage concept testing, minimizing the risk of launching a product that fails to meet market needs. By involving customers in the product development cycle, companies can increase the chances of creating successful and marketable offerings.
Building Strong Customer Relationships: Listening to customers through consumer research demonstrates that a company values their opinions, leading to stronger customer relationships. When customers feel heard and understood, they develop a sense of loyalty and trust towards the brand. By actively engaging with customers, companies can foster a customer-centric culture and create a feedback loop that encourages ongoing dialogue. This two-way communication fosters brand advocacy, customer retention, and positive word-of-mouth, ultimately driving business growth.
Effective Marketing and Messaging: Consumer research provides invaluable insights into how businesses can effectively communicate with their target audience. By understanding customers' language, preferences, and pain points, companies can tailor their marketing messages to resonate on a personal level. Consumer research helps identify the most effective channels, messaging styles, and creative strategies to reach customers, increasing the chances of capturing their attention and driving conversion rates. Moreover, consumer research helps companies stay updated on evolving trends and adapt their marketing strategies accordingly.
Competitive Edge: Consumer research gives businesses a competitive edge by providing unique insights into customer behavior, needs, and preferences. In a data-driven world, where competitors have access to similar information, it is the ability to understand and empathize with customers that sets successful companies apart. By leveraging consumer research, businesses can differentiate their offerings and develop targeted strategies that speak directly to their customers. This deep understanding of the target audience allows companies to make informed decisions that lead to a sustainable competitive advantage.
Conclusion: While data analysis provides valuable quantitative insights, consumer research and actively listening to customers are equally crucial for business success. By going beyond pure data analysis, companies gain human-centric insights, uncover unarticulated needs, enhance product development, build strong customer relationships, create effective marketing campaigns, and gain a competitive edge. Embracing consumer research as an integral part of business strategy enables companies to better understand their target audience, develop products that resonate, and foster long-term customer loyalty in today's ever-changing market landscape